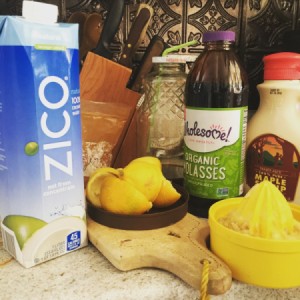 This is the at one time trendy, at one time controversial, Master Cleanse lemonade. Some celebrity or other claimed it helped her lose pounds after giving birth to a baby (a vicious act of vanity as harmful to the mother as to the child) and countless others have claimed it cures everything from toe nail fungus to liver cancer. And oh yes of course WEIGHT. Others claim it is little more than the work of the Devil intent on making long suffering minions buy into yet another harmful over-hyped nonsense and should be avoided at all costs and all copies of Stanley Burrough's book burned for all eternity.
Me, I take the middle ground. I believe a weeklong fast is an enterprise the human body is well conditioned to, and possibly a key to health. As well it is something that can bring many benefits, from losing weight to losing bad eating habits to earning a greater appreciation of food and one's discipline and self esteem.
Please consult a doctor before undertaking any fast for longer than 2 days, especially if you are older, have never done one before, and any health issues. Probably not suitable for diabetics.