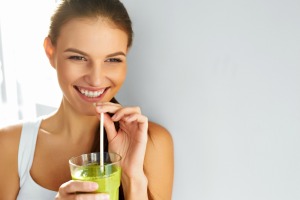 What exactly should I eat during a detox? Am I allowed to have green, white, or herbal teas during one? How much am I allowed to eat?

Aliesha
Answers:
Eating During a Detox
My favorite detox is a nine day program.

The first three days is alternating "only raw" fresh fruits and vegetables (fruits for one meal and veggies for the next) and you can eat as much as you feel you need. Eating every hour or two is good because it helps keep cheating at bay. Actually the body does better eating many small meals a day rather than one, two, or three large ones. Be sure to drink eight 8 oz glasses of water throughout the day and, yes, you can have one or two non-caffeine herbal teas a day.

The next three days is liquid only. Alternate fruit and veggie juices and, of course, your water and one or two cups of tea. The last three days will be the same as the first three days.

You will feel a bit tired and you'll be tempted to cheat, but don't! Your body will thank you for the cleansing and you'll come away with a new and more positive feeling about yourself. You will also think twice about anything you put in your mouth in the future because you'll feel so much better.

For the next three days be very careful what and how much you eat, because you don't want to shock your body by eating heavy or non-healthy foods or too much in one sitting. Be sure to take a daily multi-vitamin and stay away from caffeine, nicotine, and alcohol. If you smoke like I do (sigh) at least limit them to only two or three a day, but none is best!

I know this sounds daunting and almost like punishment but it's not. I try to do it two or three times a year, because I know it's getting all the accumulated trash out of my system. Good luck and let us know what you choose and how you do.
(01/15/2009)

By Deeli
May 5, 2009
0

found this helpful
It just depends. I'm going to do a cleanse starting May 11, in which I will abstain from dairy, animal products, refined sugar, coffee, alcohol and gluten. I will eat grains w/o gluten, green juices and smoothies, lightly cooked veggies, fruits. If you want to find out more, check out www.crazysexylife.com. It's the Adventure Cleanse for 28 days.