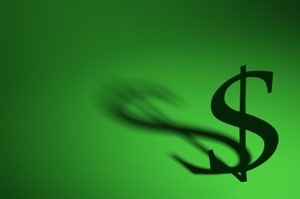 I love ThriftyFun. It's the nicest, friendliest newsletter around, and is just so full of so many money saving and helpful tips.
Yet, I was reflecting this morning, "what are we all actually saving this money for?" I guess there are as many diverse answers as there are readers here: Are we saving to reduce our bills and get out of debt? To buy a house? To take a special holiday? Sounds a bit morbid, but for older readers, even to pay off a funeral (in advance!) so our children won't have that burden.
Me? Older, now single, low pension income, paid work just one day a week. Renter, not home owner. So I had to think what am I penny pinching for? Well, apart from rent and utilities and food, to be able to buy my children and grandchildren birthday and Xmas gifts without resorting to using a credit card. To be able to contribute financially to a few charities, to be able once in a while to have a little (budget) holiday, to be able to adequately feed and care for (when vet bills come around) my two cats.
It would be interesting to hear what others 'savings' goals and dreams are.
By Ellie from Melbourne, Australia
Saving Is Just Part Of My Life
I'm not saving for anything special, no plans to use my savings (at this time) for anything but it is nice not to have to spend outrageous $ on products or items I use at home. Or maybe to make a craft for a friend or family member that I never knew how to do. But I guess, most of all, I grew up in a large family and one just didn't rush out to buy things. I was taught to find ways to save a $ to make things go a little further so it was a little easier to be able to do other things or get a little more for the family. Then I became a single parent so again I continued this way of life and although I remarried many years ago, it is still in me to find a bargain or save a $ here and there.
By suzanne
Avoiding Large Corporate Stores
All those bigwig corporations out there trying to get my money! I get satisfaction in knowing that I don't NEED to go out and buy their product or stuff. By using this and other sites, I have learned to make my own mixes, homemade recipes and crafts. Reuse items in ways that I hadn't thought of (and also feel better about reducing waste) and just live a life that allows me to be more self-sufficient instead of relying on the large chain stores. I don't know if anyone else feels that way but it pretty much sums up how I feel about the words "thrifty" and "frugal".
You Never Know When You Might Need It
I already have been homeless and am now retired. Its a challenge to be independent as possible and keep as much money in my pocket as possible. You never know when you will need it to tide you over during a rough time. It isn't that hard to be frugal. It does take time and thought and since I'm retired now I have plenty of time.
By Myrna Garren
Saving For A Car And Emergencies
We are saving to replace our car. It has maybe 30,000 miles left on it, so with care it will last about 2 1/2 years more. But what about money for emergencies? I'd love to have three months savings in case something happens to our income for awhile. I have a good friend who accomplished all her goals, and then began saving for one fabulous trip each year. She went all the way around the world.
By Coreen Hart
Frugal And Fashionable
For me, being thrifty as possible is a way of life. I suppose I do balance those savings against things I would like - I rarely shop retail for clothes, for example! But I have a nice wardrobe anyway. See
http://www.myfrugallife.com/blog_pamphyila.html
for my onoing saga!
By pamphyila
"It's Better To Give Than Receive"
Life is NOT a bowl of cherries as we have been told. But having so little money makes us find ways to save in order to give to others that have less than us. The older you get the more you realize worldly THINGS are not as important as we once thought. That old saying, "It's better to give than recieve." So true!
By Vi Johnson
Save Every Penny
Let's start by saying I save a penny when ever I can, cause it's one penny my husband doesnt have to work for. Life is becoming more expensive as time goes on. Everyone needs some money because bad things just happen to everyone! I'm a coupon user, I'm a clearance shopper, I'm a reuser of things, I get free samples when possible, I do surveys, I look for the free money on the ground all the time.
I've become greener, when we first moved out on our own when I was 20, now I am 30. I went to the library to learn, before we got a computer back in 1999. I signed up for countless e-zines that teach you how to be frugal. It's a hobby, but it's for my husband and to have something for our future. Been many times we've had to start over in savings, but always glad I had something saved! The library is great, we use it all the time, from books to movies. And hey, if there happens to be a time I'm late (which hardly ever), that money just goes towards more free things we can get later on! Now we're in our own house (little over a year now) and I'm learning new ways to save. I'm looking into buying a rain barrel to collect rain water to use for watering my plants every week. Since we moved in our own house I keep track of when it rains, because I reasearched how long your lawn an plants can go without water depending on what you've planted (sounds silly, doesn't it), that just saves us more money. Then I know if it's hot out and it hasnt rained in 5 days, I gotta water the plants. If it's not so hot out, they can last 7 days.I also recycle the old stale water when i refresh my dogs water bowl for the plants! I'm learning from past and learning from others like everyone who gives tips and comments on e-zines like these.I'm thankful, just trying to save a dime like everyone who thinks of there future worries like I do.
By Tonya
I Want The Savings For Me
I agree with "toolgirl", it is not that I am saving per se. It is just that I don't want the companies to have my money. The big companies will gouge and gouge as long as the market bears it. Take a look at the gas prices. As I said, it is not so much that I want the savings for me, as it is I don't want anyone else to have it! Profitwise that is!
Saving To Get Out Of Debt
Well, I used to have a full time job with paid benefits. All those jobs i had, I hated. Now I have two part time jobs and have to pay for my own health insurance. I really enjoy both jobs, one as a nursing assistant at a doctor's office and one as a substitute teacher. I am working on paying bills that have accumalatd and having a hard time. I do get help from the food pantry. I like supporting missionaries but, at this point, I am really not able to do that. I pray for them. I also pray I get a regular paying job I like and can pay bills, etc.
By sandy
Travelling Frugally
I've been a saver since high school (early 70's). My mom was too. We were poor but I still managed to save. I was a single mom at 21 and I worked and saved until 1996 when I became disabled. I still have a lot of the $$ left even though my husband cannot and will not save a buck. His credit cards are through the roof (won't listen to my advice). So with my remaining savings, I travel frugally. It's my only escape (I suffer from major depression!) and it sure does help me. I do Priceline mostly, the vacation packages, where u can really really save if you're not picky. Sometimes I do not rent a car after I fly to a desination because I've researched local bus routes from the airport to see if the bus makes a stop at my hotel. This worked in Orlando! Did not have to pay for gas or rental fees andthe bus took me everywhere I wanted to go at $1.00 a ride. I have no way to replace my savings so I think I've done a good job of stretching it hopefully until I'm too old or sick to travel.
By Mary
Saving For The Future And Emergencies
Having no children, I guess I am saving for my old age. But having a little extra put aside also makes me feel more secure, so that if something expensive happens, I'll be able to handle it.
By Beth
Seniors Save Out Of Necessity
As seniors on social security, my husband and I are saving of necessity. We need to stay on top of things. Every penny we can save just enables us to be more comfortable. No luxury items here, just getting by. I have always been frugal, now he's getting into it.
By Marty Dick
Saving To Prevent More Financial Difficulties
My DH was laid off work in 2001 after taking 6 months to recover from an illness. He had been in a well paid senior job and was exhausted. He fought to find the odd bit of freelance work, and was turned down for about 1500 permanent jobs before he found secure permanent work in 2006. I never want to go through that financial struggle again. Now my dream is to be financially independent, to have enough savings to see me through the rest of my life. I will always be a total tightwad now.
By Julia
Saving As A Way To Be Your Own Boss
Doing things to save money gives me a feeling of control, like I'm being my own boss. It's fun to calculate our "hourly wage" when we spend time on something that saves us money. My husband spent all last weekend working on our cars. We estimated his hourly wage to be at least $30, based on the time he spent and what we didn't have to pay a mechanic. Saving money is our chance to work for ourselves rather than working for somebody else.
By Allison
Frugal To Give More To Daughter
I have been saving money all my life as I have never had enough to afford a decent house or a decent car, but I save money so I can give a little more to my daughter than what I had when I was growing up. I am 42 years old and this is a way of life for me. I can't remember the last time I bought something at the store that wasn't a food item. I buy every thing at yard sales and have had to go to the church for help with food and clothing. I am on disability and that is not much. It's barely enough to live on. I refer to myself as an avid garbologist because i have trashed pick most of the furnishings in my home and just recently 9 nice rolls of wallpaper to wall paper my living room. My grandmother taught me at a young age to pinch pennies as she grew up during the depression. This is the only way i know and I think if it wasn't for her wisdom I wouldn't have been able to survive this long. I just thank god I have a roof over my head, clean clothes, food and a place to sleep. Every thing else is truly a blessing from Christ.
By cherie
My Job Is To Save The Money
I am a stay-at-home mom to five children. My husband has a full time job, and works a lot of overtime because it's important to us both that I stay home while the children are here. I have to pinch pennies just to make ends meet. I say, "If I'm not out making the money then it's my job to save the money I can."
By bambi2003
Financial Security
I have always been frugal due to the fact I am on my own and have never earned a lot of money. A few years ago I was on strike for several months. I then discovered that my biggest asset was not my house, as I previously believed, but my wage! Although I had no debt, I still had utility bills. I very quickly went through my little nest egg and if it had not been for the generousity of my family, I would have been in a real financial pickle. Therefore I am saving once again to replenish my reserves. This gives me financial security. You never know what is ahead of you and it is as well to be as prepared as you can be.
By Afton
Comments
Read More

Comments