I took Molly (Basset Hound) to the vet because I thought she had ear mites and I could not get rid of them. The vet told me it was yeast. She advised me to take white vinegar and hydrogen peroxide and mix 1 to 1 and clean her ears. I did, and she has not had a problem since. I still clean her ears with the same solution to keep it from reoccurring.
Source: DVM

By Deena from Montgomery, AL

Editor's Note: As with all health advice on the internet, please check with your veterinarian before trying a home remedy.
Answers:
Natural Treatment for Yeast Infection in Dog's Ears
A daily spoonful of plain yogurt with live and active cultures will prevent future infections. My Lhasa Apso George suffered from chronic yeast in his ears and Xymox treatment was expensive. The yogurt's bacteria prevents the yeast's growth. George has not had ANY problems with yeast since having a daily spoonful of yogurt (plain, to keep the sugar content low). (10/06/2009)

Natural Treatment for Yeast Infection in Dog's Ears
I went to an alternative vet for my dog's seizures. She mentioned that weight gain and chronic ear infections are an indication of an allergy to corn. Just thought I'd mention it since so many foods and treats have corn in them. She also said that half of the dogs that came to her that had seizures, when taken off of wheat products, stopped having them, something a regular vet had never told me. Also, real vinegar from the health food store is anti-fungal, antibacterial and anti-inflammatory. White vinegar from the grocery store is actually derived from tar...not vinegar at all! I use the natural vinegar to wash out my dogs' ears, diluted with a lot of water, routinely. You wouldn't need the peroxide with it. I only use "white vinegar" for cleaning. Good luck! (10/06/2009)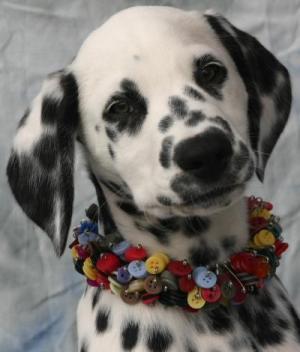 Natural Treatment for Yeast Infection in Dog's Ears
I used the apple cider solution and it really helped my bull-mastiff/rottweiler's and pit bull's ears. It didn't cure it but it definitely relieved a lot of the itching and redness. I no longer have to chase 200lbs up and down stairs to clean his ears! Thanks guys! (12/12/2009)

By abullylover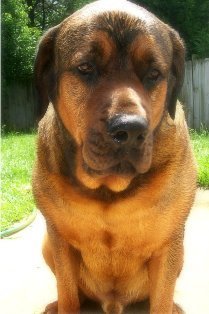 Natural Treatment for Yeast Infection in Dog's Ears
We have been dealing with ear infections in our bloodhound since he was a pup and he is now 4 years old. We have him on Healthy Naturals dog food but I think we are going to try something different. The ear meds, shots, steroids make him miserable and don't help long term.

I am really interested in the garlic/olive oil remedy. I have used garlic to cure athlete's foot and eczema for myself and after one treatment, neither have returned in over 2 years. Dr. Oz also mentioned this remedy on his show last week and said that is what he used for his kids. I just want to know how much olive oil? I would think the ratio of olive oil to the garlic would be critical for success.

I also started him on yogurt last night but only gave him 1 tablespoon. I am wondering if I should give him more since he is 120+ pounds? Any suggestions are greatly appreciated! (02/07/2010)
By creativejane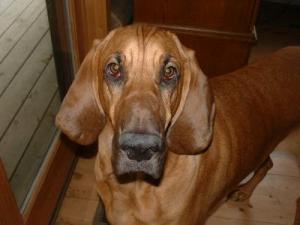 Natural Treatment for Yeast Infection in Dog's Ears
I have 2 English bulldogs, both of which came to me with ear and skin fold infections. One of them came to me about a year ago, her name is Dainy. The other I have had for about 6 months, his name is Bogie. I have taken them both to the vet several times for these conditions. They were both prescribed Otomax and T8 Keto flush. This has not worked!
Last night I found this thread about 2 AM, I went to Walmart and got Apple Cider Vinegar, Alcohol, and Yogurt. I came home, mixed up equal parts of the ACV, alcohol, and water. I flushed Bogie's ears as best as I could (he has VERY BAD cauliflower ear in both ears). This morning I woke up to a dog that didn't smell like rotting sour nastiness and was no longer shaking his head and digging at his ears. I don't know if this will cure him, but this did what prescription meds haven't been able to do in 6 months of treatment. This stuff did it in 1 night.

I looked in his ear and the stinky puss that I clean out several times a day was dried up and the only odor was a little vinegar. I rubbed his ears deep down and it didn't sound wet inside there like it usually does and he didn't cry. This was over night! I'm amazed! His wrinkles are also dry as a bone, no whitish yellow stinky goo. I haven't been able to get close enough to Bogie to cuddle or kiss him because of the smell, or at times be in the same room because of the odor. This morning this dog probably thought I was insane, he got so much love! Like I said, I don't know if it will cure it, but I will keep using it and let everyone know.
As for my girl Dainy, her ear problems cleared up besides a couple reoccurring ones with the vet prescriptions. But, she randomly gets bald spots all over her body. Vets said allergy, I'm now thinking it may be the yeast. I have started them both on yogurt and fish oil. I am going to give her a vinegar bath today (she has no open sores) and we will see how it goes.

I'm so excited that I can hug and kiss my dog without wanting to throw up. Thank you so much to everyone who posted on here! Bogie thanks you too! In the picture you can see he has already lost one of his ears, from the scars it looks like it was ripped off probably from him digging at it (this happened before I got him). (03/09/2010)

By stephyk7779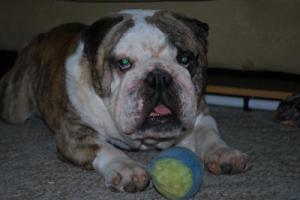 Natural Treatment for Yeast Infection in Dog's Ears
Reading all of these posts about dogs with ear infections makes me so sad for them. Most dogs, I would guess 99%, are allergic to an ingredient in their food and that is the cause of the problem. The ears become inflamed and yeast takes over. Any treatment you try could give relief, but the source of the problem has to be resolved. I feed an all raw meat diet, have 6 dogs, different breeds and never visit the vet--ever. They are so healthy. Most dog foods are so harmful with additives and over cooked poor quality ingredients.

There are lots of great books written by vets that can help you get started on a better feeding program for your dog. A single elimination diet is the only way to find out what food is bothering your dog. Allergies are caused by proteins and dogs can even be allergic to certain meats. Grains are a disaster on a dog's digestive system. I won't live with a miserable dog, they need to feel good and be happy. Please email me if you want help. I have incredibly healthy dogs, no skin, ear problems etc. I breed and show and compete in agility. The pups I have bred grow up healthy and strong and pass all of their screening tests for hips, eyes etc. My dogs have glorious skin and coats and supple joints into old age. All it takes is good nutrition! Happy Hounds! (04/12/2010)

By cavausier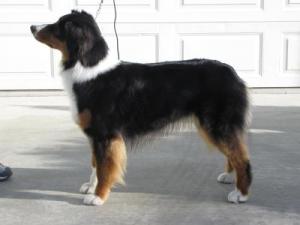 Natural Treatment for Yeast Infection in Dog's Ears
My dog was seriously hit on the freeway after getting out and getting lost in LA while transporting her across the state. She has been on antibiotics for a month and was expected to be in bandages for months. The last bandage will be off in the next week.

She started rubbing one ear a couple of weeks ago, but I was ill and did not notice. The ear began getting very red a few days ago. She also has had some loose stools.

I used lavender water with a solution of lidocaine to ease the heat, itching and pain. I am going to start the apple cider vinegar. I started the yogurt along with acidophilus capsules to clear the yeast infection because I realize this is a systemic problem. (04/18/2010)

By CharlaStar
Natural Treatment for Yeast Infection in Dog's Ears
I have a six year old golden/lab mix. She is my sweet Kiki, and ever since she was 8 months old she has been getting yeast infections in her ears. After countless trips to the vet for the same thing over the last 6 years, I decided to turn to a natural remedy to see if I could stop my poor dog's chronic yeast infections.

Last night, I began searching for natural cures for dogs and I came upon this site. After reading several postings, I came to the conclusion that I was going to try the vinegar/water solution, along with the yogurt. I've never gotten a yeast infection and I eat yogurt all the time.

I also know that she also suffers from a pollen allergy, just like I do. And she had a really bad case the other day. Her face was all swollen. I thought at first that it was a bee sting or something, but I couldn't find a stinger! Then I realized that we had recently had another pollen burst and I knew my allergies were driving me crazy, so hers must be as well! I gave her two benadryl capsules (she weighs 65 pounds) and within a day she was looking like her old self! I had also recently read that giving a dog a little bit of local honey will help cure allergies as well. So since I was already doing that for my allergies, I decided to give it to her as well. We shall see what happens in a few days! (04/24/2010)

By stardreamz81
Natural Treatment for Yeast Infection in Dog's Ears
My dog has an infection right now. I wanna try cleaning his ears with the equal parts alcohol and vinegar but am scared it will sting him. He's made his ears bleed from shaking so much. I am definitely not visiting the vet cause I'm learning all he says is a big scam, and only brings the infections back. I'm gonna try yogurt as well! Thank you! (04/25/2010)

By Tvracar