The New Arthur Ravenel Bridge (replaces the Cooper River Bridges in Charleston, SC)
This is our New Bridge which opened last week in Charleston, SC. It replaces The Cooper River Bridges which were built in 1928 (very tired old bridges it replaces.) We had a week long celebration. We walked the bridge the first day it opened to walkers, then we had fireworks.
The first day to traffic was July 16th and we were one of the first cars to cross it that day. A HUGE deal here in Charleston and in South Carolina. Thanks for looking at our proud treasure!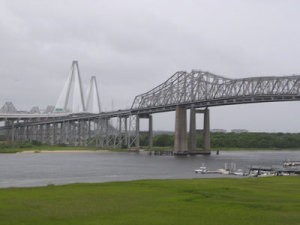 Second pic, while on top of the New Ravenel Bridge, I take pictures of the Old Cooper River Bridges.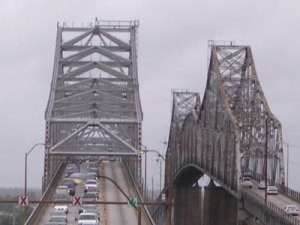 My daughter is running with her best friend on the New Bridge in one pic and pics of the new bridge also follow.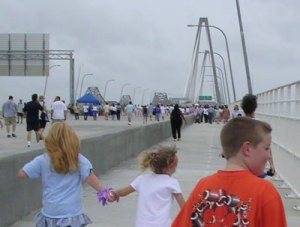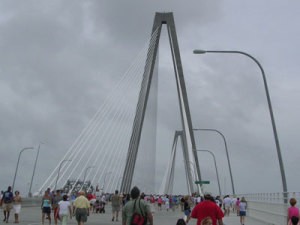 By Karen
By Fran Marie (Guest Post)
August 9, 2005
0

found this helpful
The festivities and the enormous amount of people attending kept me saying, "Tell me again how there are more people in NY than there are here?" The gridlock was insane!
The bridge is beautiful, but I still can't get near it!