Dollar stores are great, aren't they? I rely on them to help keep me organized, particularly when it comes to handicraft projects (of which I always have several on the go). If you like to crochet, embroider, sew, and perhaps make or repair jewellery or knit or ...; In short, if you enjoy variety in your creative endeavours, you might like to keep projects and supplies organized by using the large plastic trays from your local dollar store. One tray, one project; it is easy to move from the storage area to wherever you best like to work, and easy to put away when done for the day.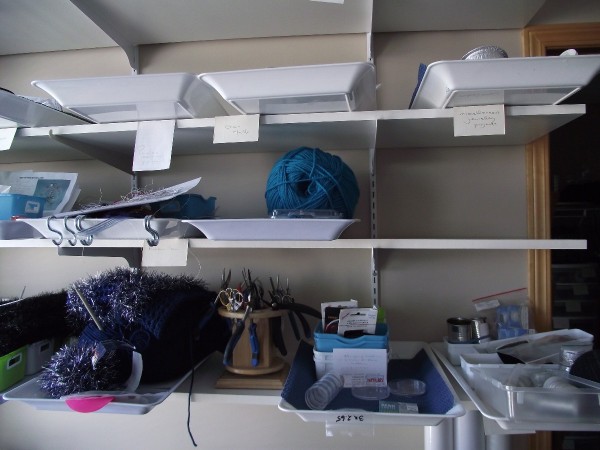 Smaller containers on the tray might hold supplies in addition to tools and also help keep things sorted; blue beads separate from silver, for example.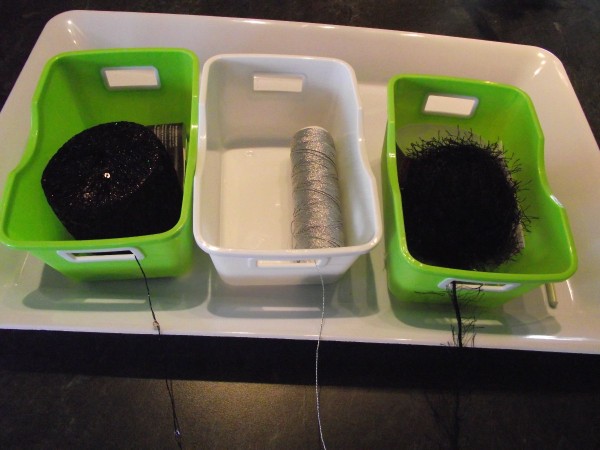 Dollar stores can also be great places to find crafting supplies. Thankfully, being thrifty does not mean doing without pretty things (nor should it)! Over the last few months I spotted, at different times, a few skeins of black eyelash yarn for $1.00 each. I wasn't sure what I'd do with it, but couldn't resist. Another time? A lovely ball of sequined thread. Just the one, mind you, but I knew it would be useful at some point. Lastly? A large roll of silver thread, too heavy for sewing and even too thick for beading (even though the label specified jewellery making). Who can resist bling? Not me.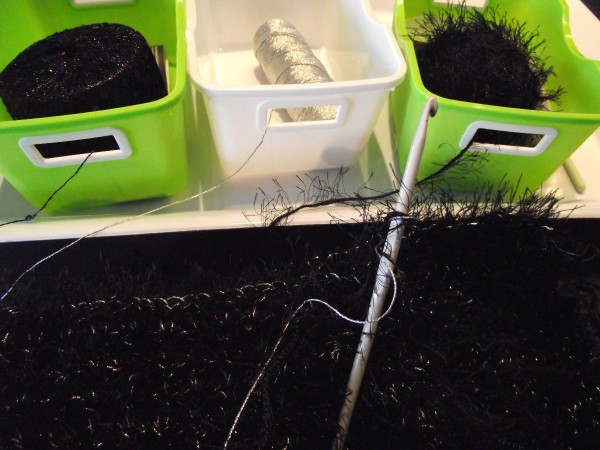 It's cold up here in Canada. We wear scarves with our coats in the winter. And when we go out for the evening, the dressy coat needs a dressy scarf. Fortunately the eyelash and sequin yarns plus the silver thread easily became a beautiful, dressy scarf. And I had the fun of making it. My work tray helped keep the threads from tangling! If you're ever in a position of working with two or more different types of yarn, keep this in mind? And if you have several projects on the go, try using trays.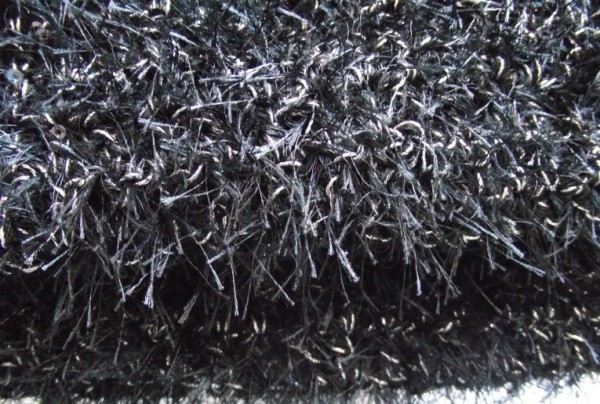 (The pictures don't do justice to the finished project: it's soft and cuddly, thanks to the eyelash yarn, the sequins sparkle, but subtly, and the silver thread adds just a touch of elegance without being too much.)