I have beige curtains on all the windows in my house. It has dark gray leaves and bright orange flowers printed on it. I want to paint the house and I would like to get some color ideas. I would like to paint each room in a different color.
I have a great room, kitchen, dining room, computer/office room, master bedroom, kids bedroom, guest bedroom, and 3 bathrooms. Thanks in advance for the suggestions.

Jaya
Answers:
Painting Each Room a Different Color - Advice
Your best bet would be to use a colour wheel. This way you can see what other colours would suit your curtains.
I have found this site for you:
Print it out and it will give you ideas when going to buy the paint.

Colours are an individual choice, what works for one doesn't work for another. I have a lovely fairly vibrant green kitchen that would suit your curtains, but that's not to others' taste.
Because you want different colours for each room and your palette is somewhat limited, because of the orange in your curtains, maybe try one colour for one room and then lighten that same colour to use in another room?
I did the same; I lightened the green paint from my kitchen and used that to paint my bathroom a much softer pale mint green.

Good luck, that's a lot of rooms to decorate. I hope you get some help.

Best wishes.
Monique x (05/22/2005)

By Monique63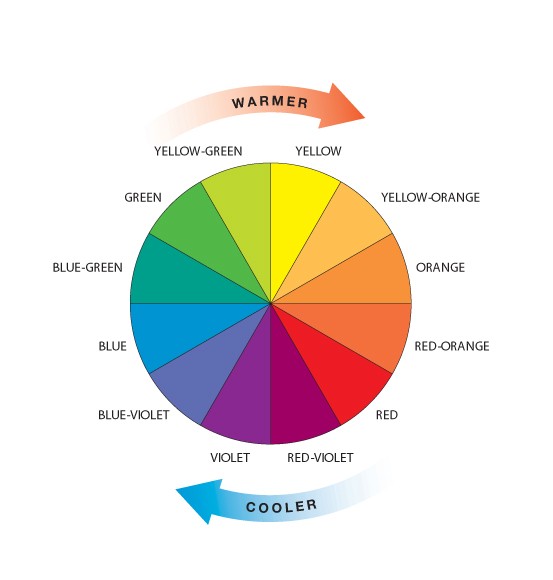 Painting Each Room a Different Color - Advice
When my husband and I first bought our house we painted with tan. And we liked it, but we wanted something different. I watch HGTV and Trading Spaces and all the other shows I noticed they painted a lot with chocolate brown so we got brave and now every room is a different color and we get a lot of wows when people come over.

Our living room and hallway is chocolate with the ice blue, sand white accents and our bathroom has bright red walls with tan accents. The master bedroom and bath is a sagey, olive green with burgundy accents. My husband's race room (man room) is a gray color and the spare room is a blue, Tar Heels blue. We are redoing our kitchen from mint green to a brick red color to match the boldness of all the other colors. (04/13/2007)
By Melissa
Painting Each Room a Different Color - Advice
My home sounds exactly like yours. When I finish all my painting (I am 80% done), I will post pictures. We did our open living space (kitchen, family room, living room, dining room) orange, yellow, and lime green through out, but each wall has one of those colors, with red accents (sconces, light fixtures, pillows, rugs, candles, pictures, curtains, etc).
It looks amazing. We even painted our once plain boring white kitchen cabinet doors the lime green and added new red pulls and knobs. I love it. All our furniture has chrome accents, which I think pulls it all together very nicely for a modern look. I will say, it probably isn't for the color shy for obvious reasons, but it fits my personality and style. (05/21/2008)

By Heather