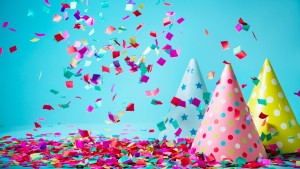 This isn't a tip but a reminder. When you receive an invitation to a function, and it reads to RSVP or any other type of a request to respond, please reply accordingly.
In the past six months, I have been involved in organizing two large parties with over 50 people. My main responsibility was to help cook for the party. In order for anyone to make any food you must know how many people will be there so you can buy and cook/prepare what is needed. Not only the food but plates, flatware, drinks, etc. must be known so people can plan. Planning a party can be quite expensive. Some people work within a budget.
I was very disappointed that more than half of the people who were invited did not respond in any way. I do not understand it. In order to get a head count, we had to make phone calls. The host/hostess make the effort to print and mail out invitations, so the guests should have the courtesy to reply. In was time consuming and frustrating to make the calls.
At one of the parties, party favors were involved. There were quite pricey but it was a party for a special person. Even though there were extras, some who were courteous enough to reply, did not get one because unknown to us, a few people were bringing their own guests, so that left us short. It would have been polite for the uninvited guest to refuse but of course they didn't.
It has been years since I was involved in organizing a party and I was not happy with the guests who did not reply to the sent out invitations. Now, no one minds calling Aunt Theresa who is elderly and forgets at times, that is something quite different. And it is understandable that people sometimes do forget but this was over half of the invited guests.
If you want to bring any extra people, please let the hostess/host know. These two parties for the most part did not have the same guests. If we would have known current e-mail addresses that may have helped the situation but it was impossible to know all of them.
So this is just a reminder to be polite and courteous and don't forget to reply to a party. You were special enough to receive an invitation so please be kind to the hostess/host of the party and respond as requested. It will make it so much easier and less stressful for them so they can enjoy the party, too.
By it's.only.me from NE PA
Comments
Read More

Comments

I have an etiquette question. If you are invited to a party where the host is selling things (you know like Tupperware, Lia Sophia, Pampered Chef) are you expected to bring something? Normally I would bring a bottle of wine or a snack with me to a party, but I am assuming that instead I should expect to buy something and the host will provide drinks and snacks.
Am I right?
By Pam from Boston
Answers

Suntydt
Bronze Feedback Medal for All Time! 109 Feedbacks
December 6, 2009
0

found this helpful
You are correct. If you know beyond a shadow of a doubt it is a "sellers' party/gathering you don't need to take anything and shouldn't e expected to either. Now if it's a party for some other reason, baby, birthday, bridal, bachelor- you should probably take something. Unless it's a surprise party for you. Then sit back and enjoy. :)
But back to the "sellers" party, go with an intention to be open minded. There may be something you are impressed with for yourself or for a friend. If so go ahead and buy it but don't feel obligated to buy something to help you friend out if it's not something you ever have a reason to purchase. The hard road of sales is just as important as the easy one.

(Guest)
Gold Post Medal for All Time! 846 Posts
December 9, 2009
0

found this helpful
Ditto with Suntydt!

December 10, 2009
0

found this helpful
Even if it's a baby, birthday, etc., there is no need to take food - only a gift if it's a shower. If it's a sales party like tupperware, jewelry, etc., you do not take anything - it's the hostess' responsibility to provide refreshments (and they're generally light). She is wanting to sell you something. As the previous poster wrote, do not feel obligated to buy if you're not interested. I've been to parties where I've bought and not bought. I've had parties that were great and parties that flopped - it's just the way the ball bounces.

Beth
Silver Feedback Medal for All Time! 407 Feedbacks
December 10, 2009
0

found this helpful
No need to bring anything, but don't feel like you have to buy something either if there is nothing that appeals to you. These days are about being thrifty, not spending money on something you didn't want or need anyway.
A good host knows this as well.

December 11, 2009
0

found this helpful
The others are right. No need to take a host/hostess gift to a sales party. Instead of bringing anything, you'll be asked to either buy something or host a like party yourself. As previously stated, though, don't feel obligated. If there's nothing that strongly appeals to you (especially if you can't realistically afford it,) and if hosting a like party wouldn't work for you, don't. I couldn't host a sales party if I wanted - I'm disabled and live in a small house with a hermit hubby and three large dogs.
Answer

this Question
I have been organizing a surprise party for my mom. It's been a lot of work finding the emails for her many friends and emailing them all, many of whom I don't know. I have invited roughly 60 people. I gave people about a week to rsvp. I wanted to send invites out early (about a month and a half before the party) so I will have time to plan. The rsvp date is this Friday, and so far fewer than half of the invitees have bothered responding.
My question is, should I re-send an invitation to the other people who haven't got back to me? And if so, would Saturday be a good re-send date?
Thanks.
By n/a
Answers

May 24, 2013
0

found this helpful
I've gotten invitations to events, block parties, and more, from E-vite. This lets you click Join-Maybe-decline, sends reminders at intervals. I'm sure there are other applications for this, as well. This will make it much easier on you.

May 24, 2013
0

found this helpful
Does sending an E-vite require you to have all the email addresses of the invited guests?
Sandy

May 24, 2013
0

found this helpful
Some people might not recognize your email address and not have opened the email. In the subject line I would put surprise party for "Mom's name"...also Sat. is not too soon to send out another email. They may have been waiting to make sure nothing clashes with your event. Good luck.

Louise B.
Silver Feedback Medal for All Time! 337 Feedbacks
May 24, 2013
0

found this helpful
People are notorious for not responding on time. Sat would be a good day to send out another reminder. You will likely get a few more by then. And then a flurry of replies right after you send out the reminder. If there are some close friends who you think would want to come who are not responding, perhaps you could give them a phonecall. Sometimes, especially if these are older people, they need to be phoned to get them to pay attention to things.
Answer

this Question
When one hosts a home sales party, the products that everyone purchased are delivered to the hostess. Is it proper etiquette for the hostess to deliver the items to her guests, or should the guests expect to go to the hostesses house to pick them up?
By DLM
Answers

December 8, 2013
0

found this helpful
Any time I have been to a party where you are expected to buy stuff, the hostess has delivered the items to the guests. That being said it seems like I have heard that some of the selling parties, the merchandise is shipped directly to each guest. Thank heavens I no longer know anybody that has that type of party.

Louise B.
Silver Feedback Medal for All Time! 337 Feedbacks
December 10, 2013
0

found this helpful
I think that most usually the hostess delivers the gifts to the purchasers. It is part of her job, for which she has received considerable discount on her purchases or hostess gifts.

April 27, 2015
0

found this helpful
I am having my party this month. I will be letting everyone leave with their paid items on hand. I am selling what I purchased already the night of the party. The table will be set up something like this.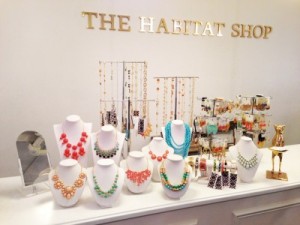 Answer

this Question