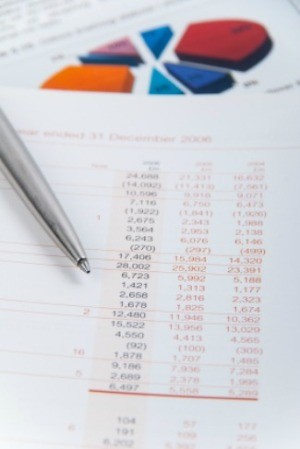 I have made up a spreadsheet to keep track of our mortgage repayments, how much interest we are paying and all our extra repayments.
I made it to help keep us motivated and to show how any extra repayments are going to help us.
It is also good because in a second I am able to check if the interest the bank has charged us is correct.
I have also anticipated times when we might be able to increase our repayment and punched in numbers ahead of time to calculate the exact date our loan can be paid off.
I have read books that say you can save this much time and money off your mortgage. But with the spreadsheet I have been able to prove to myself and my partner that we CAN save $333,000 and pay our mortgage off in less than 6 years instead of 30.
The spreadsheet itself is easy enough to create. here is what you need. I used excel.
Column A- Date (Start with your settlement date) and drag down a lot
Column B- Day Number. 1,2,3...etc (you can hide this later but will use it for calculations.)
Column C- Amount owing. The first cell will be the amount you borrowed e.g 200,000. The following cell will equal column F from the row above (previous "new balance")
Column D- Daily interest rate. Interest Rate (pa)/365 + 1 (for 7.5% interest type (0.075/365) + 1
Column E- repayment, enter the first repayment on the correct date and so on.
Column F- New Balance = Column C * Column D - Column E. (Amount owing * Daily interest rate - repayment)
That's the basis of it, from here it is easy to work out how much interest you are paying per day (amount owing * (daily interest-1) and how much of your house you actually own = the original amount - new balance.
Source: I created the spreadsheet myself, but I was inspired by Anita Bells book "Your Mortgage and how to pay it off in 5 years".
By monica
Read More

Comments
When we were just buying our first home, we made sure it didn't have any pre-payment penalties, then I ordered an amortization schedule from the mortgage co. I could see that we were paying just a pittance on the principal every month, but lots on the interest. By sending in small amounts every so often, we paid off our loan 8 yrs earlier and saved thousands in interest payments. You can send an extra principal payment every month or 2 & 3 principal payments once every so often.
If you just make monthly payments, you will not break even (pay the same on principal & interest) until year 23 on a 30 year loan, so you can see that almost all the money paid out every month is the interest to the mortgage co. This tip is easy to do the first several years when the principal payment is small. Harder to do on the back end of the loan when you pay a lot more of the principal off. By Linda from OKC
Read More...