I have a 9 year Golden. He was doing fine on phenobarbital for seizures for a year now, but seizures have started again. I am up to 2 pills am and 2 pills pm. Does anyone else have this problem and how large a dosage can one give their dog with vet's orders on phenobarbital? I am so afraid that phenobarbital won't work for her anymore since one can go only so far with the dosage on it.
These seizures scare me to death and I so worry they will become uncontrollable.

Nanz from FL
Answers:
Phenobarbital for Dog Seizures
Dosing meds for humans and dogs are totally different as drugs are metabolized differently by humans and canines. Perhaps your vet would try a different anti-convulsant. There are many anti-seizure drugs, the vet will know what can be used on a dog. (03/27/2006)

By Linda
Phenobarbital for Dog Seizures
We had a dog for over 14 yrs. with a fairly mild seizure disorder and we did use phenobarbital. This is NOT a question for thrifty fun, sorry. You must work with the dog's vet on this. No options! (03/27/2006)

By aardvark
Phenobarbital for Dog Seizures
I agree that this is a question for your vet. I have a small long haired Dachshund (rescued) who had his first seizure last week (I have had him for 15 months.) My vet said just watch him and with more seizure activity, we will up his dose. And, yes, there are other drugs approved to treat seizures in dogs. (03/28/2006)
By Claudia-MD
Phenobarbital for Dog Seizures
You will find all the information you need at:
http://canine-epilepsy-guardian-angels.com
They have helped me immensely with my Cocker and his seizures. They answer quickly and will advise you on other drug therapy. Good luck with your Golden.
(03/28/2006)

By Annie
Phenobarbital for Dog Seizures
Our Golden Retriever also was experiencing occasional seizures. The vet mentioned that the breed often has a sensitivity to artificial colorings in dog food, and it was theorized that these colorings could cause seizures in some dogs. Before trying medication, we switched our dog to a dog food free of artificial colors. That was seven years ago, and she hasn't had a seizure since! It wouldn't hurt to try. (03/29/2006)
By Becki in IN
Phenobarbital for Dog Seizures
I am the pharmacist at a vet hospital. The ideal way to go about solving this problem would be to take your pet in for some bloodwork. It will only take 15 minutes (at the most) just ask your vet about getting a phenobarbital level pulled. This will tell you to what degree the phenobarbital is affecting your pet and also how much is actually in the system. NEVER DOSE MORE THAN THE DOCTOR SAYS! The test is usually a send out test and will take maybe a week to get results. When the results are in you can then talk with your vet about an increase in dose or possible using other medications such as Valium.

Note: Phenobarbital is a barbiturate. This means it can have sedating effects on your pets. However it does take time and a few doses to get it in your system so you may not notice the effects right away.
Hope I helped. (07/21/2007)

By Steven
Phenobarbital for Dog Seizures
I have a St Bernard who was having very bad seizures for days. The seizures finally stopped and he is now on phenobarbital and so far no more seizures. I was reading an article where a lady gave her dog vitamin E after her dog reached the maximum dose of PB and her dog quit seizing. I also started my dog on vitamin E with my vet's consent of course and he has not had any more seizures in two weeks. (02/19/2008)

By poohann70
Phenobarbital for Dog Seizures
http://www.canine-epilepsy.com/Phenobarbital.html

Here's another link with really good information, including how to try and prevent liver damage. (05/07/2008)

By Katie, again
Phenobarbital for Dog Seizures
I don't agree with your vet's comment. Our dog was 11 when she passed away due to heart failure, but she had seizures since she was 1. Our vet increased the dosage as needed over the years. Occasionally she would have a seizure this was due to building up a tolerance to the dosage she was on and we would increase the dosage. She eventually took 1 1/2 in the morning and the same amount at night. We never noticed any difference in her. She was the same old girl she was when we started her on it. As long as your dog is doing OK then I wouldn't consider putting her down. Everyone builds up a tolerance to medications including people.
(08/03/2008)
By imaqt1962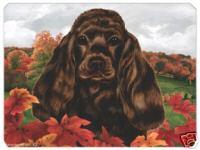 Phenobarbital for Dog Seizures
If your dog is taking phenobarbital please make sure you talk to your vet about liver support supplements.
Coco my 8 year old Beagle is dying of liver failure after taking phenobarbital for 6 years.
Please don't let this happen to your dogs. I am heart broken and filled with guilt because I didn't do the research.
Please consider Denosyl and milk thistle (Marin). (11/20/2008)

By Patty
Phenobarbital for Dog Seizures
I am trying something different for the seizures. My dog is a 7 yr old Border Collie. She's been having seizures since summer of '07. She's on phenobarbital now, 3 pills a day. I've recently begun exploring holistic medicine for her. I was surprised to learn that dogs can eat raw vegetables for snacks and in Tara's case, she loves baby carrots (as I'm discovering most dogs do). I always assumed it would upset their stomachs. She has been diagnosed with colitis also - so I was skeptical of the vegetables (and fruits apparently).
Gluten in cheaper dog foods I've discovered is a huge factor in causing seizures in dogs. All of you looking for some help with your pets please start researching natural or holistic medicines for seizures. I've just today discovered several interesting and hopefully helpful sites about diet changes for my little girl. I admit I give her popcorn, but that will be stopping today. I do believe strongly that over breeding and in breeding can be factors, but a change in diet is certainly another possible way to help. Even if the food changes don't make a difference it won't hurt your pet and who knows, it could actually help.

I spoke with a couple recently with a dog that has had as many as 21 seizures in 24 hours. She is now eating a total vegetarian diet (they give her white fish too) with no other form of "dog" treats. They're also taking her to a holistic vet that does acupuncture. I thought that sounded silly, but the couple are in their early 70s and if anyone would find "new age" medicine odd I'd have to believe it would be the older generation. They've spent literally thousands in vet bills and medicine. They too did the potassium bromide and 8 pills a day of the phenobarbital with their dog still seizing several times a day.

They've discovered the acupuncture and diet change seem to have worked some sort of, magic? on their dog. She's been seizure free for 8 weeks now. She is still on the phenobarbital and probably will always be on it, but the vet wants to reduce the pills from (now) 6 pills a day to 5.5 a day. Speaking with them has inspired me to search the diet/acupuncture/holistic approach for my dog's health. I confess also that vet bills over $125 every single month since November and another one next month to test her liver level is also spurring me on. This is a suggestion that can't help to research, even try the diet. Good luck to everyone!
(03/18/2009)

By DonnaGilder
Phenobarbital for Dog Seizures
It looks like we all have the same problem. I have a 2 year old Havanese, Dolly, she has been having seizures since March '08. She has seizures every 7-30 days. I may have come up with some solutions for controlling them. She weighs 13lbs and is on 4 phenobarbital pills (1/4g) and .4ml potassium bromide. Also, I have used rectal Diazepam for cluster seizures. I have come up with a new way to control the seizures. This is it: No more Diazepam, if seizures appear, then immediately I give her 500MG-1000MG liquid Valerian root extract followed by some water. This will calm the dog down immediately and prevent further seizures.

In addition to this begin daily treatment with the supplement "Sedaplus" and follow the recommended dosage. One last suggestion that I am starting now: Before bedtime administer the supplement melatonin .5mg-2mg according to dog's weight. This should get your dog through the night without seizures. Lastly, I also give Dolly milk thistle extract in her food to prevent liver damage from the phenobarbital. (04/11/2009)

By jam007
Phenobarbital w/Potassium Bromide
My dog started having seizures when he was 6 year old. It was late onset canine epilepsy, so my vet says. We started him on phenobarbital and it worked great for a year, but the seizures came back. My vet combined phenobarbital and potassium bromide. The combo of the 2 have taken his seizures away completely. We're going on 2 years seizure free with a low dosage of 1 pill phenobarbital and 2mL of potassium bromide in the morning and night. He's a large breed 76lbs. I would just suggest talking to your vet as it might help him live a longer and happier life. (08/22/2010)

By CaliSun925