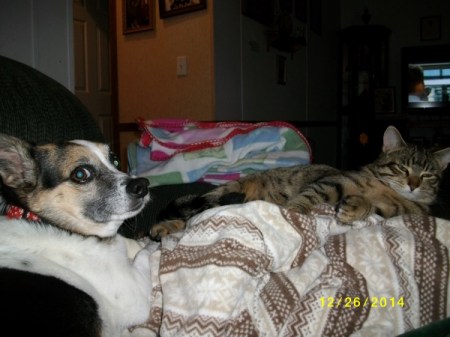 Your Pet's Age
9 years old
Your Pet's Breed
Jack Russell and Fiest
How and when did you get your pet?
Daisy is a rescue dog and I adopted her from the pound on her very last day! I adopted her 7 years ago.
What does your pet like to do for fun?
She loves to play fetch, take long walks, chew on bones, sleep on the bed, and chase the cat when she is feeling daring.
Do you have anything else to share about your pet?
In two of the pictures that I have taken they show Daisy just waking up and being uneasy about my cat Beau being next to her. She is deciding her next move. In the middle photo, Daisy is asleep and has no idea that Beau is anywhere around!