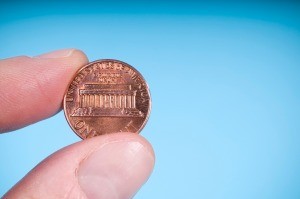 My great aunt and uncle were very frugal. They made their own furniture out of pressed wood. They had a schematic of the property, where every wire was buried outside, location of all piping, cable etc. They ordered kitchen cabinets to put together themselves and bought parts for repairs in bulk; plumbing, sprinkler, electricity, basically anything that could break and need repaired. They bought the best quality gloss enamel paint so everything was easy to maintain with washing.
Aunt Chubby made lamp shades that looked like a million bucks. I didn't know for years until I went to clean them. They were just thin white plastic bunched and wrapped trimmed with gold lace. All furniture had casters, so a 90 year old blind woman could still clean her own home. They had the same couch since the mid 1960. They had it recovered with same material, less expensive then buying a new one.
They had a garden that they never bought seeds for. What ever they purchased at the grocery store, they harvested the seeds and planted it. Also, they would harvest the seeds at seasons end.
Just these few ideas allowed my aunt to be frivolous beyond imagination her last 10 years of her life. One of my favorite things I've learned was food buying. Buy items in as much bulk as you wallet will allow. Buy the sale items and start stocking slowly. It's nice to be flat broke, not a dime to rub in your pocket but able to eat a delicious steak and lobster dinner with a bottle of wine. $9 dinner for two!
By the way, I blend my own coffee, and use a electric grinder to regrind Folgers to extend coffee and improve the flavor by being fresh ground from the can. I mix my own seasonings. Boy that was fun doing, tasting and learning. I made a chili seasoning I've labeled "Burn your A** off" My husband eats very hot seasonings for his IBS, He makes the most inedible chili. Only he can take it. But I got him with this batch I made. I harvested rose hip, dried and ground it and sprinkled in to mix. That's what turned it up and over! LOL.
Part of our job with this home is to design and bring it forward to today . This needs to be a self sustaining property. Originally built in 1932, with one bedroom added in 1972. My father in law went nuts, added a garage bigger than the house and added two veranda patios. Like a little kid in the candy store throwing around Aunt Chubby's hard earned money just being the big man. Holding court on the back patio, contractors listening to his every word showing respect to the man who got the check book writing checks way to big for the jobs done. $100,000 spent on additions still not completed eight years later. Just remember "a fool and his money will always be parted."