Jess
Silver Post Medal for All Time! 267 Posts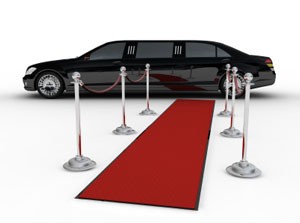 Many teenage and preteen girls imagine a luxurious birthday party. They want to act, and treat their friends, like a celebrity for the day. Unfortunately, they don't realize how expensive limos, hotels, fancy restaurants, spas, and beauty treatments can cost. Below are some approximations on costs and some ideas to minimize or get the most out of those costs.
Have The Birthday Girl Help With Planning
The most important part of your birthday planning is getting advice and support from the guest of honor. If the party isn't what they wanted, teenage girls will make sure to have a terrible time. Make sure that you involve her in the planning process, every step. Have her research the costs, plan a budget, and give her options. Your teenager will be surprised at how much everything costs, but it will be good for her.
Don't forget to remind her about gratuities, they add up fast for luxury service. She may have to reduce the amount of friends, or drop ideas so she can have more friends. Be flexible in the planning but firm on the maximum cost and you will both plan a fun and glamorous birthday that she will remember.
Limousine
Limousine charges are per hour + a 20% gratuity for the chauffeur. The price depends on the style and size of the limo and can vary greatly depending on the company, city and date, and time. Some companies include the gratuity into the price and we received some quotes that required a minimum 6 hour rental. Weekend evenings are the most popular time and will be the most expensive.
We found that the standard Lincoln Towncar limo is usually $75.00 - $100.00 per hour and will fit up to 6 comfortably. For a larger or more fashionable vehicle, prices ranged from 120 - 150 per hour (+ gratuity). The most popular and most expensive type would be a SuperStretch Hummer. This will fit up to 14 comfortably but you have to pay for the luxury. Also, limos, especially the big ones, get reserved early so make sure you get your reservation as early as possible.
The best advice is to try to arrange a midweek party and plan to be in the limo for the entire rental time. Many girls plan to be dropped off at the mall, shop, and hang out for a couple of hours and then get picked up and head somewhere else. This requires paying for the limo while they are in the mall. A better option is to plan the limo time effectively, possibly picking the girls up at the mall, cruising for an hour (or two) and ending up at your final location. This way you are not paying for the driver to sit and wait. If you know someone who owns a limousine, you might be able to get a discount.
Another idea is renting a regular car for a smaller party. You can rent a H2 or a sports car for the cost of a hour or so of limo rental. Maybe even a motorhome for a campout birthday. Or parents could play chauffeur in a couple of nice cars, open the doors, etc. Use your imagination.
Hotel Rooms
Another common request is to get a hotel room for the party. Unless the party is very small, you will need at least 2 rooms or, perhaps, a suite. Don't forget that the parent chaperones will also need to have somewhere to sleep. Hotel rooms vary greatly depending on amenities and location. I would expect to spend $200.00 to $300.00 minimum for a hotel "party". Keep in mind the costs of room service, possible damage, and a per head service charge, this party can be costly unless planned out in advance. You or the birthday girl will have to call around to get rates. Here are some things to consider when pricing hotels:
Most hotels will allow you to order pizza or bring in take out Chinese instead of ordering costly room service. It is also a good idea to provide snacks and soft drinks.


Many hotels have free or low cost breakfast buffets available for their guests. If not, plan to provide breakfast in the room for the hungry girls.


Be sure to inform the hotel about the party and see if you can get a room which is away from other guests. Some hotels have rooms set aside for events. Remind the girls that they have to be quiet during sleeping hours or you may have to leave the hotel in the middle of the night.


Make sure that the amenities, such as a pool or spa services, are available during the times when you are there. Many hotels close their pool in the evening, sometimes as early as 9 PM. If so, you can make sure that everyone checks in early and gets playtime in before or right after dinner, and have other events planned for the room later that evening.
If this is out of your price range, consider why you are choosing a hotel room. A glamorous sleepover would be more comfortable, less trouble about noise, and cheaper. Sometimes you can arrange to go and use a local hotel's pool for an added charge. The girls can have a pajama fashion show or raid the kitchen for midnight munchies. There are also houses that can be rented in resort areas that would be more private than a hotel room.
Spas Or Beauty Salons
Spa treatments, hair appointments, or other beauty treatments can range from $25.00 per person all the way up to hundreds of dollars. Again, a gratuity is expected and sometimes is even included in the bill. Some spas will allow you to use their equipment: jacuzzi, steam room, etc. if you get any spa treatment, even the least expensive. If you are staying in a hotel, try to get one that has a spa attached or gives discounts to guests. There are also sometimes discounts for groups, especially midweek. As for beauty and hair appointments, the fancier the salon, the more expensive the services. If you have a beauty school in your area, you may be able to make arrangements for a group at a substantial savings.
Another option is to make your home a salon or spa. There are many beauty recipes on ThriftyFun. This is a link to a series of articles on Your Own Spa
Homemade Facials (Your Own Spa)
Here are some ideas on how to arrange it:
You may be able to arrange for a beauty student to come to your home for the evening to handle facials, fancy updos, or manicures. Another idea is to have an older sister with a couple of friends play stylist for a fee (pay them like babysitting). The younger girls will look up to the older girls and should have a great time.


A Mary Kay consultant will do a makeover party, providing make up, advice and how-tos for the girls to do their own or each other's makeup. Be sure to arrange to buy something for the girls, in advance if possible.


You can also have the girls take turns doing spa or beauty treatments to each other. Masks and manicures are easy and always feel very glamorous.
Fancy Dinner Party
Many girls would like to go out to a fancy restaurant or have a "grown up" formal dinner. If you would like to eat out, look for a nice restaurant that serves food family style. That way you can order different dishes for everyone to try at a lower cost. Italian and Chinese restaurants are often have good prices for large portions. If the girls are adventurous, you could try an ethnic restaurant, such as Indian, Japanese, or Morrocan food. This could even be a theme for the rest of the party at home.
If you choose to have food at home, you could have appetizers and fancy drinks and have a "mocktail party". Or get a couple of assistants to serve a formal dinner in courses. Set a beautiful table with lots of silverware and glasses. Serve a simple soup, then a salad and bread, then a small main course, like chicken breast with veggies. It doesn't have to be more food, just served a little at a time. If you want to make it very fancy, find French names for each course and print up a menu and name cards for each place. Have the girls come dressed in their fanciest outfits and play maitre'd with your snootiest attitude. The girls will love it.
You could also have a cooking party. Depending on your kitchen, you could set it up like a Food Network cooking show and have the girls sit around the island and take turns cooking and snacking. Or you could bake several kinds of cookies or cupcakes and decorate them. This would be a fun and relatively inexpensive activity that would also provide food.
Approximate Prices For Budgeting
As we have already discussed, the prices can range greatly depending so many variables. Here are some approximations for you and the teen to get started on the planning process.
Limousine: $75-150 per hour plus 20% gratuity


Hotel: $100 - 200 per room. A party with more than a few girls will require more than one room. Budget a tip for the maids that clean up the party mess.


Spa or Beauty: $25.00 to $200 per person, depending on treatments involved. A gratuity of 20% would also be expected here.


Dinner Out: $15.00 to $50.00 per person, depending on restaurant. A 15% gratuity is normal and is often automatically added to the bill for large parties.


Dinner In: $10 to $20 per person, depending on menu
Decorations and party favors will be an additional expense and should be added to the budget too.
The most important part of the party is for the birthday girl to have fun with her friends. Don't worry about how much money you can spend or how impressed they will be. Remind her "Your friends are there for you, to celebrate YOUR birthday!" Plus, if the party costs too much money, there won't be much left over for the presents.
Read More

Comments