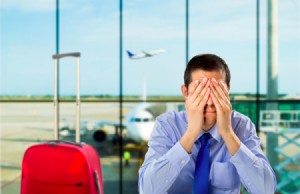 We have all heard about the recent issue with United Airlines booting an already boarded passenger from a flight leaving Chicago. If you are ever in this sort of situation where you are involuntarily bumped from a flight, be aware that it is U.S. federal law that the airline compensate you with a check instead of a voucher, if that is your wish.
This only applies if you are involuntarily bumped though, not if you step up when they ask for volunteers. By volunteering, you are accepting what they are offering. Airlines would rather give you a voucher for future flights as it costs them much less money. There are also often blackout dates and regulations which can make the vouchers difficult to use before their expiration date.
Compensation depends on how delayed you are and if you are traveling domestic or international, but it could be up to $1350, plus hotel if you have to be delayed overnight. If you are concerned about the situation or feel the compensation was not sufficient, wait to cash the check until you have talked directly to the airline's customer service department. They may choose to compensate you further, if there were extenuating circumstances.
Here is the U.S. Department of Transportation's website. Section 4 has information about the regulations and compensation on overbooking and involuntary bumping. I hope you never need this information, but it might be helpful to know this someday.