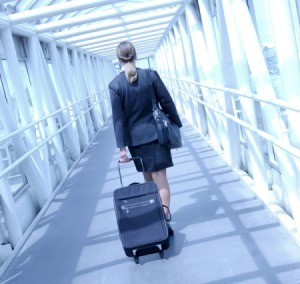 I am currently a international flight attendant. I bring my own food on the plane since I don't like the airplane food we offer. I fly international, so I always have at least a 24 hour layover in some foreign countries. Because it is expensive in europe, I like to cook my own food but I am running out of ideas. I need ideas on what to make to eat on the plane, (usually around 7 hour flights), my layovers, and on my way back home (again around 7 hours). Can anyone help me please?
Kayla
Answers

November 22, 2009
0

found this helpful
Best Answer
I bring hummus which you can dip pretty much anything in for a light meal: broccoli, cauliflower,carrots. I like to put hummus on romaine lettuce and roll in some turkey, ham, roast beef and some sliced cheese (swiss, cheddar, pepper jack, monterray jack, etc.) for a really good roll up sandwich. No bread needed. If I want bread I put it all inside a tortilla. I bring stuff to put in salads and just get a house salad from the closest restaurant.
I like to bring mandarin oranges, cranberries, and some kind of nuts on the salad. Sometimes I bring dried bananas for it too. That mixture also makes a good snack and goes in my oatmeal in the morning. I usually have one container with some frozen casserole which I take to the front desk to have microwaved if I can't get a microwave in my room at request.
After I eat I leave my cold foods at the front desk. I have them freeze the meats and casseroles and refrigerate the rest. I have never been told no on any of those requests. I hope this helps for ideas, it usually lasts me for 6 days. It's really hard packing for multiple days because our bags are only so big so unless we're only going for one or two days, lean cuisines and other frozen meals just won't work.

November 2, 2010
0

found this helpful
Best Answer
I flew for Delta Air Lines for 13 years and yes, I know all about coolers. Those that leak and those that don't. I now have a cooler line Mile High Gear, leak proof, sweat proof soft sided coolers.
You put ice in them and the ice and your food will stay frozen for up to 12 hours and longer. Best of all, no mess.

August 12, 2015
0

found this helpful
Best Answer
I fill a foil mini loaf pan with anything that can be reheated in the aircraft oven - bolognese pasta, baked rice, casseroles, basically anything with lots of sauce. Then cover it with aluminium sheet foil, freeze it. Whenever I make meals that can be frozen, I make extra and freeze one or two portions for my husband to take to work. These can be easily heated up in the aircraft oven while they are heating meals for the passengers.
February 12, 2016
0

found this helpful
Best Answer
Kayla,
I've been preparing meals for a private carrier for numerous years. With you being flight crew, different requirements have to be considered for the way you work at higher altitudes.
Things as your taste buds and the food itself changes requiring purchasing food with stronger tastes and certain ingredients that also enhance the flavors lost at a higher altitude.
Also what has to be considered is the flight crews work habits. As your hours are very irregular as regulated by FCC, you fail to get the proper nutrients (calories / proteins) required, so require meals higher in these to help you maintain the energy levels needed for you, in ensuring you're capable of performing the duties and constringent airline / FCC requirements during flights.
Read More

Answers