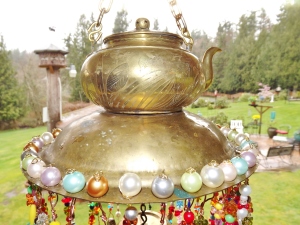 I made this with mostly recycled items. Most of this you can find in your local thrift store. I used an old brass tea pot, old brass plate, and used planter. I then found some old plastic beads that my daughter had in a tin when she was little. I bought some old vintage mismatched silverware at an estate sale and went to Lowe's and bought a metal pipe.
I painted the pipe black with a cheap can of spray paint and drilled holes all the way through the top and bottom of the pipe. I then took a drill and drilled holes in the brass plate and ran a screw to hold the tea pot onto the plate. I drilled tiny holes around the base of the plate and through the silverware. I then strung brass wire through beads, silverware, and pipe. I added prisms here and there for interest.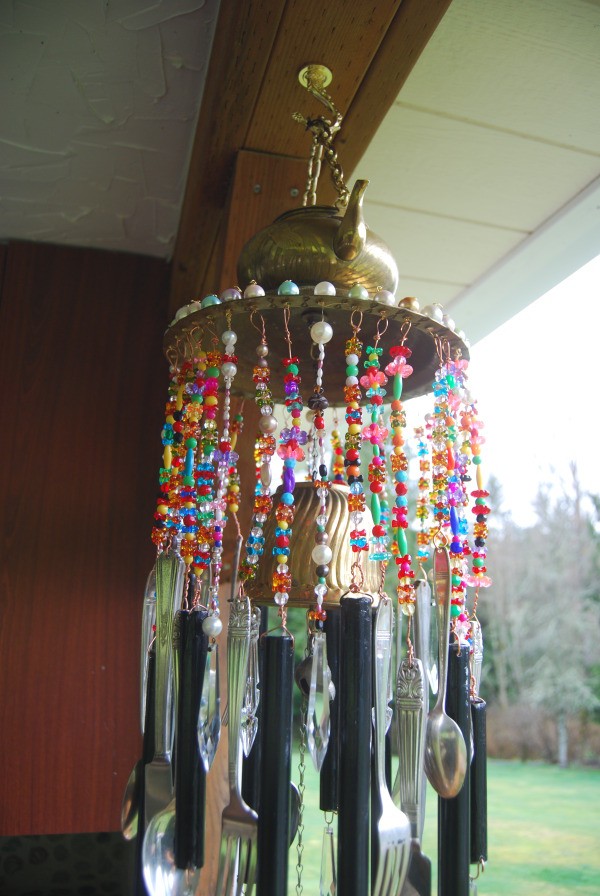 This was a fun project using any type of recycled items. It helps to have some kind of power tool experience.
By Cathy Gemkow from Stanwood, WA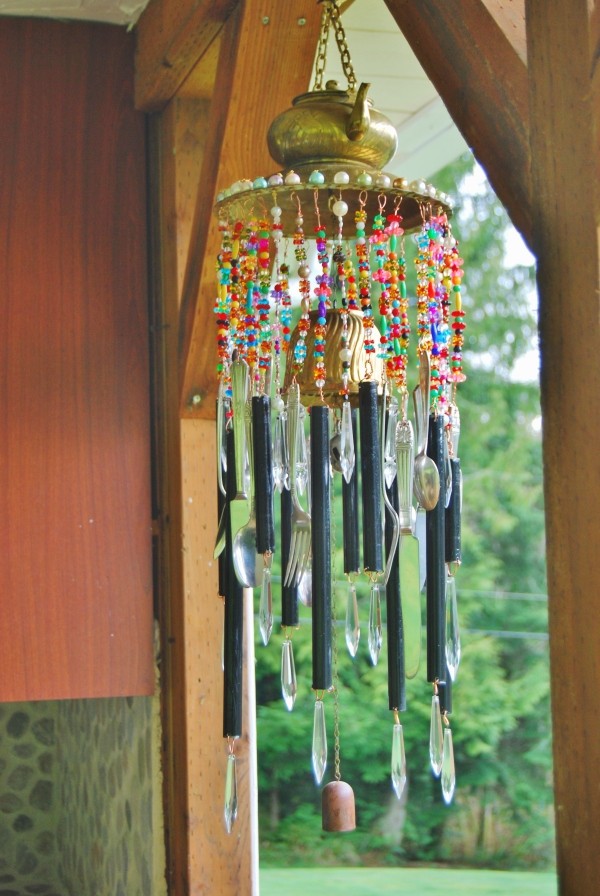 Comments
April 3, 2012
0

found this helpful
Pretty cool. What did you use for the clapper in the middle of the chimes?
April 4, 2012
0

found this helpful
Sorry I did not add that in the listing, two (jingle bell sor Sleigh Bells) I had from Christmas and mounted them on the chain that holds the upside down small planter in the center of windchime. Hope that helps : )
February 18, 2017
0

found this helpful
Glorious!