Awhile back I did the watering for my next door neighbors while they were out of town. I noticed that their tomato plants were growing in washing machine tubs. What a good idea!
This year I was ready to try this potting method myself. Luckily there is a used appliance store near my house. They repair appliances and also sell used washer tubs for $15 - $20.
I purchased one, then a new tomato tower, and finally an indeterminate tomato variety that does well in the Pacific Northwest.
You will need to find a sunny spot for your tub, as it will be too heavy to move after planting. First add a mix of the top soil and garden veggie soil to a few inches below the top of the tub. Press the soil down to remove some of the loft and keep the soil from settling too much after planting.
Create or leave a depression in the middle for your plant. You can moisten the soil at this point, as it is better not to plant a new plant in a completely dry medium.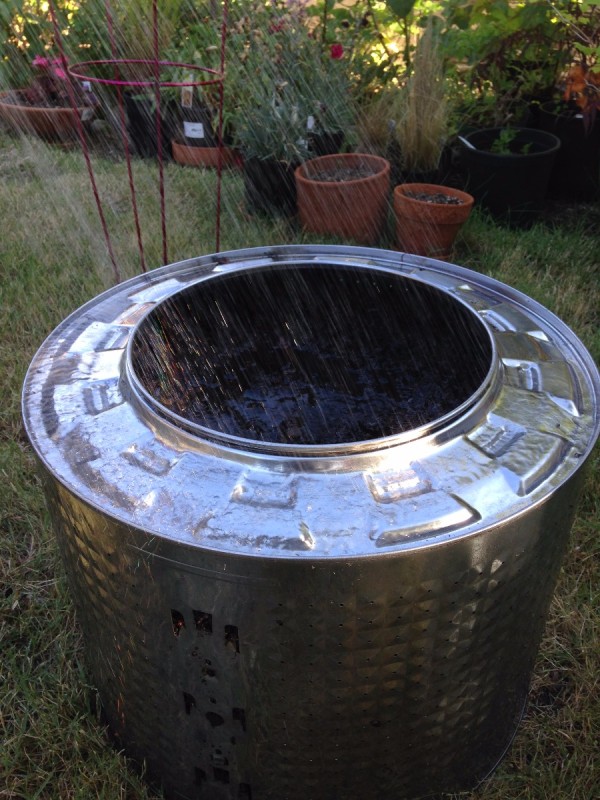 Remove the plant from its pot. Luckily this one was not too root bound.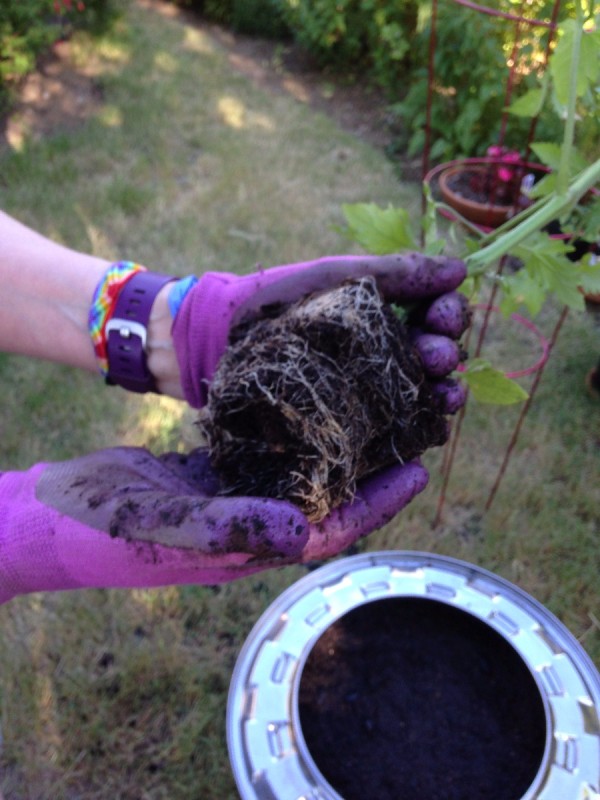 Loosen up the root ball, cut down the sides if root bound.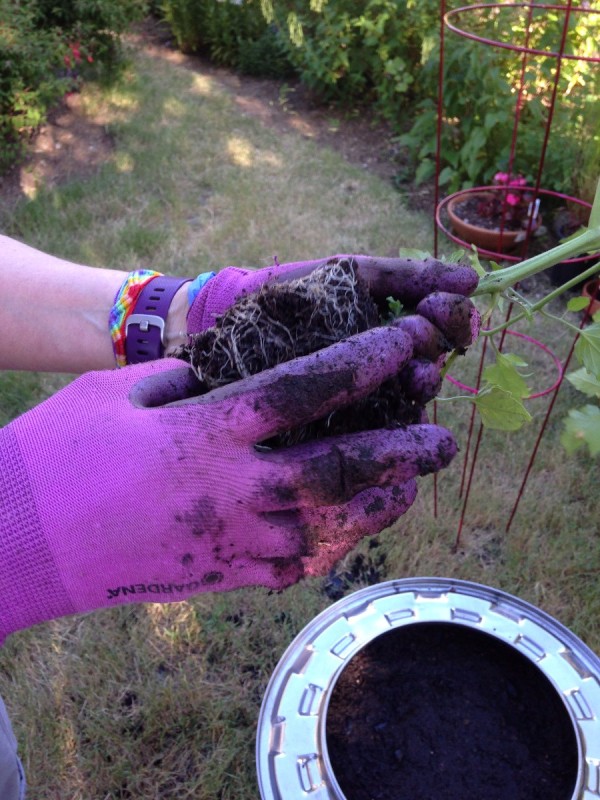 Place your tomato plant in the tub and finish filling with soil no higher than the original soil height on the plant. Press down gently and water carefully.
Carefully place tower over the plant and push down, taking care not to damage the plant. Make sure all branches are inside the tower.

Care for it as you would any tomato, planted in a container. The nice thing about the washer tubs, other than the reasonable price for a large planter, is the built in drainage holes.
Here are some photos from yesterday of the plant now, with ripening cherry tomatoes. They were yummy.