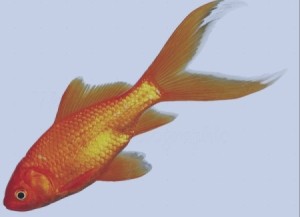 I need something to remove Comet from a friend's betta fish tank. It was cleaned by one of her workers and killed her goldfish immediately after they were put back into the tank. This friend thinks I am able to make all things right. I need help.
There is so much residue in the tank. I have soaked and emptied the tank over 50 times in the week that I have been working on it. Comet still comes to the top and floats, then settles again. I've tried letting the water run for 2 hours and there is still Comet coming to the top.
This friend is developmentally disabled and needs to keep her betta fish. It brings her much joy in her world where she has little.
Please help.
Answers

poehere
Bronze Post Medal for All Time! 105 Posts
September 7, 2017
1

found this helpful
Best Answer
If you are having issues with cleansers in the tanks you can follow these instructions.
Materials needed:
Fish store approved scrubbing pads
Vinegar
Salt
Step 1
Pour vinegar and salt in the bottom of the tank. Use the scrubbing pad approved for fish tanks to scrub the tank. You dont need to worry about the salt hurting your tank.
Use a lot of salt when cleaning out the tank.
Step 2
Rinse the tank with cold water. Continue rinsing out the tank until you remove the salt from the tank.
Step 3
Pour vinegar and water in the tank. This should remove the rest of the comment residue from your tank.

September 19, 2017
0

found this helpful
Best Answer
Sorry I have been so long in my update reply IT WORKED! Salt & vinegar solution finally removed the comet garbage from the tank. Betta DAISY is doing wonderfully. Told my friend to not even let anyone feed Daisy. One worker tried and she called her momma to come (lives 2 hours away) to fire the worker.
No-one is feeding my fish niece.
Next project. Have permission to buy her a 10-gallon tank.
Auuuugh! She just called and said she wins goldfish at the fair when she plays the arcade games 2 years ago it was SIX of them. Please pray she stops the 1.

Judy
Gold Post Medal for All Time! 677 Posts
September 6, 2017
0

found this helpful
I think even a little residue will kill the fish. I would try to get a new tank cheaply or even free. Check out Freecycle, Craigslist and garage sales.

coville123
Silver Post Medal for All Time! 433 Posts
September 6, 2017
0

found this helpful
If you have cleaned that many times I would get a new tank and throw that one out.Get one second hand.

Hello
Bronze Post Medal for All Time! 107 Posts
September 9, 2017
0

found this helpful
vinegar will neutralize bleach - which is one of the main ingredients in Comet, I believe
vinegar is also a great thing to do when for whatever reason you get bleach on your hands and feel it start to corrode your skin.
the above directions are great; what I would ahve done is filled the tank with a fairly strong vinegar water solution and let it soak for days. But her directions sound better
Answer

this Question