Cleaning Stains on Microsuede Furniture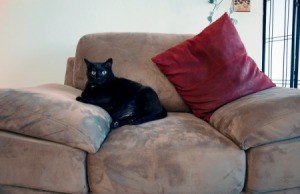 My toddler wet on my microsuede sofa. What's the best way to clean this?

Jennifer from Janesville, WI

Answers

November 15, 2006
0

found this helpful
I googled it, and this was the best answer I could find. Hope it helps. Remember to ALWAYS spot test in an inconspicuous place.
Microfiber, by its very nature, is stain resistant. As a result, stain products like Scotch Guard or other fabric protection materials are usually unnecessary with this type of sofa. For general cleaning, though, a drop or two of mild detergent, like dish soap or laundry detergent, combined with a bit of water should clean your microfiber sofa in no time. Odors like urine can be easily eliminated by blotting the stain with white vinegar and distilled water, applying baking soda, then vacuuming. For the most part, cleaning will be an easy process if it is true microfiber. Imposter materials, though, may be more difficult to clean.
The majority of microfiber sofas use polyester as the base fabric because it has the ability to absorb color better than other materials. As a result of this chemical process, the color is forced to stay in the fiber, and no other treatments will ever be necessary. It may be necessary to occasionally have your microfiber sofa steam cleaned. It is fairly safe, but a professional cleaning service might not only do the best cleaning job, but also do the best job of protecting your microfiber sofa. Finally, to clean lint from your sofa, a simple lint roller (the kind that is sticky) should be the best option. Vacuuming might help in some cases as well.
By (Guest Post)
January 7, 2007
0

found this helpful
We have Microsuede sofas ourselves and they are just not made for having children with them. I am constantly cleaning mine. The best thing I have found is Baby Shampoo. The Furniture store was the one who recommended that idea.
It works great. I clean them at least twice a week with them. I also use wet ones to spot clean. You do not want to use any soap with high PH otherwise it can ruin them. Good Luck!
By Rosa (Guest Post)
March 19, 2008
0

found this helpful
I have bad spots. The cushion sits are removable, can I wash with soap and cold water in the washer, delicate cycle? Looks very bad. Help!
Answer

this Question
11 More Questions
Ask a QuestionHere are the questions asked by community members. Read on to see the answers provided by the ThriftyFun community or ask a new question.

I'm hoping someone out there knows how to get hair removal wax out of faux suede. It is Satin Smooth soft wax. I've read about the iron over the cloth for candle wax but I'm worried it won't work the same way.
The ice cube in a plastic bag trick doesn't work. Hair removal wax stays sticky even when it's dry. I can't afford a new couch. Help!
Answers

September 9, 2017
0

found this helpful
Have you tried heading up the wax with a blow dryer and scraping it off with a butter knife?
Answer

this Question

How do I clean black ink out of white micro suede?

Jessi from Franklinton, LA

Answers
By Tina (Guest Post)
October 7, 2008
0

found this helpful
Every time my children get ink on my micro suede couch, I just use a baby wipe to get it off it's always came off very easily.
By Donna (Guest Post)
November 17, 2008
0

found this helpful
I had somehow gotten purple ink on my new, camel microsuede blouse at work (just today!) and saw this and decided to try it...it works! Thanks!
Answer

this Question
I got Krazy Glue on my microsuede couch. I need help getting it out if possible.

Thanks,
Chris from indianapolis, IN

Answers
By Carol in PA (Guest Post)
June 30, 2006
0

found this helpful
I'm afraid thats why its Krazy Glue. Its super glue. I think you may be stuck.

July 9, 2006
0

found this helpful
I know that acetone will get rid of Krazy Glue. Basically that's fingernail polish remover. But it can harm synthetic fabrics so I would test it somewhere it doesn't show first.
Answer

this Question
We recently bought a microsuede couch, and about a week after it was delivered, stains started appearing on it. I don't know what kind of stains they are, just darker spots on the fabric. I think they may be from milk (my daughter uses a sippy cup at times), that was spilled. The sofa cushions have slipcovers on them, and they are made of the microsuede. Are they machine washable? Or is there any way to get the dried stains out without damaging the fabric?
By Sandra R.
Answers

September 22, 2011
0

found this helpful
Milk spoils and smells so you would want to wash the slipcovers. Cold water in the sink I would guess but there is no guarantee they won't shrink. While drying you can continue to stretch them into their natural shape. Most stains come off with windex.
Maybe you could try the antibacterial windex on the milk stains. I did daycare in my home for 10 years and learned that snacks and drinks had to stay in the kitchen because milk and juices do stain. Good luck!
Answer

this Question

How do you get black ink off of a microfiber/suede couch?
By Jaime from Oshkosh, WI

Answers

November 23, 2010
0

found this helpful
I had luck removing ink from our micro-suede couch using one of those dry cleaning kits you can buy from Wal-mart. Used the little dry cleaning solvent and a paper towel. It worked wonderfully, and didn't ruin the fabric.
Hope that helps.
leslie645
Answer

this Question

My little nephew was eating on my microfiber suede couch. He was going to drink soda (Mountain Dew I think). When he opened the plastic bottle, it fizzed out the top, leaving tiny droplets of soda on the couch cushion. Now it has tiny stains all over the seat.
I was reading past posts and was wondering if I should use Windex? What about the suede eraser/brush or something else? I think one of the stains might be ketchup! I also don't know where to get the suede eraser/brush. I tried Lowe's, Home Depot, and some furniture places but no luck.
By Sheldon Gibbs from Philadelphia, PA
Answers

Grandma J
Silver Feedback Medal for All Time! 270 Feedbacks
April 13, 2009
0

found this helpful
DOn't use chemicals on the fabric unless you know approved. Use a wet wash cloth and scrub it like it was your leg, etc.
Erasers they talked about are the ARTIST WHITE ones, not the pink. Go to an office supply store for those, some Walmart type stores MAY have them too. Contact the company who made the sofa, not the one who sold the sofa. They might have a website with frequently asked questions OR a contact us button.
Answer

this Question

I recently dropped a small drop of finger nail glue on my mico suede couch. How can I safely remove the glue?

Shar1950 from PA

Answers
By (Guest Post)
November 18, 2008
0

found this helpful
I've done the exact same thing someone please help. Will the nail polish remover work? Angela- AR
Answer

this Question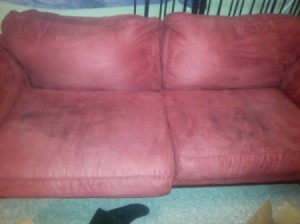 I've got stains on the two cushions and a couple other spots. I scrubbed with Dawn which did a great job, but the bad stains just aren't gone. Please I need some way to get stains out without taking a bunch of money or time and not ruin the beautiful red suede color. Thanks and help!
By Melissa G. from tn
Answer

this Question
I spilled acrylic nail glue on my faux suede couch; is there any way I can repair it with out recovering?
By Simone from South Africa

Answer

this Question
This is a page about cleaning candle wax on microsuede furniture. The texture of microsuede can make cleaning melted wax off upholstery a bit tricky.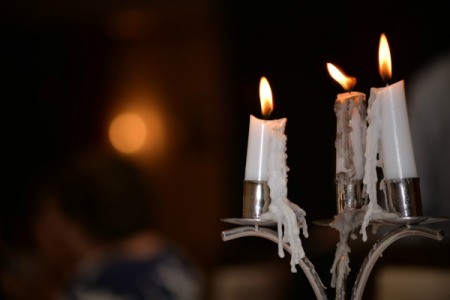 Oil stains can be tricky to remove microsuede but there are some techniques that may be effective. This is a page about cleaning oil/grease stains on microsuede furniture.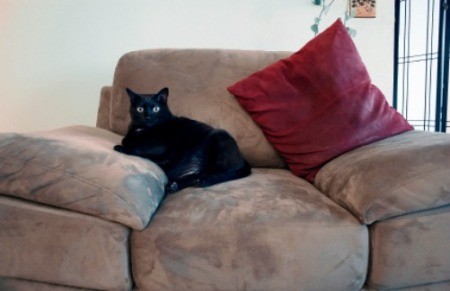 Published by ThriftyFun.
© 1997-2022 by Cumuli, Inc. All Rights Reserved.
https://www.thriftyfun.com/Removing-Stains-on-Micro-Suede-Furniture.html