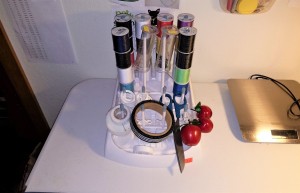 I am always looking for something to make my craft supplies easier to store, find, and use. I spotted this at a local thrift store and scarfed it up.
When I see things like this and they are reasonable, I first think of what I could do with it. Then, if I can't think of anything, I often get it till I do.
And sometimes I don't, so it's donated to a local charity. It's never wasted money.
You will need: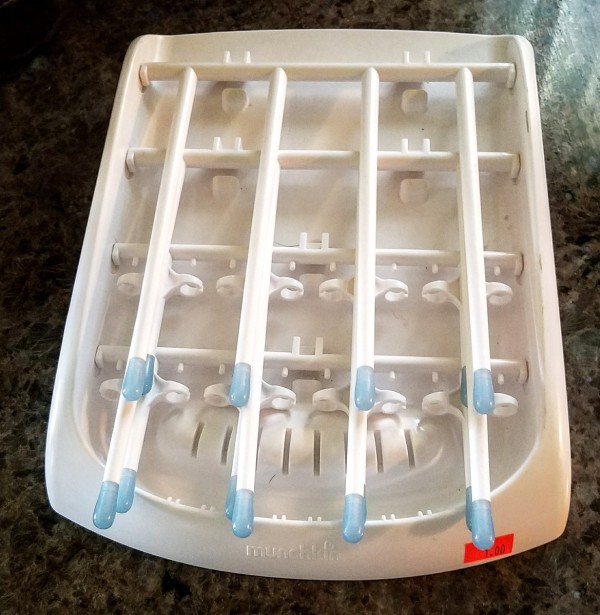 1 baby dish washer rack ($1.00)
24 spools of thread ($12.00)
1 roll of Stitch Witchery ($.75)
1 scissors
misc craft supplies
When all four of the rows are locked in the upright position, simply pick what you want to put on each row. I used 24 of the cheapy spools of thread, as they are the only ones with the center that is wide enough.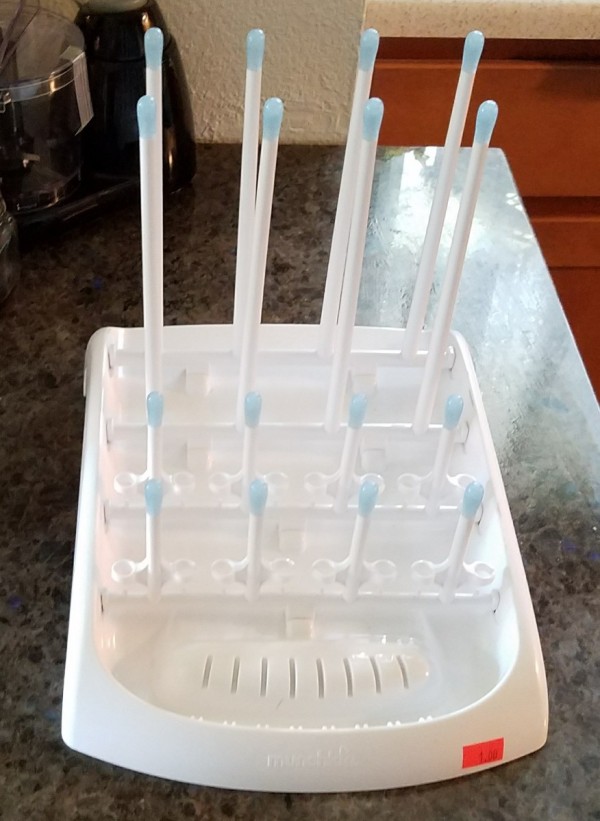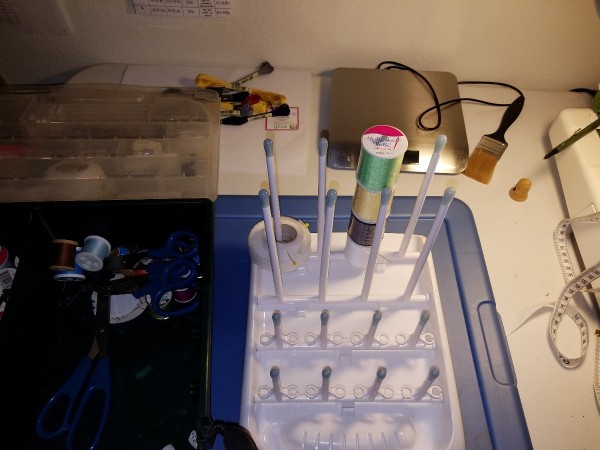 Then I used some craft supplies like apples, rings, and stitch witchery. I wanted a shorter pair of scissors, but didn't have one. You might and I would advice to use one so you don't get hurt.
Whatever you choose, this is a fun way to display and store things you use often. And, should you have a big project and then don't sew for a while, you can put things away and then fold it flat for storage. N-JOY!!