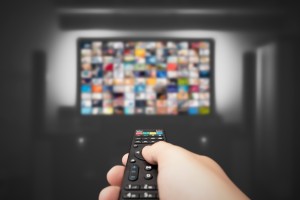 Many of us have cancelled cable but quickly found we're spending the same money on streaming services. Even worse, it's sometimes hard to remember what streaming services we're actually paying for. With subscriptions not just for TV but also music, ebooks, newspapers, video games, and fitness, it can be hard to keep track.
What Subscriptions Do You Have?
First, make a list of all the subscriptions that you're currently paying for. Write down the ones you remember first. Glance at your TV or phone to see what services are active. Go through your most recent credit card or bank statement and look for the small charges. Also remember some services are paid annually.

This is a good exercise to do as a family as well. Are charges going onto your spouse's credit card? Are your kids paying for services separately? You may find you're even paying for the same service multiple times.

There's a list of some common services to look out for at the end of the tip.

What Subscriptions Do You Use?
Now that you know what you're paying for you can think about how often you use each of the services. Are you paying for both Spotify and Apple Music? Are you paying for a games subscription the kids have long tired of? Did your New Year's resolution to start a fitness schedule sputter? Are the kids over Marvel and Disney? Did you forget to cancel the free preview you used to watch a new movie?

What Subscriptions Do You Need?
There may be some easy cancellations to make and there may be some negotiations. If multiple people pay for a service you may be able to get a family service instead. Or, can you all agree on one music service rather than each having a different one?

There's rarely any penalty for turning streaming services off and on. Even if you're looking forward to some upcoming shows you can turn the service off for a couple months and then back on when the new season is ready for binge watching. In the meantime concentrate on getting the most out of one or two services that you keep this month.

What Strategies Do You Use?
Let us know in the comments.

Streaming gives us the opportunity to pick individual services versus the all-you-can-eat aspect of cable but also presents the challenge of managing the competing offerings and getting the most value for our money. No one strategy fits all.

Subscription Services
Here's a list of some common subscriptions. There may be a few that you haven't thought of.

Television/Movies: Netflix, Disney Plus, Amazon Prime Video, Apple TV Plus, HBO Max, Hulu, Peacock, Paramount Plus, ESPN Plus, Criterion Channel, BritBox, Acorn, Funimation, Crunchyroll, and many more...

Music: Spotify, Apple Music, Amazon Music, YouTube Music, Tencent Music, etc.

Video Games: XBOX Live, PlayStation Now, Nintendo Switch Online, Apple Arcade, Google Game Pass, etc. Also look for individual games like The Elder Scrolls Online, EVE Online, Stars Wars: The Old Republic, Roblox, and many others.

Newspapers: New York Times, Washington Post, Wall Street Journal, your city newspaper, local newspaper, etc.

Fitness: Apple Fitness Plus, Daily Burn, Peloton, CorePower, Glo, Aaptive, Crunch Live, and many others.

Other Subscriptions: Beyond entertainment you may also be paying for some services like Apple iCloud, Adobe Creative Cloud, Microsoft Office 365. Ancestry and other websites may have a monthly or annual fee as well.