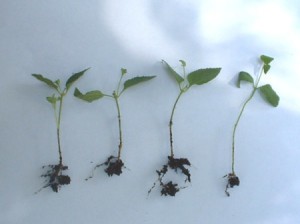 I tried rooting lantana several times without much success. I was using the standard method for taking cuttings. When I told a nice lady friend about my poor results, she told me I would have better luck if I took cuttings from the tips of the plant. Since taking her advice, I have had near 100% success.
When taking cuttings, it is good to have the parent plant well hydrated. I take cuttings in the cooler part of the day, usually late evening, and always try to work in the shade.
The parent plant is in a small pot. It has lots of bloom buds. Since this is a trailing type lantana, it will look nice if allowed to grow larger in a hanging basket. I will transplant it after taking my cuttings.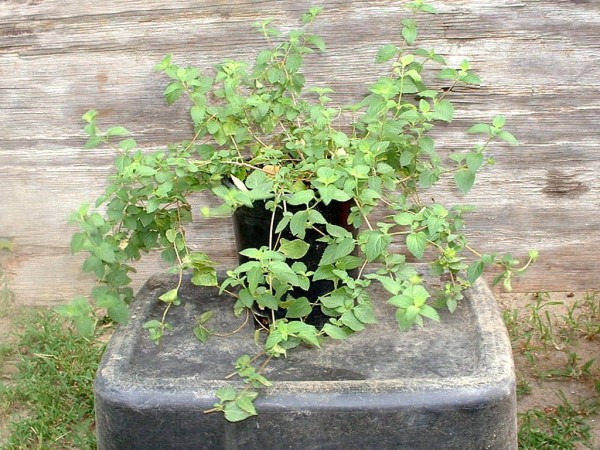 I prepare a pot with a rich, light, moist but not wet soil. If the soil drains readily and is rich in organic matter, no special potting or rooting soil is necessary, nor is rooting hormone.
With clean, sharp scissors, I cut tips from the stems. I select stems without flowers or flower buds. You should have good success with cuttings that have blooms or buds if you snip them off before inserting them in soil.
Make a cut just below the third pair of leaves (not counting any very small leaves at the tip). Carefully cut away the third and second pair of leaves. Insert the cuttings in the soil to a depth of midway between lower joint.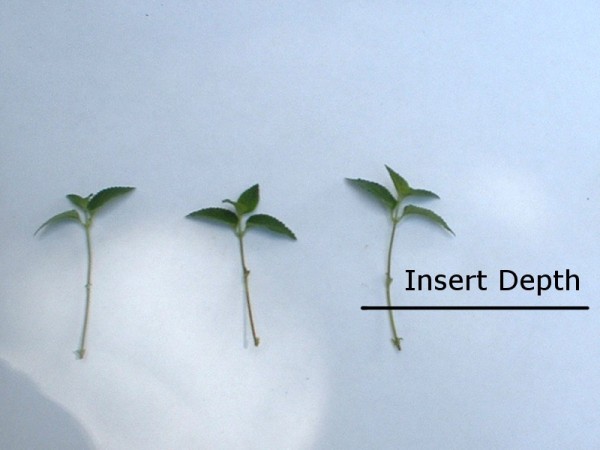 Cover the cuttings with plastic to retain moisture during the rooting process. When rooting small amounts of cuttings, I find it convenient to use an inverted soda bottle from which the top has been removed.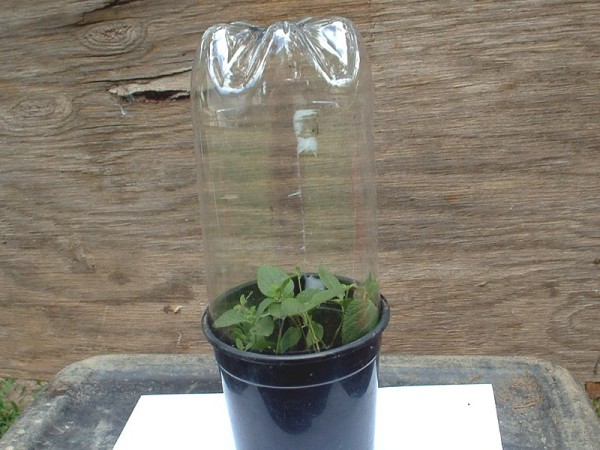 Place the pot in a place with bright or dappled light but not direct sun. Check the soil occasionally to make sure it stays moderately moist but not wet. Within 3-4 weeks, you should notice small, new growth at the tips of the cuttings. If a cutting is lifted, you should see roots. At this point, wait 2 weeks before carefully lifting the cuttings to transplant them into their permanent container.
Any of the summer months is a good time to root lantanas. I always root a few, in case I should loose my larger plants. And don't forget, in the true gardener's spirit, they are nice to give as gifts.