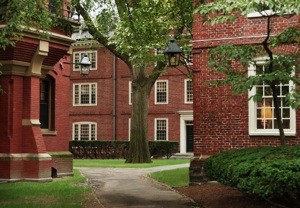 Saving Money in College
I am back in college after a bad illness at age 35, and my husband ditched me, so pickings are slim. I have a few suggestions to stretch those dollars, which are very few these days.
How to do college cheaper:

Pack your lunch, most community colleges charge a lot of money for food and drink. Buy an insulated lunch bag and use it for snacks and water. (Refill water bottle at fountains, but bleach bottles after a day or two to prevent listeria or any other bacteria!)

Books-find used online or at school book swaps. Sometimes old editions still work, the very few differences can usually be made up with in-library copies (Most schools keep some on hand).

Carpool, if your school charges for parking, try and find a buddy to drive every other week or whatever. Even short trips add up in gas, which isn't so cheap at the moment.

When at all possible, e-mail assignments or check if colleges have print allowances-most do, and ink seems to run out all the time. Also see if your ID can be loaded with money-some schools deduct from the price if it does. (My parking is cut in half, and my food is cut by 5%)

Don't lose tuition/financial aid/scholarships. If you don't get it, get a tutor, right away. Most schools offer some free tutoring, or have labs with people to help you.

Look for scholarships, most of the money never gets applied for, and it can really help. All kinds are available, and you don't need straight A's to get them, as is thought by many.

Save all of your work, because it often applies in other classes in one way or another. If you can't sell books outside your major, use them for future references. Save books on your major-they will also be great references that are scholarly, and will help you in the future.

Ask the phone company about student or low income discounts (I pay for $20/month for higher speed than my college has!). Ask all of your service providers, even the gas and electric companies may make exceptions. Too many people overpay for necessary expenses.

Check out the dollar stores for supplies, from pens to poster board. Buy rolling bags and toes at the thrift store.

Carry a small emergency kit of aspirin or Tylenol, antacid, Imodium, tissues and safety pins-the kind of things that you get gouged for in your purse or book bag. It's really expensive to buy lip balm or headache medicine in a book store.

If you are already employed and want to further your education, see if your employer will pay for your tuition. A lot of places will-and a lot of businesses offer employee scholarships.

Finally, if you get good grades, and you have down time on a non-residential campus, see if your school needs student tutors. The pay is not great, but you get paid for your spare time and not spend money killing time in the cafeteria or coffee shop.
I had to adjust to a lot less income, and these are some of the ways I was able to do it. This list applies mostly to adult students, but with economy the way it is, there are more of them. Most also apply to students of all ages. Don't get too far into debt before you get a good career, and good luck!

By Amy Crowley from Dayton, OH