Saving Money on Textbooks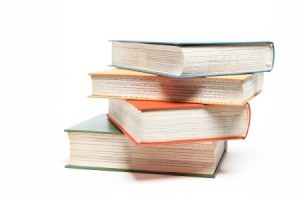 One of the worst "visible" expenses I had to deal with at college was books and supplies. If you're a freshman, you will be knocked directly on your butt at the cost of a semester's worth of "educational materials." If you're an art student, you'll have to sell body parts to get your supplies! :)
The best way to arm yourself against losing money and getting gouged is to know how the "book racket" works.
You sign up for English 101 and obtain your class book list. It has three books on it - an anthology of stories and two separate "one story" books.
You go to the student bookstore to purchase these books, which, if purchased new, will be around $80-$100.
You make it through class, and at the end of the semester you go back to the bookstore to sell back your books. The bookstore offers you $5. $2 for each of the single-story books, and $1 for your anthology.
So, why the discrepancy?
If the publisher comes out with a new edition of the book, your edition becomes worthless. So those $200 chemistry or math books will now be obsolete because the publisher added an extra sentence.
If a professor isn't going to use the book for the next semester, it becomes worthless. Some book buyback people will throw you a dollar or two to take your book (and then they'll turn around and sell it elsewhere for three times as much - or more).
So, what do you do to save cash?
BUY USED. It's okay to have used books. The bookstores won't sell anything that is falling apart. They always have a lot of used copies. Browse them until you find a nice one. I had a book that cost $65 new - I got it for $19.
DON'T LIMIT YOURSELF TO THE STUDENT BOOKSTORE. Get your booklist as soon as possible and shop around. Shop online for new and used. There are websites specifically for college book sales, returns, etc. Some books will be exclusive to your school bookstore. Most are not. Shop around your dorm, too. If it's second semester, there's a good possibility someone is taking the class you just had, and you are taking a class someone else just had. Sell books to each other, have a book swap - do what it takes to save money.
BOOK BUYBACK. You are NOT required to sell your books back to the bookstore. When you are done with the books, go to book buyback to see how much they'll offer. If you think it's good - take it; if not, don't. Sell elsewhere - garage sales, Craigslist. Whatever you do, don't let them take your books for free. I have seen students who will leave their books at the buyback because the bookstore says they won't buy them back (due to reasons stated above). Why would you pay for a book and then return it to them for free. Just because they aren't going to use it at that school doesn't mean they wouldn't box it up and ship it to another school for use. Keep your book and sell it elsewhere. Even 25 cents is more than zero from the bookstore.
And a note to art students - you will be completely gouged by the student bookstore art supply area. Shop elsewhere. Online, at the dollar store (you'd be surprised what you can find) - be creative. You don't need the $100 paint brush. Buy "hues" in oil paint rather than the actual colors. Learn how to stretch your own canvases. Become a scavenger and use unique materials to create art.
By Andrea from Oakland County, MI
Read More

Comments
7 More Solutions
Share on ThriftyFunThis page contains the following solutions. Have something to add? Please share your solution!
If you're looking for second-hand textbooks, check out second-hand book stores and library book sales (I've found brand new textbooks for as little as fifty cents at these sales). You can ask former students and teachers if they're getting rid of their old books.
Read More...
Tips and ideas for saving money on textbooks. Consider not buying the book until you've been to the first session of the class. Sometimes you find out that the professor plans to use the book very little, or not at all.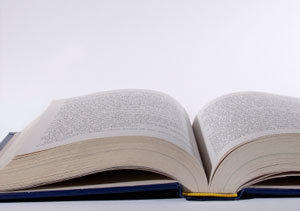 Read More...

I graduated from college not that many years ago, and picked up a few tips during my years at my university! One of the things I wished I had started doing right away was borrowing textbooks from the campus library .
. .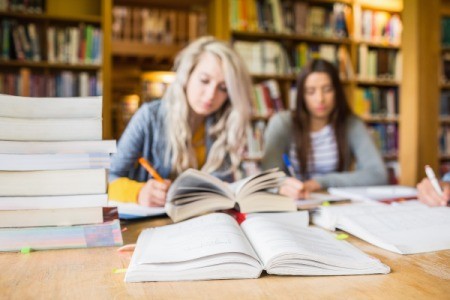 Read More...
My Son is going to college and we are on a tight budget. We found a site that has used books that are cheap.
Read More...

When going back to college after years, I discovered the college bookstore is a big rip-off. If you go online, like Amazon, amongst others, you can get brand new editions, sometimes called international versions, (same exact book, just looks different on the outside) for a fraction of the price.
Read More...

I am currently attending college and found that the teachers will usually give reading assignments from just a few chapters of the expensive textbooks; however, they are usually known ahead of time when the teacher hands out the syllabus.
Read More...
Archives
ThriftyFun is one of the longest running frugal living communities on the Internet. These are archives of older discussions.
College is expensive; that's no news to anyone.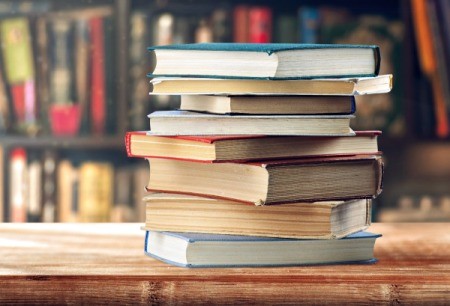 Read More...
Published by ThriftyFun.
© 1997-2022 by Cumuli, Inc. All Rights Reserved.
https://www.thriftyfun.com/Saving-Money-on-Textbooks-1.html