Saving Money on Textbooks
Solutions
Share on ThriftyFunThis guide contains the following solutions. Have something to add? Please share your solution!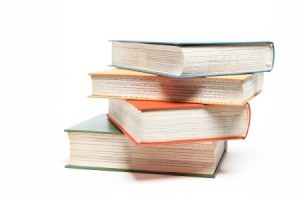 One of the worst "visible" expenses I had to deal with at college was books and supplies. If you're a freshman, you will be knocked directly on your butt at the cost of a semester's worth of "educational materials." If you're an art student, you'll have to sell body parts to get your supplies! :)
The best way to arm yourself against losing money and getting gouged is to know how the "book racket" works.
You sign up for English 101 and obtain your class book list. It has three books on it - an anthology of stories and two separate "one story" books.
You go to the student bookstore to purchase these books, which, if purchased new, will be around $80-$100.
You make it through class, and at the end of the semester you go back to the bookstore to sell back your books. The bookstore offers you $5. $2 for each of the single-story books, and $1 for your anthology.
So, why the discrepancy?
If the publisher comes out with a new edition of the book, your edition becomes worthless. So those $200 chemistry or math books will now be obsolete because the publisher added an extra sentence.
If a professor isn't going to use the book for the next semester, it becomes worthless. Some book buyback people will throw you a dollar or two to take your book (and then they'll turn around and sell it elsewhere for three times as much - or more).
So, what do you do to save cash?
BUY USED. It's okay to have used books. The bookstores won't sell anything that is falling apart. They always have a lot of used copies. Browse them until you find a nice one. I had a book that cost $65 new - I got it for $19.
DON'T LIMIT YOURSELF TO THE STUDENT BOOKSTORE. Get your booklist as soon as possible and shop around. Shop online for new and used. There are websites specifically for college book sales, returns, etc. Some books will be exclusive to your school bookstore. Most are not. Shop around your dorm, too. If it's second semester, there's a good possibility someone is taking the class you just had, and you are taking a class someone else just had. Sell books to each other, have a book swap - do what it takes to save money.
BOOK BUYBACK. You are NOT required to sell your books back to the bookstore. When you are done with the books, go to book buyback to see how much they'll offer. If you think it's good - take it; if not, don't. Sell elsewhere - garage sales, Craigslist. Whatever you do, don't let them take your books for free. I have seen students who will leave their books at the buyback because the bookstore says they won't buy them back (due to reasons stated above). Why would you pay for a book and then return it to them for free. Just because they aren't going to use it at that school doesn't mean they wouldn't box it up and ship it to another school for use. Keep your book and sell it elsewhere. Even 25 cents is more than zero from the bookstore.
And a note to art students - you will be completely gouged by the student bookstore art supply area. Shop elsewhere. Online, at the dollar store (you'd be surprised what you can find) - be creative. You don't need the $100 paint brush. Buy "hues" in oil paint rather than the actual colors. Learn how to stretch your own canvases. Become a scavenger and use unique materials to create art.
By GalFriday08 from Oakland County, MI
August 21, 2009
0

found this helpful
If you're looking for second-hand textbooks, check out second-hand book stores and library book sales (I've found brand new textbooks for as little as fifty cents at these sales). You can ask former students and teachers if they're getting rid of their old books.
If you need a bit of extra cash for books, you could also find out if the college bookstore buys back old books.
By Angela L. from Sault Ste Marie, ON
Comments
August 23, 2009
0

found this helpful
Top Comment
I retired from teaching, and now write stories for youngsters. As a teacher, I used to go to the school depository where all old books were processed and I can assure you that many books get destroyed that are new as well. Most of these book were overstock or old, but still worthy of use. I home schooled my children and found the school an excellent source. Some schools require that a teacher request the books from the depository, but that usually is not a problem, you can always find a teacher. Libraries, and even book sellers, such as the one in the picture have book barrels or tables for overstock books which is another way to get free or cheap books. My library is stocked with free books. As an author, I keep many books for my friends and neighbors to borrow. Dr Robert E McGinnis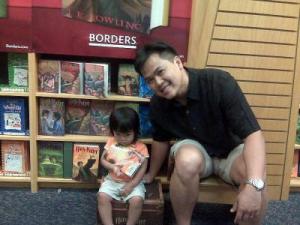 February 23, 2012
0

found this helpful
Top Comment
In one semester in college years ago, the cost for my books was over $200 and half of those books were used. I found the used ones not only to be way less expensive but more helpful as students before me had put notes from teacher lectures in the spaces on the pages saving me tons of time with my own notes. (Make sure the notes are similar to what you would have written.)
Our Psych 1 teacher was head of the Psych department for that school & told us to get our textbook where ever we could. It had to be a legitimate textbook but could be severely outdated or whatever, he didn't care. When asked "what if an old textbook has conflicting information?", he responded, "Great! Bring it up in class & we'll discuss why it was changed." We all loved that man for that!
September 7, 2007
0

found this helpful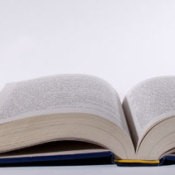 Tips and ideas for saving money on textbooks from our ThriftyFun community. Post your ideas below!
Wait and See If You Need It
Consider not buying the book until you've been to the first session of the class. Sometimes you find out that the professor plans to use the book very little, or not at all.
Share With a Friend
A friend and I bought one copy of the textbook. We had the same classes and it worked out well. When needed, we copied various pages. We split the cost, it was very cheap when we did not always use the textbook (it was not referred to that much) but we did have the book when the professor made a reference. It worked out well because we worked together on the hard projects.
By Kristi
Check The Library
For reading assignments, check it out of the library. You can buy used or borrow from an upperclassman.
By Diana
Sell Your Old Books Back
Don't forget to sell your books back at the end of the year. You can do this online, at the school bookstore or even at other bookstores. I took a whole stack of books that I figured I would never use again and sold them for hundreds of dollars. I kept a few and, 10 years later, I have never opened most of them.
By Jess
Buy Used and Search for the Best Deal
There are lots of sites online where you can buy/sell textbooks now. You can also often get deals at the school's bookstore, as students sell back their books of recent semesters. When I was at school, we also used to post our used text books for sale on the bulletin board. (Remember that editions change and it's important to get the right/newest one.) Some people managed to use the library's text books, but I have no idea how they did it, maybe by paying library fines?
By Pamphyila
Search by ISBN
If you can get the ISBN number, plug it in on Ebay and also on Amazon.com. I have saved hundreds on my daughter's college books, which are a giant rip-off, I must add.
By Susan
Buying Used
Seek to buy the used textbooks at the bookstore and go through them, looking for the ones with the least amount of underlining and 'chicken scratches'.
The used ones go first. So do your shopping early, save the receipt for returning to the store if needed. Be sure to note the dates when returns are no longer accepted.
One thing I would like to point out is that a lot of the classes are now using online labs. The new text will come bundled with the secret password for online access. You can buy this password separately, but more often than not, it's less expensive to buy the new text & pass rather than used text and buy the pass separately. For instance, my math class online access is now at something like $60 - $75 depending on whom I talk to. If you purchase the text separately, you'd have to get it pretty inexpensively, to make up for the online fee. Yet one more thing to be aware of!
By cookwie
Comments
By guest (Guest Post)
September 14, 2007
0

found this helpful
Top Comment
Buy used textbooks. My kids were able to get them through their college bookstore. Then they were able to sell them when they were finished with them. You can also try Half.com or other internet sources of used books. Be sure to get the exact same book the teacher has planned to use. A different publication date can alter the contents.
Best of luck
I graduated from college not that many years ago, and picked up a few tips during my years at my university! One of the things I wished I had started doing right away was borrowing textbooks from the campus library . . .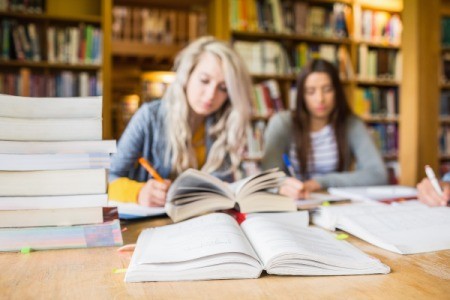 Read More...
When going back to college after years, I discovered the college bookstore is a big rip-off. If you go online, like Amazon, amongst others, you can get brand new editions, sometimes called international versions, (same exact book, just looks different on the outside) for a fraction of the price.
Read More...
March 6, 2008
0

found this helpful
My Son is going to college and we are on a tight budget. We found a site that has used books that are cheap.
Read More...
I am currently attending college and found that the teachers will usually give reading assignments from just a few chapters of the expensive textbooks; however, they are usually known ahead of time when the teacher hands out the syllabus.
Read More...
Archives
ThriftyFun is one of the longest running frugal living communities on the Internet. These are archives of older discussions.
August 27, 2009
0

found this helpful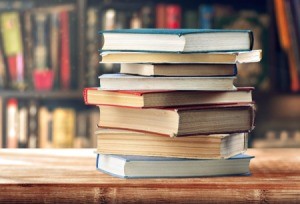 By Kelly Ann Butterbaugh
College is expensive; that's no news to anyone. While many know that scholarships, grants, and community colleges save money, what they may not know are the smaller ways to save money while they're already there. Books can be the costliest expense not covered by financial aid. With some courses totaling $200 in books, the investment for a full course load is overwhelming. How can money be saved?
Shop Around
Many colleges list the required books well in advance of the first days of class. (If they don't, e-mail the professor and ask which books he/she will be using.) Rather than wait in the long line at the bookstore, gather the ISBN numbers (found on the back of books by the barcodeevery book printed has one.) ISBN numbers identify the exact edition of the book so that you can always be sure you purchase the correct version. Start surfing the Internet for cheaper places. Such search guides such as www.textbookhound.com allow you to compare various sellers and their shipping discounts. Amazon.com also offers most texts at reasonable rates (Amazon often offers free or reduced shipping for larger orders.) but what's better is the used rate which is listed there as well. Many books that are listed under new and used are still in the shrinkwrap for almost half price. If on-line shopping isn't making you happy, then order it through your local bookseller who may charge less than the college bookstore. Stores like Barnes & Noble offer cheaper rates and order the book so that you can pick it up at the store and save on shipping.
Do I Really Need It?
Professors list required books for the course intending the students to read the books, not purchase them. See if your local library holds any of the books required for class. Bundles can be saved in literature courses this way. The major downfall is that you cannot write in your text, but that's the decision you make in buying or borrowing.

Again, check on-line. An e-book may be available for a book which will be cheaper than purchasing the hardcopy book. Jump on e-mail and ask you friends if they have the book from a previous course and borrow it from them (or buy it at half price and you're both happy.) Do some brainstorming, and e-mailing, and phoning to see if you can save a few dollars.
Tag Teaming
This method works well for friends who carry the same course load or at least two similar courses. List the books you both need. Then, divvy the list and each of you buys half of it (try to keep the costs even.) You'll need to plan ahead for the readings, but share the books as the semester rolls along. You'll each save half of your book cost, and you'll keep on top of one another to complete the readings on time.

Even though I love to surround myself with books, as a college professor I sympathize with my students' bookstore bills. If they can save a few and still complete their readings, I give them credit for their frugality in an expensive climate.
Answers:
Saving Money on College Books
Find out in advance, if possible, what you need. Then try ebay. (12/28/2006)
Saving Money on College Books
This is what I do to save money on school books:
You may not need the book for class at all. Make sure before you buy it.
Get the ISBN #'s off the books and shop around!!
After you get done with the book: SELL IT!! I usually sell mine on Amazon. (03/31/2009)


By Kiki2820
Related Content