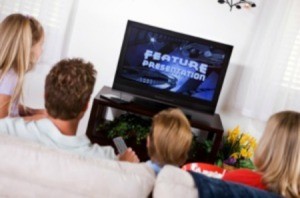 I have had a Netflix membership for several years now and I have really enjoyed it. Their system fits my lifestyle very well; no late fees, online access, etc. But the one thing that I haven't really been able to take advantage of is their streaming Instant Movies. I haven't owned a bluray (or other streaming device) so we could only watch the movies on the computer. We figured out how to attach the computer to the TV but it wasn't really worth all the hassle.
But now, anyone with a Wii that is connected to the internet can stream movies! If you have a Netflix account, just log on and request your disk.
If you haven't tried Netflix, you might consider it. I pay $8.99 a month for unlimited movies (1 at a time) and that includes unlimited streaming movies. Unlike many companies, they seem to be making their service more and more accessible. I've paid for lost disks and then found them. When I returned them, I was automatically credited. I have no complaints about their turnarounds and I have nearly always gotten any movie I wanted without a wait.
Read More Comments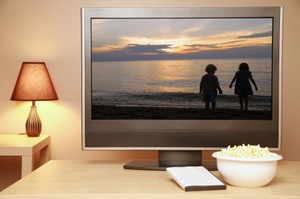 Tips for saving money on movie rentals as suggested by the ThriftyFun community.
Go To The Library
We save money on movie rentals by going to our local library and checking them out. You also get to keep them longer without worrying about late fees.
By Julie
Library DVDs
We just had some work done on our computer hard drive and had a DVD player installed. Now we plan on borrowing DVD's from our public library. You can't get any more frugal than that!
By Marjorie
Share With Friends
I have friends that borrow movies from me, as I have a very big collection. I have both VHS and DVD. All my friends have to do is ask to borrow them. The only condition is that if they are lost, damaged, or otherwise unusable that they have to buy or get another one.
I have only had it happen to one DVD which someone kept because they wanted the movie (not my friend but a roommate).
By Julie
Rent From Your Local Store
Rather than spending the money to go to the movies, our family goes to our local store and rents movies. A big savings!
By Robin
Try Redbox
Redbox at grocery stores and McDonald's is $1.00 a night on new releases.
By Liz Brooker
Redbox Is Convenient
I use Redbox, located at McDonald's and Wal-Marts. If you sign up for text messaging, they will send you a link every Monday for a FREE rental. And right now through March, they have been running a special. If you are a registered user, you can go to the site and get a FREE rental on Wednesdays through March also.
Just be sure to get them back on time so you don't have to pay. You will still have to run your debit or credit card through. But even if you don't get it back on time, it is only $1 a day to rent. Redbox is about the only way we rent movies anymore, unless my husband wants to browse for more then he will go to a brick and mortar store. I don't like to because I am too frugal.
Explore All Your Free Alternatives
Don't rent movies. Try borrowing movies from friends and family. Libraries have a good selection of movies that are OK for kids too. Our cable has "On Demand" and you can pick through lots of movies to watch and they're free. If you have cable, check into that.
By Anna
Have Neighborhood Movie Weekends
If you are close to one or two of your nearest neighbors, you could have a movie weekend. We use to do this all the time. One week, a family would rent 4-5 movies and we would watch them and walk them back and forth to each other's houses. The next week, someone else would be the renter. That way we all got to see the movies in the comfort of our own homes. Very economical too.
By Tarra
Trade With a Friend
Many movie rental places rent the movies out for two overnights or more. Why not trade movies with a friend? You both could see lots of movies that way, for very little cost.
By Sonya
Watch Movies On Your Computer
If you have broadband internet, you can watch free movies on Hulu.com. Also rent from Netflix, there are a lot of free movies, besides the paid ones you can watch instantly. Your library is a good resource, too
By Evelyn Mayer
Do you have any advice to share? Post your ideas below.
Read More Comments