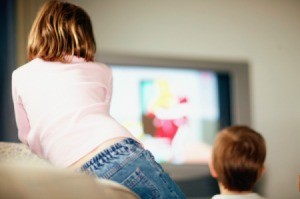 I'm helping to plan my nephew's 3rd birthday party. The theme is movies, like Meet the Robinsons and Cars. I'm stuck for an invite idea. I'd like them to be unique. Any other ideas for this theme (i.e. cake, decorations) would be helpful.
Milena
Answers

April 16, 2008
0

found this helpful
At that age, I would stick with one particular kids movie. It would be confusing to a 3 year old to have several different ones.
If you did cars, you could have a car cake, car invitations, use a race cloth checkered table cloth, serve food inside a hubcap, have cars for a party favor, and if he has a car bed use it somehow.

April 18, 2008
0

found this helpful
On my sons 2nd birthday he wanted Thomas the train, Barney, Elmo and Wiggles. So I bought a 3D cake pan of Thomas the Train and decorated it. I baked 3 small loaf pan size cakes to have as the train cars. I decorated each individual loaf pan cake, one with Wiggles, one with Elmo and one with Elmo.
It turned out very cute. I just used one of them for the invitations. I used oreo cookies as the wheels on the cakes. I found some really cute movie themed party supplies at birthdayexpress.com under everyday parties. Take a look at it. Good Luck
By crazyliblady (Guest Post)
April 19, 2008
0

found this helpful
How about asking kids who come to the party to come dressed as characters from the movie? That would give the party a fun, costume-party feel to it and it would be more interesting than a regular birthday party.

April 25, 2008
0

found this helpful
If your nephew likes the movie "barnyard" it would be an easy and inexpensive theme to follow... simple construction paper decorations would even work... ex: in the main party room or play area make a construction paper fence maybe a barn for the background... hang some cut out clouds etc. find images of the characters on the web (use google images; barnyard) and cut them out to add to the fence. the cake could be simple barn made from one square cake and a second square cake cut diagonally and rotated above the square to form the roof...
games could be very easy as well... perhaps have the children find "eggs" with goodies in them from the hens in the movie (very easy since most three year olds are familiar with this from easter). The invitations could also be as simple as printing a picture of a barn similar to the one in the movie on card stock, cutting it out, and then pasting the printed invite content on the back... you could even ask guests to dress up like farmers. Healthy vegetable snacks etc. would fit right into this theme as well.
Answer

this Question