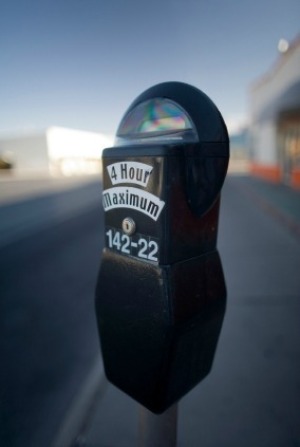 I live in Los Angeles county where automobiles are simply part of the culture. Los Angeles is expansive, a sprawling metropolis, and owning a car is essential and as common as owning a hair brush. There are many challenges to driving in L.A., including bumper to bumper traffic, navigating the city, one-way streets, gas prices (one of the highest in the country), road rage and most frustrating of all parking.
If you are fortunate enough to find a sacred parking space, you are probably paying a king's ransom. Most average no frill restaurants in L.A. offers valet parking in their parking lot. This is where I draw the line. If I am going to patronize your business, I feel I should expect to be offered free parking. I am happy to park my own car, but this is not the case in L.A. where you must pay to park.
I do enjoy eating out, but do not want to pay between $5.00 and $7.50 to park, therefore I find parking maybe a block or 2 away and just walk to my destination. It is good exercise after a heavy meal and that is money saved for another meal out or something else. Added up in a year, on an average I eat out twice a week, I have saved between $480.00 and $720.00 per year by not paying valet and parking lot costs.
By Cathy Heller from California
Read More

Comments