Not good at predicting how far to drive into the garage to park? Fear no more. This easy tip will help you get the perfect parking every time.
First, you will need to park your car in the position you would like it to be. For me, when I drive in and the ball hits my windshield - I could stop. Or, if I drive in slightly over that is fine too.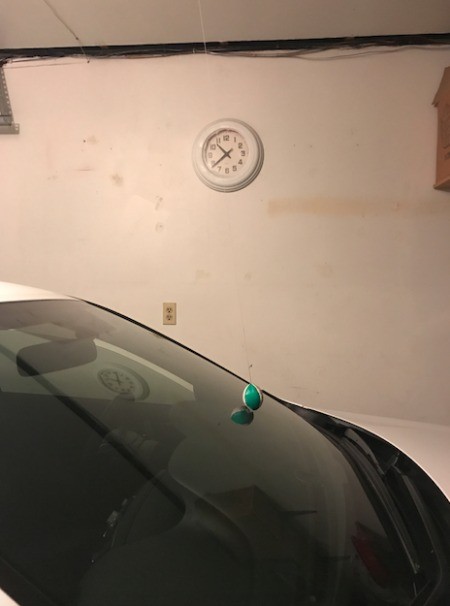 Now, all you need is a beanie ball or some sort of ball that has weight to it (a tennis ball will work too), strong durable string, thread and a hook.
Thread the sturdy string into the ball a couple times and knot. Then hang the ball from the string to the hook (hook will be screwed into the wall on top) in the position that will work for your cars parking.
It is a no brainer pulling into the garage. This is extremely helpful if you need a certain clearance to open your trunk, if you have a longer car and want to make sure you can close your garage without having to get out overtime to double check, and so forth.