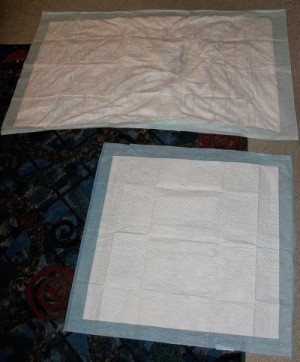 Most everyone I know owns a pet. They can be expensive but I try to cut corners and save where I can. There is nothing like the unconditional love of an animal. I rescued my dog on what was, to be her last day. The Humane Society can only keep dogs a certain length of time, and Daisy's time was up.
They had brought her and several other dogs, whose time was up also, to the Pet Depot store in a busy shopping center to give them one last chance to be seen and hopefully adopted. You just had to pay a fee that covered the cost of the shots and having the animal spayed or neutered.
The dog I adopted, Daisy, was the only dog left when I got to the store and she looked terrified. They explained that she most likely had come from an abusive home and was a little older than the other dogs that had been adopted. Most people wanted puppies, and she was at least a year or two old. She was house trained and that was a plus, and I just couldn't stand the thoughts of leaving her to be carted off and put to sleep. She was a pretty dog and so sweet and gentle. She was also so scared that I had to actually crawl into the big cage to finally get her to come to me.
Normally she comes to me and gives me the look that I know means that she needs to go outside. But there are times when having a pad down (sickness, having to be gone for longer than you expect) for her really comes in handy. I learned pretty quick that buying puppy pads was expensive and some brands were flimsy and just didn't cut it. I started shopping around and asking questions and I learned a very important lesson. Don't buy puppy pads. If you want to save money plus buy a better pad, go to adult diaper section. Buy the pads that you can lay on the bed for a person that can't get up and down.
I generally buy mine at the Dollar General store and get the store brand. You save so much, because you get double what you would get buying the puppy pads. The bed pads are much more absorbent and larger then the puppy pads, making them more cost efficient. In the picture I have posted you can see the size difference, what you can't see is that the material of the puppy pad on a scale of 1 to 10 is a 3 and the other is a 10. I hope this provides someone with some info that is helpful.
By Melissa from Cullman, AL
Read More

Comments

If you are house training a puppy, piddle pads are a great tool to help speed to process. Sometimes you can find the best deals online.
These pup training pads are large, absorbent, and only $.50 each.
Read More...