For over a year I have tried selling an encyclopedia set that is in pristine condition on Craigslist. I have even seen ads where people are giving away their encyclopedias for FREE. Due to the internet there is nothing that you can't find that isn't in the encyclopedia except the photos. However, they like other books, seem to be a thing of the past. It really is a shame.
Unfortunately I have to downsize and one of the things I have to part with are my books, so the encyclopedias seem to be hanging around without any responses to purchase them. I will probably end up donating them if I can find someone who wants them. I guess the only value of encyclopedia is the sentimental value one has for them. I myself think it is a beautiful sight to see books lining a bookshelf.
By carol from Beverly, MA
Comments
April 7, 2012
0

found this helpful
Top Comment
Almost every day someone asks the value of a set of encyclopedias. Every day the answer is nothing. There is a reason for this. Information in a set of encyclopedias is almost instantly outdated. Names of countries change.
Statistics change. World leaders change and it is likely that whatever information you are looking for might not be accurate. Also they take up a lot of room. Encyclopedias can now be bought in sets of CDs that can be updated with very little cost. It is a pity that there is no use for them.
April 7, 2012
0

found this helpful
Top Comment
I already intered a suggestion as to saving the pictures in these books. Some of them are of places as they were years ago or of places that no longer exist. They can be used for art projects. Someone suggested hollowing several of them out to keep valuables in. No one is going to steal these books.
I also thought that if you have friends or family members who appreciate a good joke you could give them wrapped version of the book with has their initial in it then when they open it there could be a nice gift inside or an envelope of money.
April 7, 2012
0

found this helpful
Top Comment
I took my 1955 World Book encyclopedia set to Half Price Books in the Dallas area. They buy books but said all they could do for me was to recycle them.
September 22, 2012
0

found this helpful
Top Comment
If you're having trouble finding a home for your set, call up your local theater company. Mine was more than happy to take one of my old encyclopedia sets to use as stage decoration, and they sent me a thank you letter that I could use for filing the donation as a tax deduction.
April 25, 2016
0

found this helpful
Top Comment
I am donating mine to the local public library. I get a tax deduction and the library can sell them to raise money to help the library. Win/Win.
September 25, 2011
0

found this helpful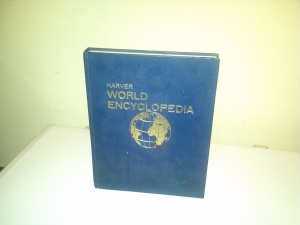 I have had this book for a long time and need to know how I can sell them. Thanks.
By JoAnn B.
Answers
September 26, 2011
0

found this helpful
Unfortunately, most encyclopedia sets have very little monetary value. (Our library's annual book sale won't even take them, because they don't sell.) If you have a full set, you might do better to donate them to a school or youth program, and take the tax deduction.
September 27, 2011
0

found this helpful
Most schools are not interested in old encyclopedias either. In my school, we toss out the old sets. Or try to use them for crafts or something.
Answer

this Question

...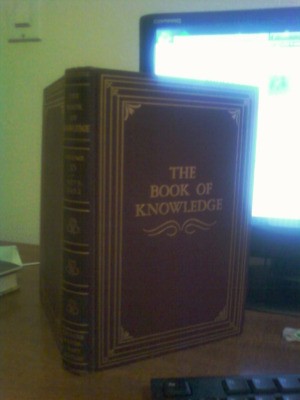 I am trying to sell my complete set of The Book of Knowledge, 1957, children's encyclopedia. It is the deluxe Mastercraft edition. Any advice?
By brickcity from Syracuse, NY
Answers
September 5, 2013
0

found this helpful
Do you still have this item? I'll pay you $50 for it shipped.
Answer

this Question

...