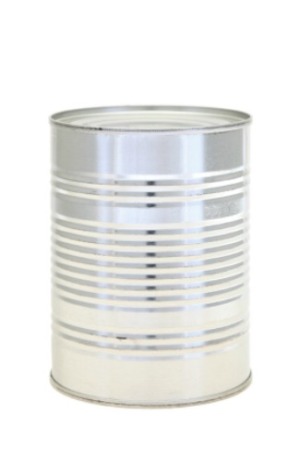 Can you tell me if a can of sweet and sour is any good after you have had it still in the can, unopened for 6 years?
By Tim Schuler from Centreville, MI

Answers

September 5, 2010
0

found this helpful
Somewhere on the can is a date stamp that will give you this information. Use the product before this expiration date. Or you can call the manufacturer and read the date stamp numbers to them and they will give you the needed information.

September 8, 2010
0

found this helpful
My ex-husband once opened a can of K-ration labled 'Beef' from WWII. It looked good and smelled good so he ate it, like most men would. That was over 40 years ago and the SOB still lives.

cettina
Bronze Request Medal for All Time! 64 Requests
September 8, 2010
0

found this helpful
Only one way to find out, open it!

September 8, 2010
0

found this helpful
Go to www.stilltasty.com/
Click on Expiration Dates: Should You Pay Attention?
Answer

this Question

I'm on an extremely tight income for food and trying new ways to stay within my food budget. I was wondering if eating expired canned food is actually safe. I read somewhere you can still eat it, as long as it's not over a year old. What do you guys know about this?
By Kristal
Answers

Joan
Bronze Feedback Medal for All Time! 186 Feedbacks
April 9, 2012
0

found this helpful
I use canned food past the expiration date, as long as the can doesn't show any signs of damage, like bulges, or the contents oozing out. What I do when I buy canned goods is take a black permanent marker and mark the month of purchase on the top, then rotate the cans.
Take into consideration that I am 72 years old and grew up back when not hardly anything was refrigerated, unless you were rich enough to have a refrigerator. I can remember my grandmother having an ice box out in her back porch and in the summer the ice man would deliver a large block of ice every so often.
I was nine when my family got a refrigerator because I had a baby sister and we needed a way to keep her formula cold. We even used eggs that weren't refrigerated until we had the fridge. Believe me we didn't run out to the hen house every time we needed a couple eggs. I really think you will be OK as long as the cans look OK, a small dent isn't bad, it is the bulging that makes it really dangerous. Then mark the month purchased on the lid each time you buy canned goods.

April 10, 2012
0

found this helpful
What RedHatterB wrote is spot-on. The only thing I could add is to check the interior seam of the can to be sure you don't see any corrosion or other indication of splitting. Another sign of a problem would be odor of course, and cloudy liquid in the can-unless it's potatoes, the liquid in that can look cloudy.
Remember, 'if in doubt, throw it out' to be on the safe side.

April 4, 2013
0

found this helpful
I contacted the Allen canning company some years back regarding this subject. I found out that if the can shows no signs of a problem, the contents will be safe to eat. Depending how long past the "best by" date, you may not want to eat it though as flavor may not be as good. My husband mentioned that while he served during the Viet Nam war, they were given canned rations from WW II to eat and they were still good, probably didn't taste the best though.
So, although it is better to eat canned goods by the best by date, if the can is perfectly fine, should be safe to eat if it is past that date. Just keep in mind that the contents may not taste as good as if you'd eaten sooner! You could also contact the manufacturer of the canned good to see what they say. If I open a can of green beans that went past the date, I look over the can, I smell them and then eat one and if all is fine, we use. I don't use canned goods years after though but have used 6 months to a year past with no ill effects. I try not to buy too much and to rotate the cans but still every now and then, one gets past me!
Answer

this Question