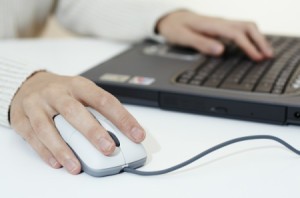 Many companies are now creating programs in which products contain codes that you enter on their website and collect reward points. You many have wondered if it's worth the time and effort to join these programs. As a teacher who strives to get the most for her hard-earned money, I wanted to share my experiences to help you decide for yourself.
Collecting codes and entering them on the company's website takes time, so ask yourself if the reward is worth the effort. The products from these companies will have codes printed inside the package. You many have to tear open the box to find the code. If you regularly purchase a particular brand and the offers are to your liking, then consider joining.
The first program I joined was the Lean Cuisine Delicious Rewards program. They have a nice assortment of food-related items in their catalog as well as gift cards and sweepstakes. I've also received several free lunch totes that are of excellent quality. Shipping is included as well. (https://deliciousrewards.leancuisine.com)
Two other reward programs I've had a positive experience with are Coca-cola and Kellogg's. Through Coke rewards, I have redeemed points for a subscription to the Pogo game website and for Shutterfly products. I recently received a free Shutterfly photo album just for entering codes and have gotten other freebies as well. Since I regularly purchase Diet Coke products it made sense for me to join. But keep a magnifying glass handy to read the tiny codes inside the caps! (www.mycokerewards.com)
The Kellogg's reward program is relatively new and I was reluctant to join yet another. Then I started seeing lots of free offers on the Special K boxes, which enticed me to enroll and I'm happy I did. I've earned two subscriptions to Shape magazine (gave the second one to my sister), six bottles of Opi nail polish, and numerous high-value coupons. There has been no cost for shipping on any of the items I've redeemed. (www.kelloggsfamilyrewards.com)
Getting something for free is always nice, so considering enrolling in the rewards program for the companies you buy from regularly. Start collecting those codes today!