My friend has an enormous amount of spiders in her basement. It's gotten to the point where there are numerous spiders crawling on the walls and floors. She needs something that will not only be safe around kids and pets, but will also kill spiders on contact and not screw up the paint job on the walls. Got any ideas?
Manuel


Answers:
Spiders In My House
In my critter ridder book it says to stuff (cut up) hosiery with cedar chips/shavings and set or hang these where spiders exist. (04/03/2007)

By Heather
Spiders In My House
I've been told that if you place conkers (horse chestnuts) in each corner of your room the odor or chemical that is given off acts as a repellent to spiders, although I've not needed to try it myself. (04/03/2007)

By Glyn Jones
Spiders In My House
I use canned flea bombs to eradicate and deter all creepy crawlies. You need to vacate your house for 3 hours while the aerosol does its job and settles. This works for a very long time for me here in Australia, no fleas, no silver fish, no spiders, no ants. (04/03/2007)

By Julie - Australia
Spiders In My House
We bought a spray from, I believe, Lowes called Bayer. It kills all kinds of bugs including spiders. We bought it cause we had a problem with "rolly polly" or potato bugs in our basement level. It also cut down on our spider population. This spray really works. I think you use it every 9 months. Check it out.
Linda (04/03/2007)

Spiders In My House
I have never tried this, but I heard that lemon Pledge is good to keep spider out. (04/05/2007)

By Elva
Spiders In My House
A lot of times if you contact your local extension department (is what ours is called) they have info on such things, or maybe try your local city garage. That's where we can pick up a sewer safe blue rocks that are supposed to kill roots that get in there. If not try your Chamber of Commerce or your municipal building and they can help you find who to call.

We have this:tinyurl.com
Something to be on the aware of; a friend of mine had them (brown recluse) in a house he rented in Missouri and at night they got in his shoes and bit him in between his toes.
How awful. (04/07/2007)


Spiders In My House
The best way to keep critter out of your house is to inspect windows for cracks, check all your screens and replace if necessary, and inspect your baseboards. We recently bought a 100+ year old house with moderately warped floors. I was always finding those huge wolf spiders in the house (shiver). Turns out they were coming up from the basement through the gap between the floor and baseboard. Adding simple baseboard molding called a "shoe" to the bottom of the baseboards was all that was needed to rid the house of them. (04/07/2007)
Spiders In My House
I have a cockatoo and cannot spray much of anything in house, but slivers of soap on window sills and areas you may see spiders do the trick. Don't know why, but it gets rid of them. After checking doors and windows be sure your drains are closed off too. Good luck. (04/12/2007)

By Janene
Spiders In My House
I live in Tampa, FL. I have a I have black widows that live on my porch which was told to me by my cable guy. Ever since then I have used my pressure washer to wash away webs, spiders, and creepy crawlies all around the outside of my house. I have not spiders as often as before. (09/23/2007)

By Tanvir
Spiders In My House
I just found a nasty looking fat garden spider on my porch. I decided I wanted to nip this in the bud before it gets worse. One thing I have not heard anyone mention, praying mantis. You can order their eggs online for maybe $20 and that 1 egg case will produce about 100+ babies. Mantis love spiders, for dinner.
They are pretty cool, and I hate bugs, but I have come to respect the mantis and live happily with it. I am deathly afraid of spiders though, so me and the mantis are BFF.

Also, try lemon Pledge, seems to repel spiders (10/19/2007)

By spider killer

Spiders In My House
I'd consult with a professional exterminator. (03/02/2008)

Spiders In My House
I had a problem with spiders too. I live in an old house and they would always get in. So I followed them to find out how they got in. They were coming up the drain in the bathtub, so I block that off now at night. Also, tape around all your doors where there are cracks to keep them out. I also wash the front of my house with the hose quite often to get them out of the shutters and eaves. I don't have a very big problem now. (03/02/2008)
By Lara
Spiders In My House
This is the wrong time of year for this tip, and an old wives' tale as well, but I'll put it out for what it's worth. It is said that hedge apples (osage oranges because they look like green oranges and are plentiful in Missouri) should be kept in the corners to keep out bugs and spiders. My mom and I pick them up for that purpose from time to time. I would put something under them in case they rot, but they keep for a really long time. I haven't tried this in my own house, but I think my mother does and she's a pretty smart cookie. (03/03/2008)

By Kathy
Spiders In My House
That's so funny that I saw this tonight. Today I purchased for my friend some Chestnut Oil on eBay.
My friend lives in Spain and they seem to have jumping spiders there the size of plates.
My friend was advised to put chestnuts in areas of her house which she did to great effect. Now the season is ending for them I recommended to her to get some oil. That way she can put drops on cotton wool balls in areas in the house and on window sills and she could also mix a few drops in a pump spray bottle with some vodka (capful or two to act as preservative) and fill the rest with water and spray on the outsides of the windows. Spiders hate the smell of chestnuts.
I hope this helps you. All good luck,

Monique Somerset, UK (03/03/2008)

By Monique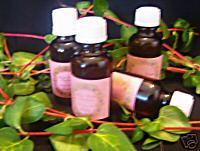 Spiders In My House
There's a terrific website called:
doyourownpestcontrol
I order a product that is safe enough to use in the restaurant. Talstar. I bought a hosesprayer (used for weeds) and spray my house and 2 acres once a month. I may see approximately 1/2 dz. spiders in the summer and none in the winter. I live in the desert where critters roam free, just not on my turf. (03/04/2008)

By Laurie
Spiders In My House
Hedge apples did not work for us at all. Good luck. (03/04/2008)

By Lisa from Lena, WI
Spiders In My House
Use a bomb. These are very effective. I have set off several bombs in my basement to get rid of yellow jackets, spiders, and crickets. We have two bedrooms in the basement. (03/10/2008)

By Mary
Spiders In My House
My answer to this dilemma will most likely not be very popular. Barring the species which bite and cause harm to humans, black widow, brown recluse, etc, spiders are actually extremely beneficial. Of course I might not want an entire basement full of them, but in my home a reasonable amount living peacefully in the corners of my walls are very welcome guests. Wolf spiders, literally take a half hour to actually break through our skin to bite a human, even if they try.

One has to decide, especially here in Iowa during the summer, which evil one likes better, the mosquito that carry parasites and disease, or the "pet" spiders living peacefully in their corner web, stealthily eating those nasty mosquitoes. (03/28/2008)

Spiders In My House
I live in the basement of my cousin's rental house. It was vacated for 2 years, which explained the insane bug situation when we moved in last September. There were an abundance of spiders especially, mostly because that is their mating time. All kinds of sizes shapes and colors. I hate spiders.The generic spray from the store wasn't working much and mostly a kill on contact deal, not a preventive measure. As much as I'd rather see none at all a drastic decrease is suitable as well.

I read chestnuts or the oil works, they hate the smell. Also, and so far this has worked, camphor. I placed on my windowsills and in corners. I made sachets of dead eucalyptus leaves, found at Earth Lore (a candle/incense shop), as well as lavender and citronella oils. Spiders hate the smell of all three of these, and since they taste with their legs, they also hate the taste of anything citrus. So needless to say, I wiped down and sprayed my walls and corners with a mixture of Pine Sol orange, natural citronella, and artificial lavender oils. Also, dust. Clean cobwebs, dust, and vacuum. Keep the house generally clean and it should cut back.

Good luck. It's rough. (05/04/2008)

By Ang in MI
Spiders In My House
Also, borax. I lightly sprinkled it behind, under, and around furniture. You can barely see it on the carpet, but where it's hidden I loaded up so it would really be effective, like under the bed, under cushions, and it my closet.

I bought one of those plug in devices, and maybe I'm using it wrong, or the plug was broke or something, but this did not work at all. Don't waste your money. The spiders probably liked it, they were always by it and some right on top. Lame.
(05/04/2008)

By Ang, MI
Spiders In My House
Get chickens. (05/09/2008)

By Rhonda
Spiders In My House
I have read all the replies. This was not mentioned, at Walmart or Kmart in the garden department there is a product called Home Defense, it is used inside and out by spraying. It is easy to use and is safe around children and pets. I highly recommend, good for all bugs, read the label, have a great summer everyone. (06/02/2008)

By Mary Lou
Spiders In My House
I know that spiders anatomies are very different than ours and other bugs. Check it out. They actually breath in through a book lung where the air flows over the opening on the underside of their abdomen. I think that is why they don't like to be where something has been sprayed. It can be cleaners or just a really strong smell. http://www.chm.bris.ac.uk/motm/spider/page2.htm
(07/26/2008)

By Amie
Spiders In My House
I know that everybody wants "natural" things to work with, but sometimes we need to pull out all the stops and go for blood. I cannot abide bugs in my home and spiders drive me insane (or more insane my husband would say). There is a fogger made by VetKem that you purchase at the vet office (don't think you can get it anywhere else) that I think it kills spiders. I know it kills fleas and flea eggs. Not natural by any means, but maybe it would work for those of you who will do almost anything to be rid of spiders. (07/29/2008)

By Judi
Spiders In My House
Get a cat, they will eat the spiders. All the cats I've ever had ate them, even big ones. (10/05/2008)

By Holly
Spiders In My House
A great solution to the spider problem is, Talstar P. It is available at several different places on the net, for "do it yourself" pest control. You mix it with water and Joy dish detergent, yes, Joy, not Dawn. And spray it around. It should eliminate the population quite a bit. It appears effective for about 3 months. (01/02/2009)

By Michael
Spiders In My House
I have religiously been searching online for the past 2 weeks for any information on getting rid of spiders. I had to go twice to the hospital for spider bites, which got infected within 24hrs. What kind of spider it is? I have no clue, Dr. couldn't tell me. While recovering from the first set of bites I was bitten again, so I am still trying to recover. I am using antibiotics, Benedryl, and hydrocortisone cream. Honestly, I feel like crap. Anyway, I wrote down things I will need and what I will have to do to try and eliminate this problem, perhaps someone else can also use the info.

First thing, you are going to want to search around your home, corners, cracks, spaces, under kitchen cabinets, etc. anywhere that spiders could dwell. I have gotten bitten while sleeping and found spider webs under my headboard. Before you search you must be covered from head to toe, pull socks over your pants, wear protective gloves, etc. You don't want anything jumping or crawling on you. Once you find them, use your vacuum and suck up any webs or spiders eggs you will find. And make sure once done, you empty out your vacuum and toss out right away, since the vacuum won't kill them, just contain them.

Now the second thing you should do is caulk or fill any holes, cracks, etc. you find in your home. Try to keep things clean in your home, they like cardboard boxes, etc. So if you have any in your home for storage purposes, it would be better to get the plastic bins. In the areas that are prone to spiders, which would also be the areas you spotted webs, try putting camphor tablets. You don't have to use the whole tablet, you can break it down. By window sills you can actually take one tablet place in a small glass of water and leave it there.

What I also found online, I saw someone else mentioning; buy spearmint, peppermint, or eucalyptus essential oil, put a couple of drops in a spray bottle with water and spray in the "spider prone areas". Remember to also check your ceilings. This recipe I believe needs to be sprayed once a day in the areas. You can use camphor, but I am not sure how safe that is, so please check first if you have children or pets. I have 3 cats so I will be doing some more research.
OK, I guess that is it on what I found, I also want to thank the person below that mentioned the lemon Pledge, I will also write that one down and try it. Pray for me something works. Hugs. (10/08/2009)

By melinda