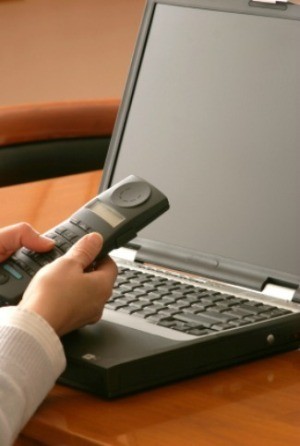 I was wondering if you knew of a home based business that is legit. I do not want to put my money in a bad investment but I really want something that I can do that I can spend more time with my son.
Thank you!
Barbara from Louisville, KY
Answers
By Kimberly (Guest Post)
December 7, 2005
0

found this helpful
If you are interested in MLM send me an email. smithkimber97 @ aol.com
December 7, 2005
0

found this helpful
I have a couple of homebased businesses that I do. www.katscoffees.com www.suityourselfgiftware.com/thisandthat
www.stuffafriend.com/shop.php?emily2
Take a look, let me know if you have any questions.
December 7, 2005
0

found this helpful
Barbara,
I know you'll get a lot of nice replies, so take your time looking them over to determine what would work for you.
The business I have from home is with Watkins (known for their vanilla, pepper, cinnamon, other spices and extracts, dessert mixes, salves, liniments, household cleaners, etc.) When I was a child growing up my mother and grandmother purchased products from the "Watkins Man", the door-to-door Watkins salesman that would come by. Consequently, when I was looking online for something to do from home and came across Watkins, I knew it would be a good fit for me. The Watkins Company has been in business since 1868, and they have a wonderful reputation for quality and integrity.
If you would like to read about this particular home business, please feel free to visit my web site at htt://www.mo3bk.com. If you would like me to mail you a catalog or other information, I'd be happy to do that.
I'm glad you're wanting to spend more time with your son; I think that's great!
Trudy Powell
Independent Watkins Assoc. #357561
http://www.mo3bk.com (to read about business)
trudypowell@sbcglobal.net (to request catalog)
December 8, 2005
0

found this helpful
Take a look at www.nikken.com and/or www.carolriddick.com. If your are interested please email me at harvey4jesus@yahoo.com
By Debbie Empey (Guest Post)
December 15, 2005
0

found this helpful
Hi there
I have to tell you that I love the company I am involved with and it involves getting healthy..staying healthy and helping other people get healthy. It has been life altering for me and thousands of others. Send me an e-mail at debempey@mts.net and I will explain more....you will not regret checking this out....Debbie
September 8, 2007
0

found this helpful
Hi Barbara,
I do a couple of hoem based businesses. I am a Grandmother living in Naples, Fl., originally from Ky.
Here are my websites to see if you have an interest:
www.mymonavie.com/loisgrider
www.brooksdaleteam.com/loisgrider
By shahla (Guest Post)
December 9, 2007
0

found this helpful
I am also looking for a home business and I am also from Louisville Kentucky.
By Leatrese (Guest Post)
August 5, 2008
0

found this helpful
Barbara & Shahla, I have a wonderful home-based business. I've been a Mary Kay Beauty Consultant for 5 years. It is a very reputable company with products in skin care, body care & of course glamor. It's a great opportunity to work out of your home and maintain social interaction. . Contact me directly if you have any questions leatrese AT marykay.com
March 13, 2010
0

found this helpful
Here is an awesome review page on the different tried and proven ways you can earn money online at home, check it out at www.1affiliatereview.net. If you have any questions feel free to contact me from the contact page. Good luck on your journey!
Answer

this Question
I am thinking of starting a home business and would like some ideas. I make homemade candy, cookies, and I make baskets. I'm just trying to find that niche but can't seem to do it. I have a lot of wine bottles I am also saving as someone gave me one that was made into a light and I thought it clever and thought maybe that was an idea. So I just want a little help. Please and thank you.
By craftymama from Cleveland, OH
Answers
June 2, 2011
0

found this helpful
If you start a home based food business, contact the state because I think most places that do food prep have to have health inspections and meet certain qualifications. Also if your state has a sales tax you will need a sales tax license. If you have a home based business, if you plan on people coming to your home to place orders and pick things up, you have to make sure there is enough parking spaces that they won't be blocking neighbors, or traffic.
June 3, 2011
0

found this helpful
Selling food could be financially very costly because of neccessary permits and health code rules. I love your idea for basket making and wine hurricane lamps are awesome! I've made those before to give as gifts. You can sell your wares at craft shows and flea markets and even sell them on consignment at specialty stores. Good luck in your new venture :-)
Answer

this Question
Can anybody out there tell me how to start a mail order or catalogue shopping company simular to ABC distributing, and how to go about creating my own catalogue?
Janice From Washington
Answers
December 24, 2005
0

found this helpful
My friend saw this site on the internet and tried it, he said he made several thousand dollars and he has only been in business a month. It takes marketing he said, but if you have the time to market the product comes with a course on how to establish effective marketing for free. I think I may start it, tell me what you guys think, does it seem like something that would work, here is the site:
http://www.moneyinreports.com
Answer

this Question
I want to start a popcorn, ice cream, milkshake, cakepops, candy floss, sobo drink, and hotdogs business here in Nigeria, and market it to schools. I also want to rent bouncy castles and mascots. I don't know what name to give it. I need to know how to market it to make it look interesting, and also how to write a good proposal to the schools. In short I don't know how to go about it, but I wish to start.
By Wura.F
Answer

this Question