I had a partially used can of paint, that I took to Lowe's to be re-shaken. This caused the dried paint inside the can to be mixed back into the paint.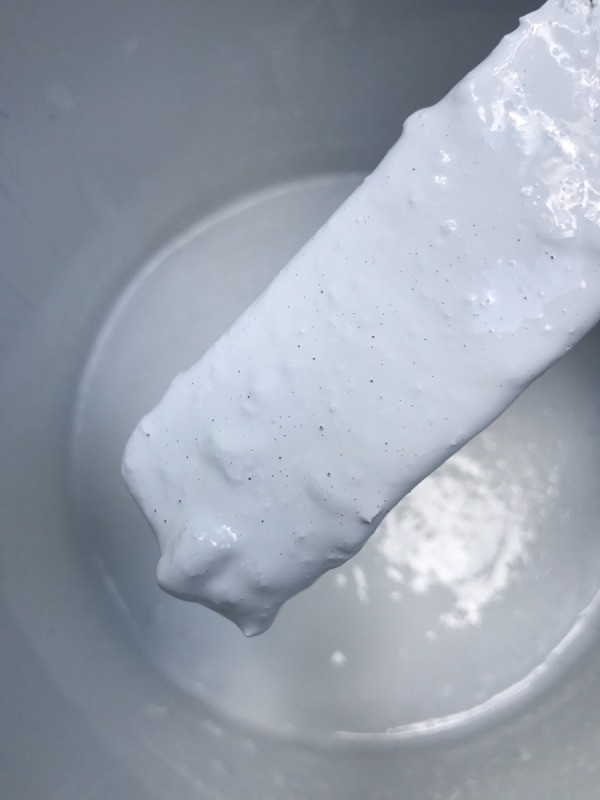 To remove the chunks, I purchased a paint screening bag and an empty paint bucket. It's super easy to use, but it's a fairly slow process.
You simply place the bag over the top of the empty paint bucket and slowly pour the paint in. Allow most of the paint to seep through the mesh before adding more. Otherwise, it will get too heavy and will slip off of the bucket edges. Towards the end, you can gently squeeze the bag (with a gloved hand) to get the last of the paint to go through the screen.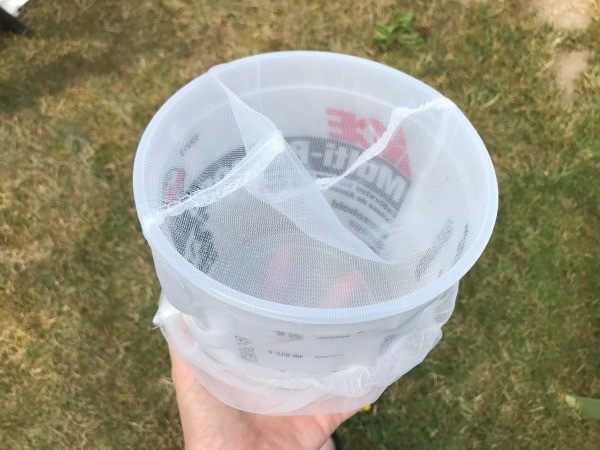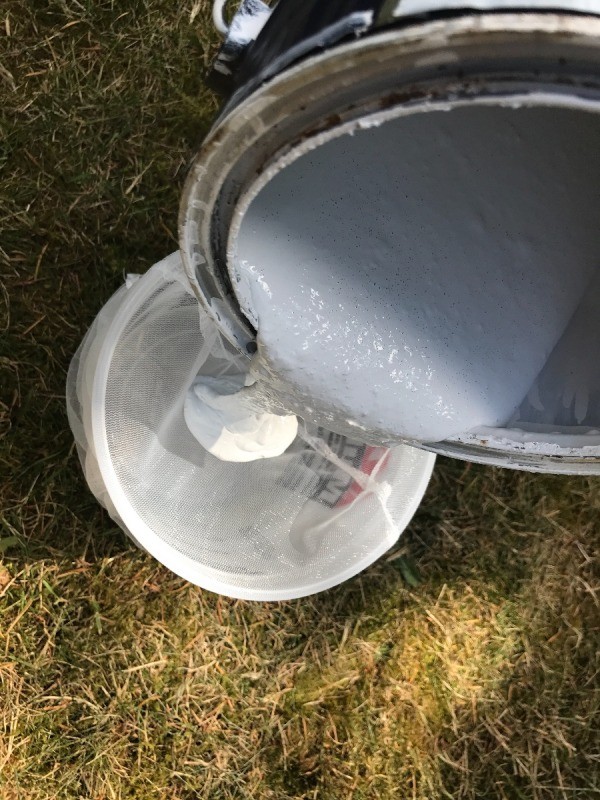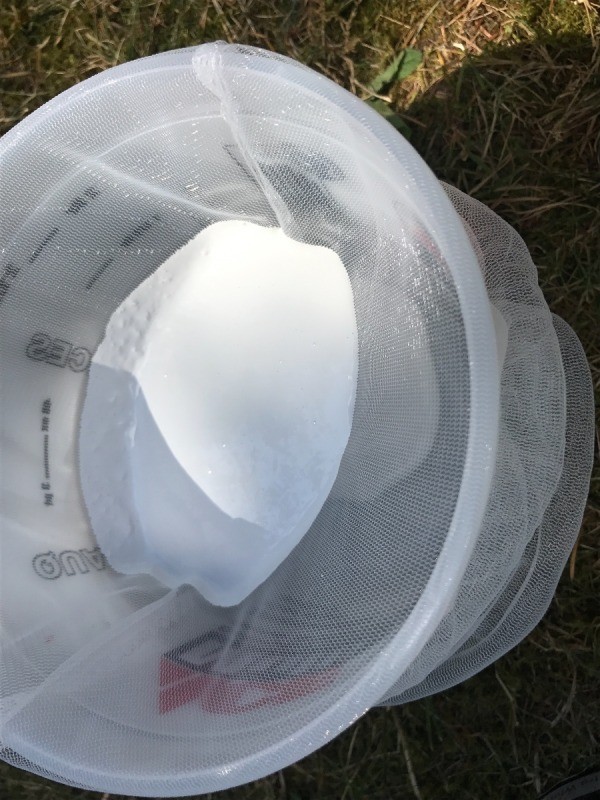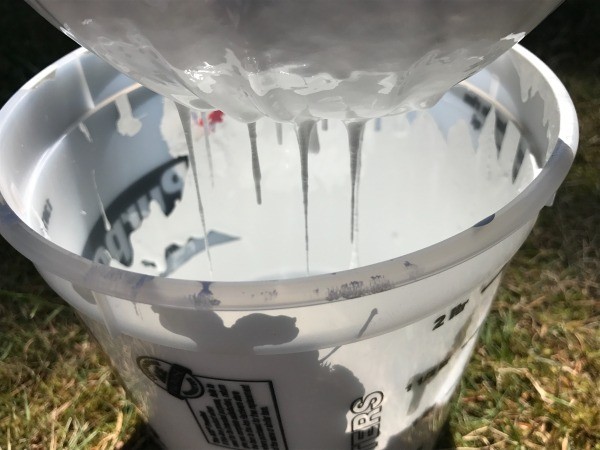 Now you have chunk-free paint for your project!