Stretching Clothing

How can I stretch the waist of a dress?
Answers

attosa
Diamond Post Medal for All Time! 1,246 Posts
May 14, 2018
0

found this helpful
Best Answer
How much do you have to stretch it? You can press a hot iron against the elastic while stretched to keep it stretched

wordswork
Bronze Feedback Medal for All Time! 170 Feedbacks
May 17, 2018
0

found this helpful
Best Answer
Do tell us more about the dress, please? Is it a shirtwaist (with a seam at the waist itself) or is it long panels sewn together? One way to give yourself a bit more room is to undo the seams and re-sew closer to the outer edge. This can be a fairly complex project if your dress is a shirtwaist style: do-able, but not simple (considering all the pieces).

May 18, 2018
0

found this helpful
Best Answer
This question is difficult to answer because no description of the dress is stated. Better answers would need the type of material, buttons involved at waist (?), elastic, increase (inches) needed, additional material in seams?
If buttons are involved then maybe a button extender would do the trick (especially if a belt is worn).
1.) Stretch the dampened waist over a hanger. Find a wooden hanger thats at least larger than half your waistbands size. Pull the waistband over both ends of the hanger.
Make sure the waist is stretched tightly across the hanger. If it isnt, youll need to find a larger hanger to use. Keep the pants on the hanger until theyre thoroughly dry. Repeat if necessary.
There are commercial waistband stretchers available but they are pricey.
Here is a link to some suggestions that may help with different materials.
Maybe something like this would work:
Wear the dress if possible (if there are buttons or a zipper or elastic) and wet the waistline. Keep tugging at the waist as you wear the dress but keep it damp/wet and only pull gently so as not to break threads. Wear it until dry and repeat if it seems to help.
Another suggestion would be to turn dress inside out and slip the bottom of the skirt over an ironing board and pull waist as far up the board as possible.
You can then wet the waist or take your steam iron (hottest setting possible for your material) and stream the steam until the waist is wet - place iron on waist and hold while tugging gently at the waist; remove iron and then try to pull the waist higher on the ironing board.
Keep turning the waist on the board so that you steam dry all parts of the waist.
This may be slow but keep trying to move the waist higher on the board so that it drys at the larger size.
Do this around the entire length of the waistband as the goal is to iron the waistband until dry at the largest size possible.
If none of the suggestions given provide the inches you need, then you have to try using a seamstress to enlarge/extend the material at the seams.

Hello
Bronze Post Medal for All Time! 107 Posts
May 18, 2018
0

found this helpful
Best Answer
this may sound weird and crazy but why not just stretch it out a lot with your hands so that the elastics give a little? Of course you run the risk of destroying the elastic band but not if you're careful
if you are talking about pants/ a skirt with buttons a useful option is to just move the button over to give you more room
Answer

this Question
Sometimes to make footware more comfortable, you need to make them bigger. This page is about stretching shoes and boots.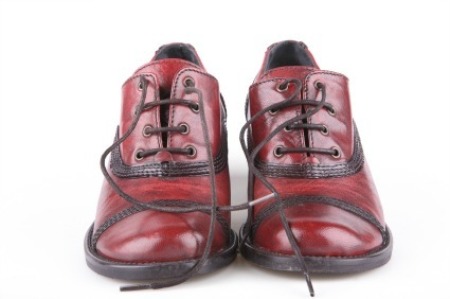 This is a page about stretching elastic in clothing. Elastic that is too tight can be really uncomfortable. Here is a great tip for stretching elastic in clothing.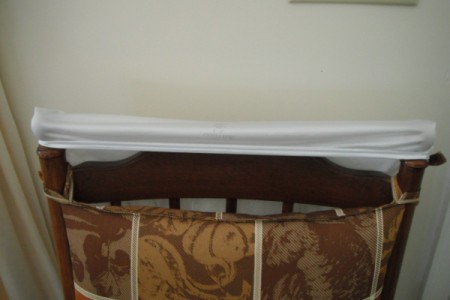 If you have a hat that is too tight, it may require stretching to make it fit right. Stretching a hat that is too tight can be easier with certain fabric types.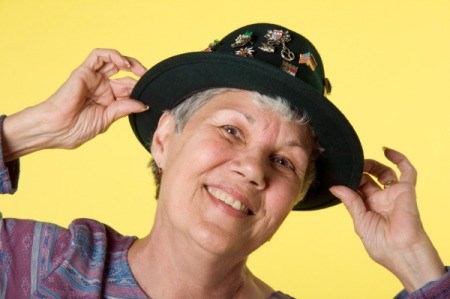 This is a page about stretching shrunken wool garments. When a wool garment is not cleaned properly it can shrink. It can be a challenge to resize.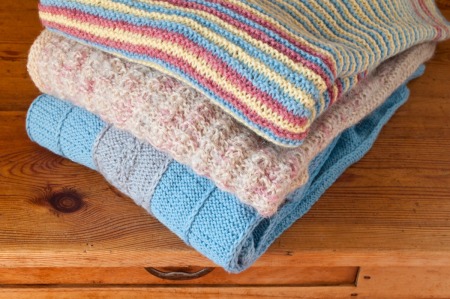 This is a page about stretching shrunken cotton clothing. Washing clothing in too hot water or drying on the wrong dryer setting can shrink your clothes.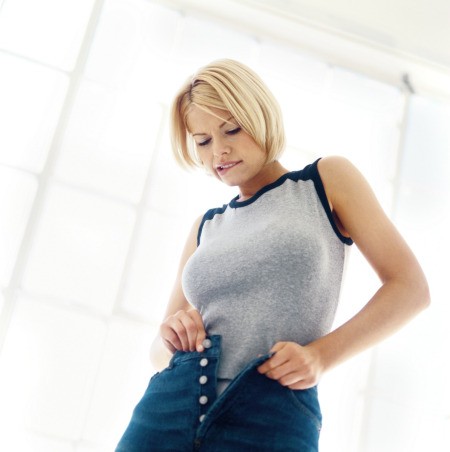 Categories
Pages
More
Categories
Published by ThriftyFun.
© 1997-2022 by Cumuli, Inc. All Rights Reserved.
https://www.thriftyfun.com/Stretching-Clothing.html