July 8, 2018
1

found this helpful
Simple, easy to make, gotta be good. I just bought a bag of carrots. Now I know what I'll do with them.
I'm sitting here appreciating your photography. You did well.
Thanks, LG
July 8, 2018
1

found this helpful
I just bought the crushed pineapple. Guess I'll use a box grater for the carrots, as you did. Mama had a gizmo called a Salad Master. She used it for grating fresh coconut at Christmas. Sure wish I had it now.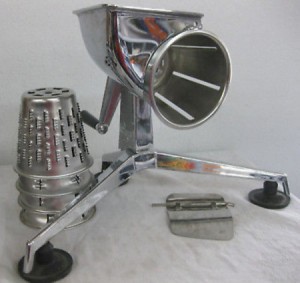 July 9, 2018
2

found this helpful
Ever hear of a salad shooter? I love mine. I also got a mini food processor so no need to shred the carrots.
My poor old hands can't do that anymore!! But I am going to try this!!!
July 9, 2018
1

found this helpful
I have a mini food processor, too. I've never tried carrots in it. Maybe I will.
Thanks
July 10, 2018
1

found this helpful
My family has been making this for years only we call it Sunshine Jello. Roughly the same ingredients only no cider vinegar and we use orange jello, not lemon. Sometimes I add mandarin oranges as well. It's a great way to sneak veggies in for kids and men. (carrots) The first time I brought it to a function at my husband's family his step-dad kissed me for it.
It was something HIS aunt used to make for family functions and he loved it, and thought he'd never see it again. I started making him an extra # and gave it to him as part of his Christmas present for the last 25 years :)
July 10, 2018
0

found this helpful
The vinegar just adds to the flavor. I'm going to add some mandarin oranges next time I make it. That sounds good.
July 8, 2019
0

found this helpful
My grandmother made a similar concoction - with raisins and without pineapple. She was a frugal farm lady. I don't recall her ever using pineapple, except for a special occasion pineapple upside-down cake.
Grandma Lucille's variation:
Orange Jello - as many boxes as needed for number you're serving.
Grated Carrots - just enough :)
Plumped raisins - maybe half the amount of carrots?
Prep is about the same as 'litterglitter' Sunshine Salad.
Sometimes I use both orange and pineapple Jello, or lemon and orange. Next time I'll try adding cider vinegar.
I've had people look at this dubiously, then taste it and ask for second helpings. Perhaps they're put off by the appearance of raisins floating in a transparent orange square?
This is fun to serve for a Halloween meal. Kids like it too!