Whenever I am making a soup, stew, sauce or anything that will need many seasonings, I use the method I pictured below!
I line up on my counter all the spices I will be using. I then take each spice and measure it out and pour it gently into small round piles on top. Then when I am done, I can check that I have used everything I needed for my recipe. It really keeps things organized.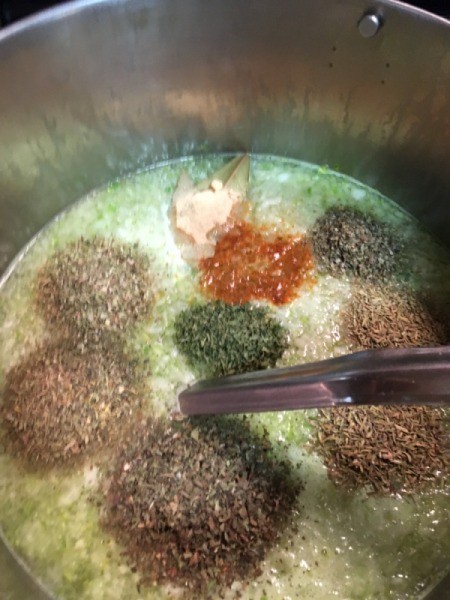 Then everything gets stirred in gently at the same time!
One hour after simmering, I always do a test taste! Then I adjust things like salt, pepper, sugar or garlic! I find this very helpful!