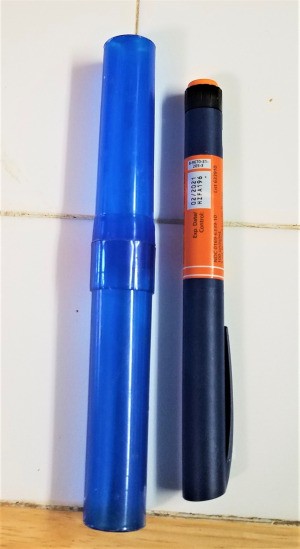 I live about 15 miles from my daughters and the big city she lives in. When I go into town, I have to take my insulin pen with me. Often, it's a bit tricky for me to just "throw" it in my small purse.
So today I was cleaning out the bathroom cabinet (you know "that drawer") when it hit me.
A toothbrush holder is perfect for protecting this pen. It's clean, handy and you can even get other styles if you don't like the kind that just slides onto itself. I have seen them that close like an eyeglass case and other styles.
This has really helped me and hope it helps, you too!
PS: These are great for keeping crochet hooks and smaller knitting needles, too!