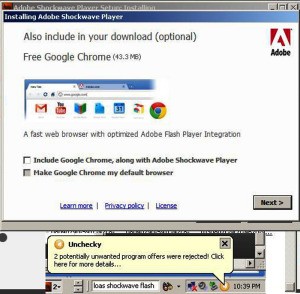 I have a lot of free software on my computers, and I do mean a lot. I have found that free software is usually just as good, and often better than paid for and original software as part of an operating system.
I will give you one good example. My first computer was a $1,500.00 Dell XPS 410, Vista Premium. Included as part of the original software was Windows Media Player. I had never had a 'media player', before. I loved it, at least for a while. Then, I began to find many limitations in this media player. The biggest limitation was it's inability to play many of the very popular file formats. One of those file formats is the audio file .flac. For reasons I won't go into here, .flac is a much better format than the popular .mp3. More often than not .flac sounds fuller, richer, and you hear those sounds missing in .mp3. (Sounds determined you might not miss have been cut from .mp3 files in order to make the file smaller).
Windows Media player cannot play .flac files, at least not without help. In order for it to play these files, you must download codecs which will interpret the file in a way WMP can play it.
Using codecs can be an iffy thing. Sometimes they work, sometimes they don't. Sometimes they are not compatible with your computer.
Online, I found several free media players which would not only play .flac files, they would play all the others WMP couldn't, plus most any file format you choose. Two of the best of these free media players are VLC and MPC-HC (Media Player Classic - Home Cinema). Needless to say, I haven't used WMP in years, sticking mainly with VLC.
I have often thought of doing a series of articles on the free software I use, software I like very much and know to be from safe and reputable sites. So, this post could be one of many. We shall see.
Even the best of download sites will often attempt to 'bundle' additional software into the download. You may have seen a site attempting to add the browser 'Chrome' or the anti virus 'McAfee' to you download.
Many sites are straight forward about these 'add ons'. Some are not. They provide an 'uncheck button', but it is so small and inconveniently placed, if not careful, you're apt to miss it (which is exactly what the vendor wants).
One of my more recent free software is 'Unchecky'. It is totally free, there is no pressure to buy, nothing comes bundled with it. This tiny piece of software is very useful for those who often download any type of software.
Unchecky sits quietly near your clock, you'd hardly know it's there. Only when you download a software that has add ons which must be unchecked or be included, will you see it in action.
Not only does it uncheck all boxes for add ons, it shows you all those boxes it unchecked for you. I initiated a download of Adobe's Flash Player to show you Unchecky in action. (Granted, Adobe is one of the more 'up front' sites, making the uncheck boxes clearly visible. It does, though, take the liberty of pre checking the boxes).
In the picture, you will see blank boxes for including Chrome and for making Chrome your default browser. Originally, these boxes were checked. Unchecky unchecked them for you. It also shows what was unchecked.
I've gotten pretty sharp when it comes to downloading software. Still, some sites can be tricky, and I occasionally fail to see something that should be unchecked. I don't worry about that, now. I let Unchecky take care of that.
Although this software and any future ones I might write about may be available for Mac systems, I can only say for sure they are available for Windows.
https://unchecky.com/