March 28, 2007
2

found this helpful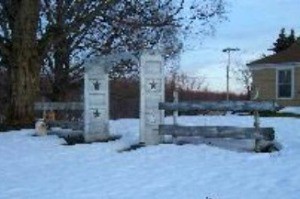 Living in the country is wonderful and having a huge yard to decorate is so much fun. My husband just built an arbor from barn beams (he was given for free) and two matching interior doors from a flea market for $20.00.
We picked a spot, measured and planted the doors vertically in the ground (attach pressure treated wood to the bottom of the doors to prevent rotting). He then took the barn beams spaced evenly across the top of the doors and attached. We stained the whole arbor with a whitewash and hung a flower basket dead center from a beam.
We even gathered flat rocks to make a pathway through the arbor and placed a section of fence on each side with a coat of white wash (using scrap wood). Next, we planted brown eyed susans along the fence to complete the look. Very countrified without a lot of expense.
By Tracie from Mexico, NY
Comments
By Stacey (Guest Post)
March 28, 2007
0

found this helpful
Amazing!! It looks beautiful! Wonderful what you can do with ordinary things - great job!
March 30, 2007
0

found this helpful
Howdy Neighbor! I'm in Pennellville, NY.
Great idea! I love seeing recycled objects like this used in the yard and gardens. Hubby did a great job, and I bet it looks even better in the summer when the BES are blooming.