Pghgirl40
Bronze Feedback Medal for All Time! 196 Feedbacks
June 11, 2019
0

found this helpful
Hi. I have never seen one of these cool items so I did some digging.
I am going to attach a link from eBay and if this is the bun bun you have, it is worth much more than face value:
www.ebay.com/.../i.html?_from=R40&_nkw=50+Pence+Beatrix...
The link shows all of the sold BP coins, valued from most valuable to least valuable. If you have the one that is at the top--the Squirrel Nutkin bunny, he is very collectible and people are paying in the low $100s with up to $25 in shipping (so the total value ould be approx $125.00.
If the ones at the top are not your coin, you can scroll down and see the other coins and their current selling price.
SOLD price is how most people value things today because it is what someone is actually willing to pay for something.
I don't suggest people look at asking price because sellers can ASK whatever they want. Consumers and what they pay is more indicative of value.
Post back with an update and if you decide to sell how much you fetch for yours!
Blessings!
Won't be selling these are my 11year old coin he has another 2/3different rare ones.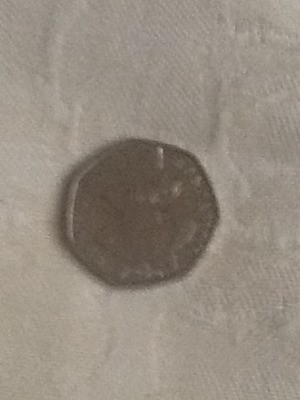 this is another coin.it looks like 2 bunnys?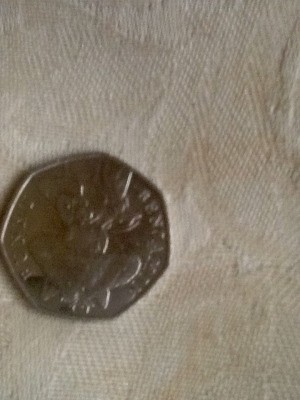 June 12, 2019
0

found this helpful
Beatrix potter bunny?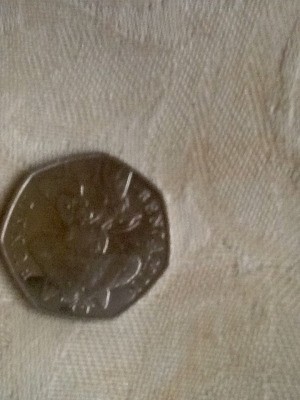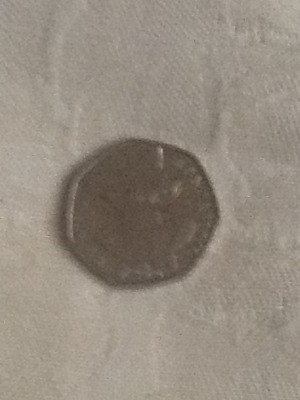 Pghgirl40
Bronze Feedback Medal for All Time! 196 Feedbacks
June 12, 2019
0

found this helpful
Hi and thanks for posting back with a photo. I feel bad, but I can't make it out so as to match it with the ones that have sold on eBay.
Have you compared the sold ones to your piece?
If you are not finding a match, do you have a coin dealer or shop (like we have a chain called Treasure Hunt where I am). You could take it to a place like that--or some jewelry stores even deal in coins and see what they say!
I am so curious to hear what you learn since these items can be of value from $5 up to the low $100s depending on which piece you have and the condition.
Thanks for posting back!