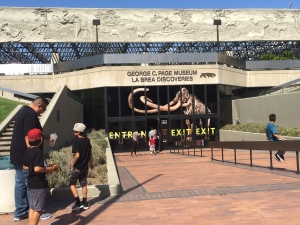 On a recent trip to California, my mom and I decided to visit the La Brea Tar Pits, in Los Angeles. I had been to it a few times as a kid, so I thought it would be fun to go back. It's a fun yet educational place to take the whole family. After you have visited the museum and seen some of the active tar pits around the property, there are numerous places to relax in the shade and have a picnic lunch.
The upper edge of the building is beautifully decorated with molded concrete featuring many of the prehistoric animals that roamed the area so long ago. The steep grassy slopes leading down to the entrance of the museum are a fun place for kids to roll down. :)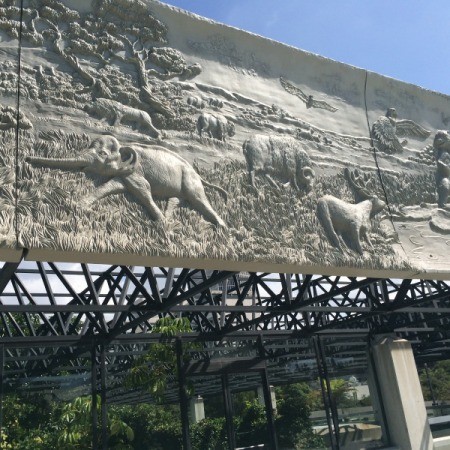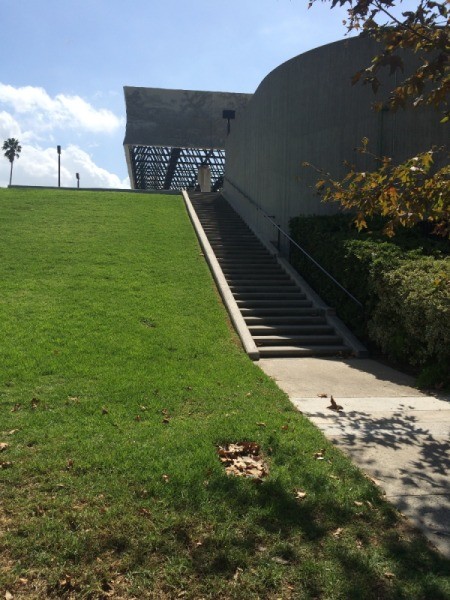 There is a large tar pit where you can watch huge gas bubbles work their way to the surface of the water. There are even life sized replicas of mammoths trapped in the tar. The smell of fresh, sticky tar is everywhere!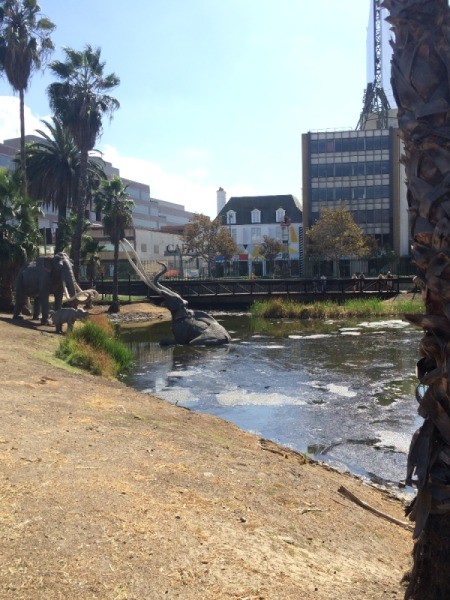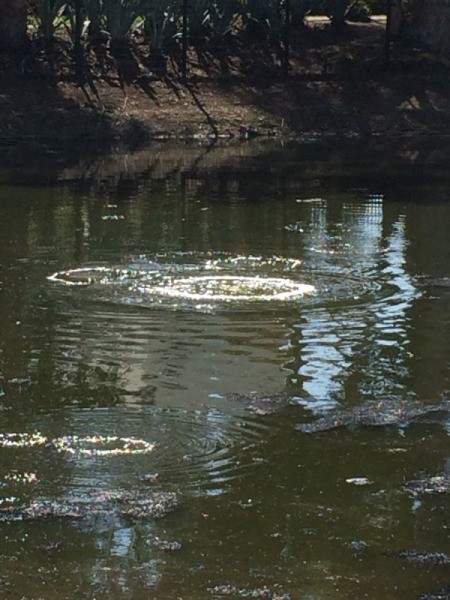 There are numerous small patches where tar comes to the surface, even popping up in the grass. Some of the more permanent ones are fenced off where you can peer in to see the bubbles. Other more spontaneous ones are marked by orange cones so that you don't accidentally step in the tar. It is fun for the kids to find the new places that are getting sticky with tar.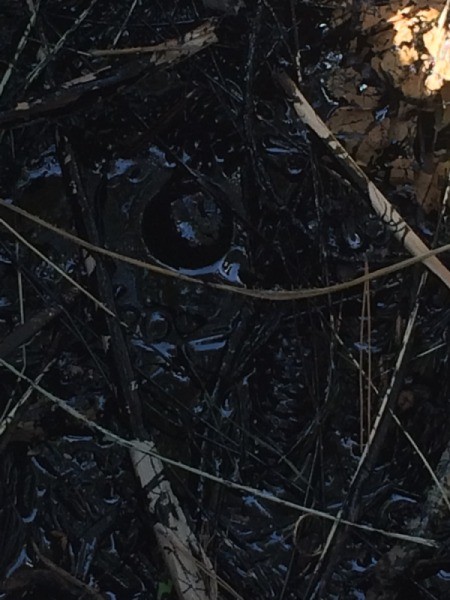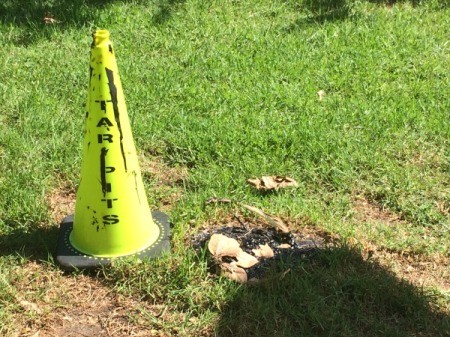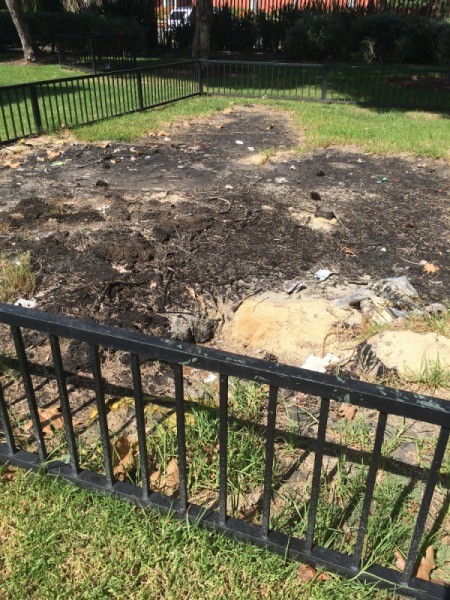 Inside the museum you will get to see many of the animal skeletons that have been uncovered in the various excavations that have been done in the pits. You will see remains from mammoths, coyotes, camels, ground sloths, and dire wolves to name a few. There is also a place where you can feel how hard it would be to escape the tar if you were unfortunate enough to get stuck in it.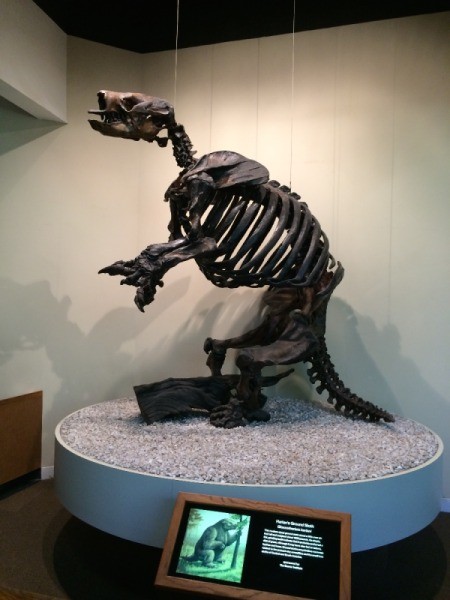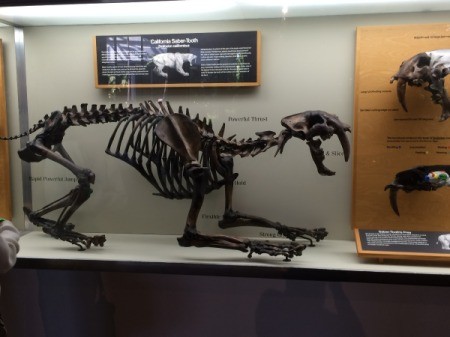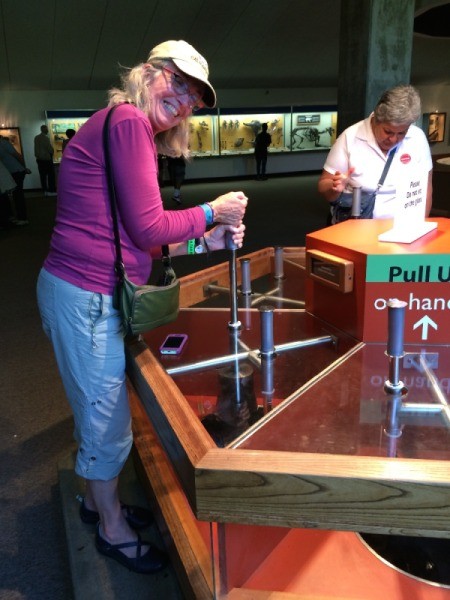 There are even plants, birds, insects, and human items on display. They have an onsite fossil laboratory in the building with large windows so that you can view people at work. With a collection exceeding 3.5 million fossils, there is endless information to take in!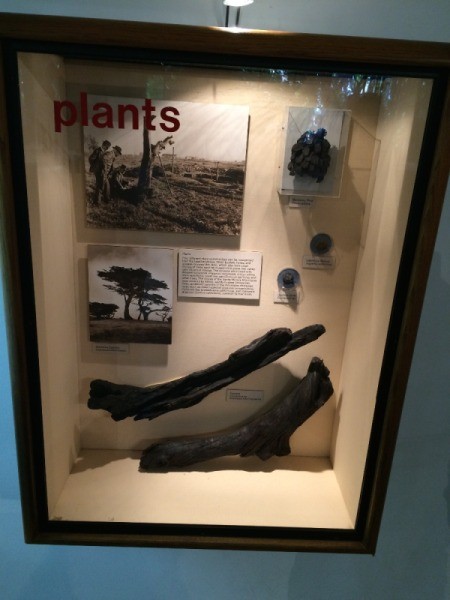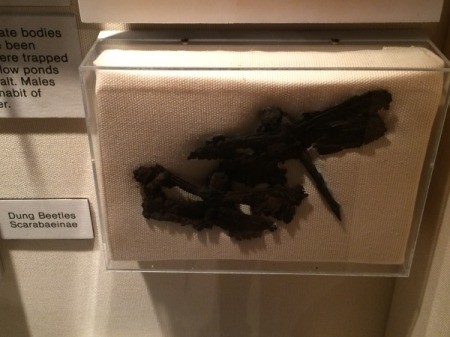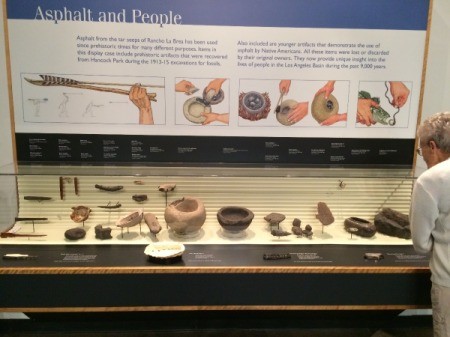 There are also a few active excavations occurring on the property. This is a great way to see the process and painstaking work that goes into both learning from and preserving these unique natural occurrences. On the day we went there were people extracting bones from Project 23 and someone was available to answer questions. Each excavation site has signs listing what they are doing and what has been found in the pits.
Project 23:
When work for a parking garage in 2006 turned up mammoth fossils, Project 23 was born. To preserve what may be hidden in the various deposits that were uncovered, 23 large wooden boxes were constructed around each deposit. This allowed them to remove everything intact, so that each box can be individually excavated.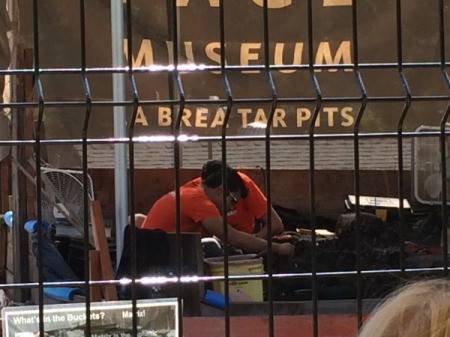 Pit 91:
Pit 91 is a long term excavation project, that has been active for over 40 years. There is even a viewing area where visitors can look down into the pit and see excavating work in progress.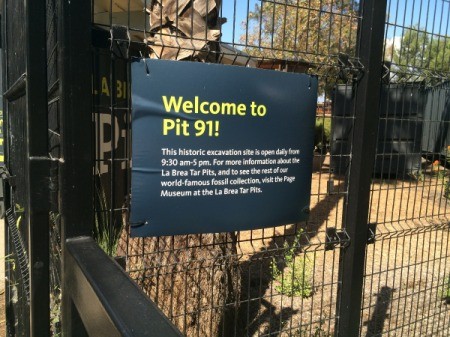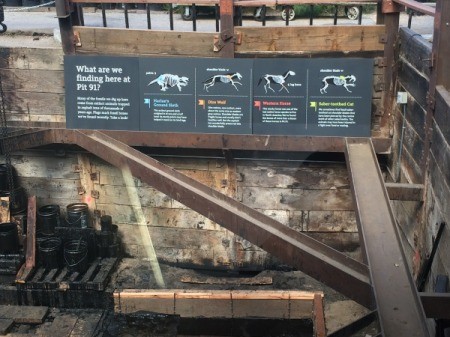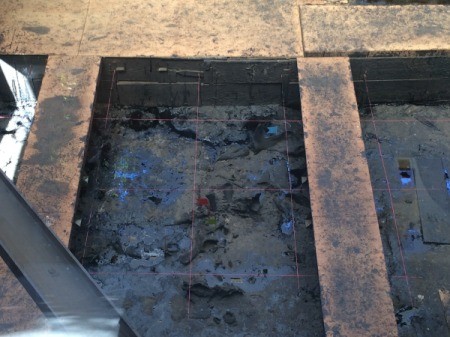 Observation Pit:
This part was closed when we went, but is set to reopen for visitors in 2015.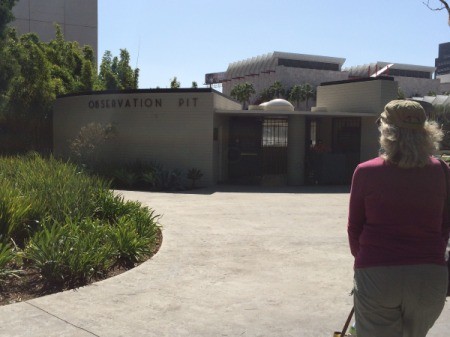 Pleistocene Garden:
As you walk around the grounds you will be surrounded by very special foliage. After more than 35 years of research, a list of plants that once covered the area, was created based on the excavations of the tar pits. The current gardens were planted based on that list. There are some giant sloth statues in the gardens too, so that kids can get an idea of how large things used to be. :)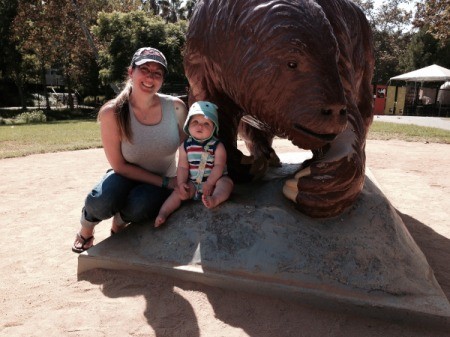 Hours:
9:30a - 5p daily (excluding some holidays)
Ticket Options:
Museum Admission Only
Museum and Excavator Tour
Ice Age Pass (Museum Admission and Ice Age Encounters**)
Tar Pit Passport (Museum Admission, Excavator Tour, and Ice Age Encounters**)
** (Fri, Sat, and Sun only!)
Page Museum and La Brea Tar Pits
5801 Wilshire Blvd.
Los Angeles, CA 90036