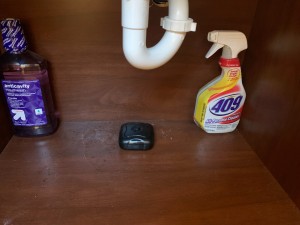 Inexpensive water leak detectors can save you a lot of money and trouble by alerting you to small household leaks before they become a major problem.
I had a minor leak in a bathroom faucet and by the time somebody told me there was water dripping out of the cabinet the vanity was already swelling with moisture. With a leak detector in place another leak was caught quickly since the beeping let me know there was a problem at the first drips.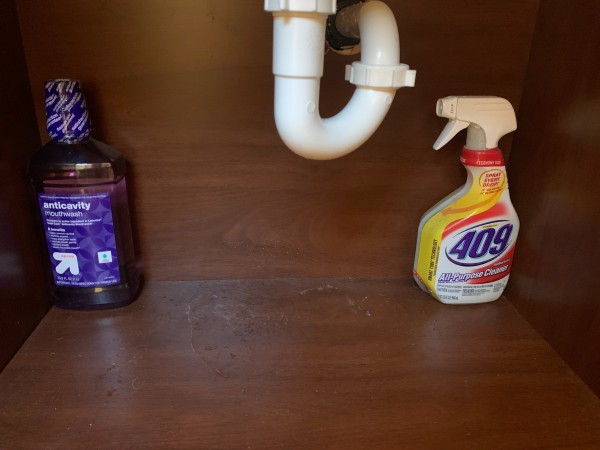 Simple leak detectors have two wire contacts that touch the floor. If those contacts are both in water then an audible signal sounds. It should be loud enough for you to hear from around the house. To stop the sound you just remove the detector from the water and dry it off. You can test them by wetting your finger and touching the wires.
You can also get fancier detectors that work with an app over WiFi to alert you to a leak on your phone. These might be particularly useful for a vacation home or for detectors in your basement where you might not hear the alarm.
Ideally you should have one detector near each potential leak. One in each bathroom vanity and another behind each toilet. One under the kitchen sink. And one by your water heater and your washing machine.
It's important to let your family know, especially the kids, that they should alert you immediately to leaks. People may be embarrassed thinking they broke something or made a toilet overflow but correcting plumbing problems fast is essential. Any time there is water, or a mysterious beep, be sure to look into it.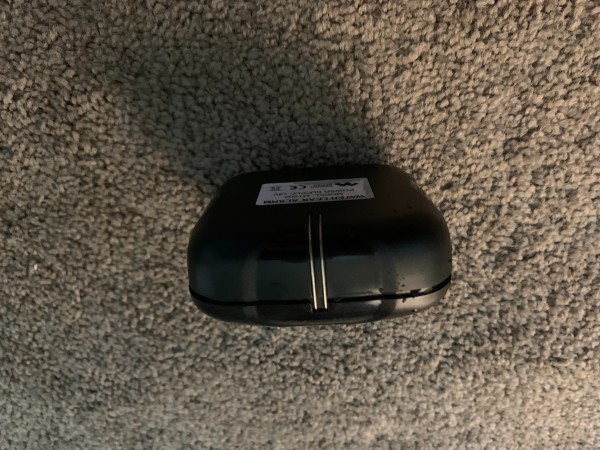 The detectors I bought are linked from here. There are many different styles available at Amazon. You can get different colors if the detectors are going to be visible.
Remember to put them back after you mop the floor and to change the batteries periodically, possibly when you replace your smoke detector batteries. You can test them by wetting your finger and touching the wires together. If the sound is weak replace the battery.