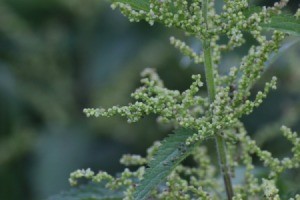 Can anyone recommend a good site/book for weed identification? I know I sound like a real brainless wonder but I haven't a clue which plants are weeds and which were planted purposefully. I just started renting a house in a subdivision that is very strict with regard to weed maintenance and I need to know what I should and should not get rid of.
There are some plants that seem to be weeds...they shot up quickly and look like sin. Still, since I do not have direct contact with the homeowner I would hate to pull something that wasn't meant to be pulled. Any help would be appreciated. :)
PS: I also want to get rid of any plants that may be harmful to my two dogs. If anyone has any tips as to how I can identify poisonous plants I would be eternally grateful. (Editor's Note: We created a separate request for this question about plants that are harmful to dogs here: http://www.thriftyfun.com/tf665223.tip.html)
Bijou in Texas
Answers
By guest (Guest Post)
March 31, 2005
0

found this helpful
You can ask neighbors. If they don't know (none of mine would), the Audubon Society has a lot of nice field guides for different areas of the country that have native species of plants, trees, birds, insects, etc. They have good pictures and descriptions of the plants. Another option is to take a leaf to a local nursery.

March 31, 2005
0

found this helpful
A great resource for weed identification are County Extension offices. Also local universities or colleges can help with that. Pick a few that you think are probably weeds and take them in. Also, if your landlord is such a stickler for weeds, ask him.
Susan

March 31, 2005
0

found this helpful
Thanks for your replies! :) Susan, I love your suggestion about going to local colleges and universities. Having recently graduated I am still pretty comfortable visiting the university. As for the landlord. *sigh* I don't rent from him. He has a rental/leasing office managing this rental. They are less than helpful with every other thing I have requested so I doubt they would even answer a call back on weed identification. :/
Asking the neighbors is also a fantastic idea. :) So far I am only familiar with one family next door but their lawn looks fabulous so I really should ask them. :) They have been very nice thus far. I will also check on the Audubon Society.
I really appreciate your help! :)
By Raycruzer (Guest Post)
May 27, 2005
0

found this helpful
In addition to the CD-ROM 1000 Weeds of North America, there are over 200 weed identification references listed at the World of Weeds: www.ergonica.com.
Check it out!
Answer

this Question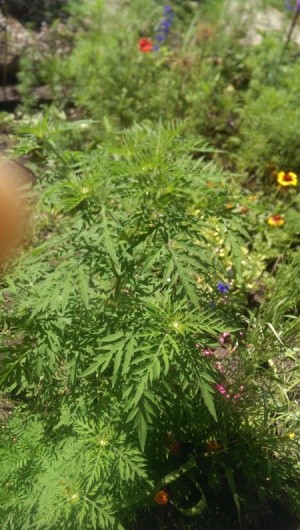 I have a few of these in my garden, the leaves look like marigold leaves. It's so tall, but has no bloom. Are they weeds or giant marigold?
By Sharon C.
Answers

October 25, 2014
0

found this helpful
This is common ragweed. The leaves look a lot like marigold. There is another variety of ragweed that is called giant ragweed that looks a lot different, and that can be confusing.
July 25, 2020
0

found this helpful
No offence but that most certainly is not ragweed.

August 8, 2020
0

found this helpful
What do you think the plant is?
Answer

this Question

I have a weed growing in my lawn. It is quite soft when it is green. I pops up in early spring and by end of May is dying. When it starts to die, it has many, many stickers. I have researched until my eyes hurt and have not found out what kind of weed this is. The dogs don't even want to walk on it. It grows close to the ground and spreads.
By Mary C.
Answers

May 16, 2012
0

found this helpful
Do you have an extension office in your area? If so, dig some of it up, put it in a plastic bag and take it to them to help identify.
Answer

this Question