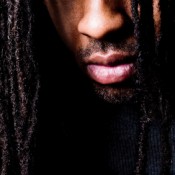 My son has very long dreads and every time he washes his hair they smell very bad. What can he shampoo them with?

Answers
By Emily V (Guest Post)
October 14, 2008
0

found this helpful
Hello, I would say the reason your sons dreadlocks smell is not because you are washing them, but because they are not drying in a reasonable amount of time. It's weird but I was having the same problem with my daughter, she has very long hair. As soon as she would get out of the shower, she would put her hair in a bun and leave it, sometimes for a day and a half, when she put it down it would be kinda damp and STINK.
Finally I thought it has to be the bun, now she lets it air dry for a bit before putting it u., Since you cant really let dreadlocks dry, try taking a blow dryer to then you probably wouldn't have to dry them all the way, just a drying start. Hope this help. Emily
By velsgal from Missouri (Guest Post)
October 15, 2008
0

found this helpful
Have you tried dred lock shampoo? It is made especially for dreds. Good luck!

October 15, 2008
0

found this helpful
Send or take him to a beautician, or someone who maintains natural styles. Let them shampoo his hair once or twice, and give you both guidance on the best ways to keep them clean at home. It could be anything from staying wet too long, to the wrong shampoo leaving a film which sours, to rinsing inadequately, to needing a cider vinegar rinse on occasion, or even any product used between shampooing and twisting such as oils or wax.
Having a stylist see the hair firsthand will give you the best direction to go in the future. Locs need a different kind of care and different products from other natural or processed styles. Good luck!
By Beth (Guest Post)
October 16, 2008
0

found this helpful
Make sure that he is rinsing them well. Takes a lot of squeezing like you would a sponge. Use a non-residue shampoo. As others have advised, it's the drying that is most important. Blow dryers will not work on dreads. You as mom or someone else can assist him. I dry my son's for him. Get several kitchen/dish/hand towels. The smaller ones. Take one or two at the moist dreads and lay it in the towel, squeeze. Start at the top and squeeze your way down to the end. Take that dread and flip over the top of his head on the other side. Then another, and another. Flip each over the top. I usually do his head in 1/4s Sometimes a hair tie (covered no metal not elastic) to hold a 1/4 section when it is done.
Then when all dreads have been squeezed, go back to the beginning and take groups of them like 10 or 12 at a time and resqueeze the ends really good. Air dry. NEVER wash hair late at night. It will not dry before sleeping. I assume that he wraps his dreads at night (most people do). NEVER wrap wet dreads.
When washing it is important that the scalp be cleaned well, not just the dreads. Also I suggest a shea butter shampoo and conditioner, or something designed for dreads. Go to Knottyboy.com, they have some good products. Especially the Cooling Peppermint Moisture Spray. Not only good for the hair and scalp, but EXTREMELY refreshing and smells great.
Also, I am not sure what ethnicity you are, but PETROLEUM is TERRIBLE for anyone's hair, but especially Caucasian hair. Also it clogs the hair follicle. Makes the sebum harden and can cause baldness. Not exaggerating, check it out. Research baldness and sebum and you will see what I mean. NEVER put any type of petroleum on dreads. In fact the less stuff you put in them the better. I have learned a really good method of maintaining them for new growth also. If you want more info email me at sledgeomatic1 AT earthlink.net or my son a knottyboylocks AT gmail.com (no affiliation with the business I suggested). Beth
Read More

Answers