Preventing Acne
Solutions
Share on ThriftyFunThis guide contains the following solutions. Have something to add? Please share your solution!
I wanted to share a tip I found out about for skin care and blackheads. I have a terrible problem with blackheads on my nose and chin, even though I exfoliate. It seems no matter what I use, I have trouble in this area. I'm a 54 year old female and have had hormonal blemishes since I was 30.
I crushed 4 regular aspirin and mixed them with the juice of a quarter of a fresh lemon. It foamed a little and had a grainy texture. Then I scrubbed it on my clean face, concentrating on my t-zone. I rinsed my face and when I looked at my nose, my pores were clear and clean of blackheads. I don't understand what happened or how it worked. I don't know if they'll come back, but they were gone. My pores still showed of course, this didn't reduce my pore size at all. But my pores were clean for the first time in a long time. I've even gone for professional peels and had no luck with getting rid of blackheads. I don't know how long it will last either, but I was happy with the results.
I hope it works for you if you try it. It was easy and cheap. I think the lemon had a lot to do with it because I've used crushed aspirin by themselves mixed with water before and didn't have these results. Good luck!
If you're allergic to aspirin, I would not use this scrub if I were you.
By metroplex from Houston, TX
I've been prone to spots in my middle age, which is no fun at all. I get them along my jawline. Doing some research on the internet, I came across a tip. It was to change your pillowcase nightly to stop any build up of dirt on the skin from sleeping on it night after night.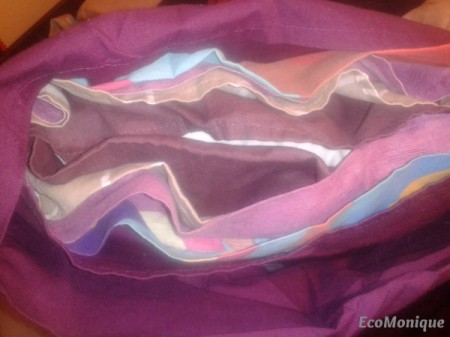 Now I do this but, instead of changing it, I've been loading up my pillow with a week's worth of pillowcases. I just discard the previous night's case and underneath is a nice fresh one. To me, it's just easier.
It certainly seems to have cleared up my spotty problem. Maybe a good tip for teenagers or middle-aged women with hormone changes like me!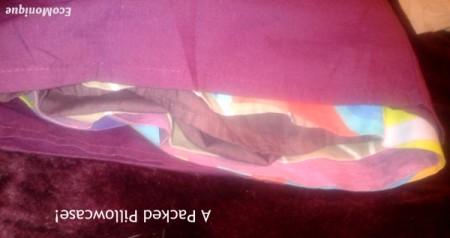 When you have fairly severe acne, the first thing to do is to see a doctor. There are so many wonderful treatments that actually work that it is wise to get expert advice right off the mark. Most folk remedies do not actually help acne and some may even make it worse.
For mild cases, consult your druggist to see what is available over the counter. Many of the treatments available at your local drugstore are milder versions of what you can get by prescription. Your druggist will also advise you of things such as sun exposure as there are some types of meds for very acute acne that make your skin very prone to sunburn.
By Louise B. from Nipawin, SK
Questions
Ask a QuestionHere are the questions asked by community members. Read on to see the answers provided by the ThriftyFun community or ask a new question.
Are there any foods that cause pimples to flare up? Can anyone please give me a list of foods to avoid that cause acne to flare up? Thanks!

Kelly from Seattle
Answers
By JenDiggity (Guest Post)
April 29, 2008
0

found this helpful
DAIRY FOODS can cause acne. http://notmilk.com/z.html
Give ALL dairy up for a week or two and see if that doesn't make a difference (it will).
April 29, 2008
0

found this helpful
Hi Kelly! When I was a teenager, I had acne really bad on my back. The dermatologist told me to buy salt without iodine because iodine causes a lot of people to break out. She insisted that we get enough iodine in other foods, such as fish.
You should probably ask your doctor about that, though. Anyway, to this day, if I use salt with iodine, I will break out. I hope this helps. Iodine seems to be the only thing that affects me.
April 29, 2008
0

found this helpful
My uncle had awful acne with boils until a doctor told him to eliminate dairy foods. It cleared up very well. I have also noticed that people who won't eat veggies (cooked and raw) have more acne. Hope this helps.
By crazyliblady (Guest Post)
April 29, 2008
0

found this helpful
Here are foods that cause acne for me. All of them have ingredients that are difficult to digest or are are devoid of real nutrition.
chocolate, dairy (non-dairy coffee creamer, milk, cheese, butter, margarine, cottage cheese, crackers, bread), eggs, sugar, colas, processed food, fast food, less red meat
To get healthier skin, I had to quit eating the above foods and get more of the following: vitamins (vitamin e, b complex), green leafy veggies, fish, specifically salmon, tuna, water, filtered not tap water which contains fluoride and heavy metals.
By Oberhund (Guest Post)
April 29, 2008
0

found this helpful
I've found that sugar and refined flours (in most processed foods) cause me to break out. I think it has a lot to do with hormonal imbalances from the surge of insulin your body has to produce after eating these. I've also noticed that I get a lot of clogged pores when I eat dairy. My skin always looks the best when I eat lots of vegetables and get regular exercise.
Read More Answers
I've been in a battle with my skin and hair for years, and at last I've come to seek some advice. My face is covered in acne (I don't remember what I looked like without it), and so far nothing has helped. The sensitive skin solutions don't hit the acne hard enough, and stronger solutions make my skin itch and flake after a few days. Proactiv brought the acne down to a slightly more manageable level, but after the first few months the price became a bit much. I also found myself slathering on facial moisturizers to get rid of the white, dry skin flakes which may have contributed to the longevity of a certain level of acne even after a few months on the program.

As for the hair, I have long blonde hair that's technically straight, except for the frizz and ponytail holder kinks that never want to go away. I've had it chopped off a few times and used different conditioners and shampoos to help fight against frizz and split ends. Kind of like with my skin, my hair gets greasy fast but then freaks out when I use things to battle the grease. Conditioners that might help with the frizz leave my hair flat and greasy before noon. On the rare occasion that I wear it down (it's a little below shoulder length now), people say I should wear it down more often. I'd like to, but the frizz/grease battle makes it a mess and a constant hassle.

Is there anything out there that might get rid of the acne and the frizz without leading to dry skin and greasy-looking hair?

Anna from Cleveland, OH
Answers
Answer

this Question

...
I've been breaking out a lot lately and I've tried so many things, yet none of it seems to work. If it does, it'll work for a few weeks up to a month before I start breaking out again, and not lightly either. I've tried Neutrogena scrub, Morning Burst, soap, foam wash etc. (along with other brands of course). The last thing I tried was Neutrogena soap which has been drying out my skin and not stopping the breakouts.

I'm not sure how to choose a matching treatment or any home remedies to try before I go off and buy a 60 dollar treatment that may or may not work. Does anyone have any ideas on what I can do or where I can get some extra help (without going to a dermatologist Dx)? Thank you!

Jay
Read More Answers
I struggle with acne and have recently started using Clearasil Ultra fast acting. I had actually noticed improvement. I went to a cookout last night and had a little bit of chocolate, then had some mini Reese's later that night. I went in the bathroom and noticed my face, especially one side, was broke out worse again. This is about the 2nd time I've noticed this when I eat chocolate. Is it possible I could be allergic to it?
By Leah Carlson from SC
Read More Answers
Related Content