Saving Money With Credit Cards
Solutions
Share on ThriftyFunThis guide contains the following solutions. Have something to add? Please share your solution!
To save money with credit cards, shop around for rewards credit cards with no fees. Trust me, they want your business; if you look around you'll find cards with no fees. Interest rates may be higher, but be smart: pay off everything in full every month and don't pay those ridiculously high interest fees. The most expensive things you'll buy (if you don't pay off the balance each month) are far more costly than your original bill. Bear in mind, credit card companies rely on you not being able to make full payments. That's how they earn their money.
Keep the habit of paying off the total bill each month and you'll not only earn rewards but also improve your credit rating.
Don't spend more than you can afford!
I recently received my credit card bill and was happy to see my cash back amount earned was $120.00, which I called and had them apply to my bill. We only use one credit card and charge everything we purchase in a month. We do not charge anything that we can not pay for when the bill comes due, that way we pay no interest, yet for using the credit card, we receive cash back. As long as you are careful what you charge and know you have the money to pay the credit card bill when due, you get free money while paying out no interest.
I also pay several of my bills by credit card automatically each month, this saves me a stamp and also adds to the cash back amount accumulating with each charge I make. I recently became aware that when anything changes on a credit card, such as a new expiration date, then you have to notify the appropriate billing departments of the changes. Otherwise, you may be hit with late fees when charges to the credit card are denied. This will happen even if the credit card number is the same and your credit is good. Some billing departments will let you know when a card expiration date is coming up and advise you to "resubscribe" to the auto payment. Some are happy to collect late fees.
Again, I stress this is only a good idea if you are budgeting and watching that you do not abuse the charging items you know you do not have the money to pay for when the bill is due, paying interest is not an option unless there is a dire emergency.
By Bobbie G. from Rockwall, TX
June 5, 2006
1

found this helpful
I use my Citicard "Platinum Select Card" to buy gasoline. You save 5% of cost (about 15 cents/ gal.). It adds up!

By Alfred from Westport
February 24, 2005
0

found this helpful
When trying to tackle your credit card debt, be sure to call your credit card company and ask for a lower rate. Tell them that you are shopping for a better interest rate and wanted to see what they had to offer first. They will often try to work with you to retain you as a customer.
Turn lemons into lemonade! This is how we turn the painful gas prices into a rewarding experience. If you don't already have a credit card that has rewards, research card companies that have great rewards. We use a Chase card and often they have a promotion that will reward 5% on everything purchased at a gas station, including the convenience store. We have to buy gas, we use the card. If you are a cash-only person, when you buy the gas on the card, take the same amount in cash and put it in an envelope. When the credit card bill comes in, you have the exact amount of cash in that envelope that you can put in your bank account and pay the entire bill off. And let's say you spent $500 in gas during that month, then you also earned $25 in rewards. Not huge, but it's more than you would have gotten if you just paid cash.
And if you are out with the family and need a quick drink or lunch, don't stop at a drive through, go to a gas/convenience store and get the family meal there. Benefits: everyone can stretch their legs, bathroom breaks, healthier food choices, cheaper drink choices, AND the rewards that come with that spending.
Discover is long known as the "card that pays you back", but my Discover cash back rate is 1/4%. I get 20 times that much with my Chase card. And we save all our rewards up over a year's time and then use those rewards to help pay for our annual vacation. You'll be amazed at how quickly you will accumulate rewards!
Kelly Ann Butterbaugh
0

found this helpful
Store Credit?
The scenario is familiar. At the check out counter of the local department store, the clerk asks if you would like to apply for the store's credit card. As a reward for signing, you receive an instant discount in the amount of 10% or even 15%. Do you sign on? Before you do, think it over.
The Plus
The most obvious plus to accepting the credit card is the instant discount. These offers seem to surface when the total at the bottom of the receipt exceeds $100. A $10 discount is tempting and seemingly flawless.
Often these store credit cards send future discounts your way. If managed correctly, they can bring in future savings. Money back for points earned is also a great incentive that comes with the card.
Credit scores are raised when the amount of available credit is larger than the amount of debt. In other words, opening a credit card with a $2,000 limit can be good for your credit score if you don't carry a heavy tab on the card. Likewise, if you decide to apply for the card today but never use it, simply cut it up without cancelling it. This keeps your credit looking strong and eliminates the temptation to create a new bill.
The Negative
A credit card is a credit card. It may come with annual fees, high interest rates, and the temptation to use it in excess. Be careful. Interest rates on store credit cards are traditionally high. This isn't a problem if you don't carry a balance from month to month. It can be difficult to erase a bill that is created on a card of this type.
The more credit cards you have, the more trouble there is minding the monthly bills. When you entered the store you planned to pay for your purchases in a set way. Now, with the option to open a store credit card, your shopping trip is "free." However, in a month that "free shopping" will reappear. Will you remember that the bill is on its way? What about the other bill from the store across town? Did you remember to save money for the remaining bills that you want to pay down? The more cards in your wallet, the more problems heading your way each month.
The Answer
Is there an answer to the question posed by the store clerk? "Do you want to apply for our credit card?" she asked. For the shopper who says "yes," be careful. You'll gain discounts. For the shopper who says "no," you'll save headaches.
November 2, 2005
0

found this helpful
Looking for a way to earn money? Apply for a credit card with an introductory rate of 0% interest for 12 months when you use the credit card checks....
Read More...
June 9, 2017
0

found this helpful
Many people creatively use credit to overcome financial obstacles. This guide contains information about making your dreams come true with a credit card.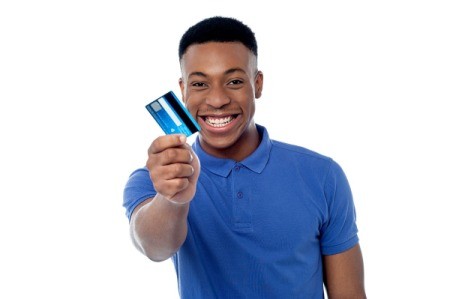 June 7, 2017
0

found this helpful
Credit cards can be very easy to use if you don't have cash on you, but make sure you can pay off the charges you make. This is a guide about treat your credit card like real money.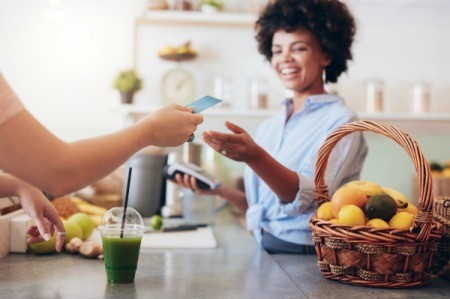 May 2, 2013
0

found this helpful
This guide contains credit card rewards tips. Make sure you get all available benefits from your credit account.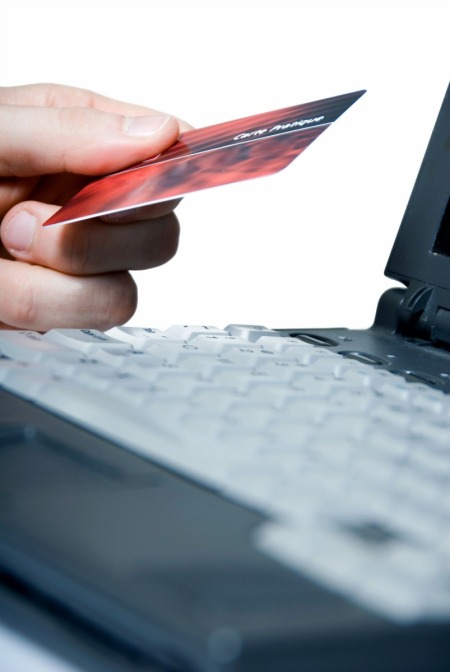 Questions
Ask a QuestionHere are the questions asked by community members. Read on to see the answers provided by the ThriftyFun community or ask a new question.
I'm thinking about closing a credit card account because the creditor does not want to lower my APR. I've had the card almost 2 year and pay on time faithfully. But if I cancel will the APR continually accumulate on the balance or would it be whatever is left at the time of cancellation? Also, the credit card is through my bank. Do you think they'll make me close out my checking accounts with them?

Tantanisha from Sanford, FL
Answers
By guest (Guest Post)
November 7, 2008
0

found this helpful
What you may think, what other people may respond with and how the credit card co. responds will be three different answers. I would suggest you call the credit card company and get their answer which I believe would be the more accurate. I am sure any balance you have will continue to have interest charged to it. You could also call your bank and speak someone who deals with credit cards.
By guest (Guest Post)
November 7, 2008
0

found this helpful
Thank you for your input. I will do some calling around.
November 9, 2008
0

found this helpful
Look around online for a reputable credit card that has a great introductory rate and a better rate than you are getting now for the long run. Frequently they have no-fee balance transfers. Transfer the balance you have to the new card and then close the old one.
You are not required to have a credit card to have checking and savings accounts (they still make money off of any balance you keep with them). However make sure you keep whatever minimum balance is required so you don't pay big fees.
Meanwhile, do everything you possibly can to pay down your credit card balance as quickly as possible. You are NOT saving money by buying anything on sale if you are putting it on a credit card. Ideally, you should be able to pay off your credit card in full each month and use the card simply because it provides for faster checkout,returns of merchandise, and perks through whatever points program they offer
Good luck
November 9, 2008
0

found this helpful
Definitely talk to your credit card company. A friend of mine was able to persuade her own credit card company to giv her a 6-month moratorium on interest, essentially a promotional rate. Since my case with my own credit card company wasn't nearly as strong, I couldn't get the same deal. If you're in a position of strength, ask for a break, especially if you're cancelling the card anyway. Be aware, though, that unless you can qualify for a break, your card will continue to accrue interest until it's paid in full. Pay as much as you can, as quickly as you can, and cut up the thing when it's paid off - and don't forget to specify *in writing* that you want the account closed.
By guest (Guest Post)
November 12, 2008
0

found this helpful
I know long time ago it was a good thing to CLOSE an credit card account but now they say it can hurt your credit report and credit score in the long run. You can go to www.clarkhoward.com website. He is a consumer guru from Atlanta Ga but you can pick him up on radio all over the country. He says to pay it off and every so often charge something on it to help your credit score. You could also say you got an offer from somewhere else and see if they will match it.
GOOD LUCK
November 25, 2008
0

found this helpful
Try asking for a cut in the interest rate at different times-what does nt work at 4 pm sometimes works at 2 am-it s just getting the right person-persistance.
By guest (Guest Post)
December 2, 2008
0

found this helpful
Be sure to read any terms and conditions or the fine print; my last credit card disclosure stated in the fine print that if I do not agree, they can close your account. I usually do call and ask nicely if there is a way of lowering my apr; and in most case they will if you are a good user.
July 23, 2009
0

found this helpful
I can't answer your question about rates going up on a closed account, but if you are attempting to build your credit, don't close the account unless you have to.
Closed credit card accounts lower your credit score. They say it lowers the amount of money you have access to. This information came from creditcheck online which reports your credit information from all three of the major credit agencies--Experian, Equifax, and the third one.
Answer

this Question

...
Related Content