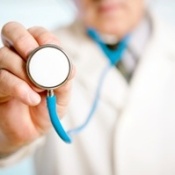 Tips for Saving Money on Health Care and Insurance as suggested by the ThriftyFun community.
Do Shop Around
Our family has always had health insurance through where I work and have always been grateful for that. My employers cover me and I pay a "group rate" for my hubby and two kids. This fall when our already high premium shot up $140 per month and our deductible doubled, we started asking questions.
We went to an outside company that offered the same insurance (BCBS) and the same coverage, and by signing up my husband and kids with an individual policy, we saved $400 a month. "Group Policies" aren't the stellar deal you'd think they be so ask questions and shop around if you feel you are paying too much. But whatever you do, don't DROP your coverage or go for something second rate to save money!
By FRanticMommy
Keeping Rates Low
Do not use any form of tobacco. Most companies raise your rates if you use it.
Maintain an "average weight". They look for things like rapid weight gains and losses and they watch out for those "spare tires", "beer bellies", and "love handles". They do allow a little extra weight; but too much and you will either pay more or be declined.
Pay now or pay later. You can keep your monthly rates low with a high deductible; but, if there is an accident, a heart attack, stroke, cancer, etc can you really come up with $5,000 - $10,000 up front to pay the hospital? Sometimes, a higher premium now can save you a fortune in a couple of years unless you have a nest egg set aside that you are willing to part with later.
By Ginger Yazak
Utilize Community Resources
There are a lot of public clinics that operate at or near cost. Most have sliding scales for low income but don't be afraid to take advantage of them. Sometimes the office visit will be cheaper than going through your insurance company and paying your deductible. College students may have a clinic run by the college or university for low or no cost.
Also, there are many community events where they do vision or hearing screening or other health services. Annual flu shot clinics can be found at various places, from libraries to grocery stores. Take advantage of as much discounted health care as you can.
Jess in Oregon
Price Shop Pharmacies
If you're in the unfortunate situation of paying the full price of your prescription medications, phone around to area pharmacies and compare prices. Be sure you're asking about the exact dosage prescribed and for the price of the generic equivalent if one exists. You may be surprised how much variation there is.
By ChloeA
Buy Vitamins Online
Anyone who takes vitamins and nutritional supplements can probably buy the same things for much less on the internet. I recently discovered a company called Lucky Vitamin that has nearly all major brands and really low prices.
By Anne
Take Care Of Yourself
Remember this: it costs more to cure an ill than it does to prevent one! "An ounce of prevention is worth a pound of cure"
Weighing Retirement With Insurance Costs
If you are close to "early retirement" age, check out what it will cost you to continue carrying health insurance. You just may want to stay working a few years longer. With my husband's work (state firefighter) we were on a group plan with the insurance company "UHC" and paid about $300 a month, and $8 a month for dental coverage for our family.
Because of health problems my husband decided it was either retirement or disability time. Also being an Air National Guard retiree, when he would hit 60 we would be eligible for Tri-Care. In the mean time, for the next 3 years, we are enrolled in the COBRA program for UHC, responsible for the full amount of our insurance costs to the tune of $1,300 a month, plus $68 a month for the dental.
We tried finding a different company for our health insurance, (5 different companies) including the one we have both our house and cars with, and because we have a teenager with a pacemaker, all would have riders written in them excluding him. They all told us we were between a rock and a hard place. By the way, had we chosen the disability route, Social Security told us that medical insurance wasn't included--just a monthly disability check.
We also inquired into a Health Share plan, but we deemed ineligible to join them because of our son's pacemaker. You have to be in good shape from the get-go to be able to enroll with them... bottom line. Check things out to see if you REALLY are ready to retire!
By Kathy
Read More

Comments

My husband receives Medicare due to his disability. I have BSBS insurance with my job. He is covered under both. I picked the top coverage due to his illness.
It costs me over $800.00 every two weeks. I would like to lower my coverage due to the high expense. Do I really need all this coverage?
Answers

February 9, 2016
0

found this helpful
You ask a difficult question, Vicki. On the one hand you know the benefits of having insurance (your husband's benefits), on the other hand (in my humble opinion) buying insurance is giving in to fear. Insurance companies make a lot of money by selling fear (again, my opinion). If you reduce your amount of coverage, you are gambling to some extent on your continued health and well-being. Some questions to ask yourself as you consider reducing your coverage? Do you live a healthy lifestyle (a normal weight, regular exercise, meals containing high percentages of raw fruit and veg)? Do you have any hereditary concerns (does diabetes run in your family, for instance)? Is safety a consideration (do you indulge in high risk hobbies such as extreme sports, do you make a point of staying away from high-risk / high-crime areas)? Lastly, do you have a good savings account from which you can draw if, for instance, you break a leg and have to miss a couple of weeks' work?
Many of us gamble with continued good health and minimal health insurance coverage and never regret the choice. You'd be amazed the amount of money your money earns when you invest instead of paying insurance premiums.
Good luck to you.

February 10, 2016
0

found this helpful
This would be difficult for anyone on Thrifty to answer because there are so many variables.
It does appear to me that you are over insured since your husband has Medicare (BUT Medicare only covers a portion of the total bill).
I believe that AARP may be able to help you determine what you need but they may also try to get you to "switch" insurance so keep that in mind.
Some people have received help through their state insurance commissioner so you might try that also.
Have you discussed this with your insurance agent (through your personnel office)? They may be able to help you or recommend someone for you to see.
Answer

this Question