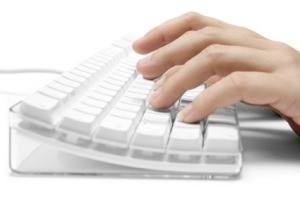 I would like to publish a recipe book. Can anyone tell me how to start the process?

Omayra from NY

Answers
October 2, 2006
0

found this helpful
Do you have the book already written? If not, you need to get several categories completed. Once that is done, you must locate publishers that publish recipe books. It is easiest for me to look at a updated Writer's Market book, sometimes available at the library, but very often checked out. I found their website: www.writersmarket.com/ Looks like you can join their newsletter for free.
You must follow the publisher's guidelines specifically or they won't even look at your work. Research the guidelines of several publishers and do not be discouraged if they send you a rejection letter, just mark them off your list and keep going. Make sure you understand the copyright laws and the possibility of you losing those rights once a publisher buys the book from you, which is not normally the practice.
Dont expect to get rich. Writers are arts and must struggle most of the time.
If you are interested in self publishing, for family and friends let me know and I'll give you the info on that, talk you through it, or I can do it for you. As a self publisher, you will have to probably settle on less than perfect binding, (no hardback), but you can get the ring binders, or use stabling as an option.
Email me directly if you need to: datbrown at hughes. net
Hope this helps,
Tina
October 2, 2006
0

found this helpful
If you are looking to publish a recipe book just for family and friends, not for public sale, I would find a printer in your local telephone book. I work at a small print shop that prints pages and covers, cuts them to fit, and uses bindery equipment to assemble it all together. Good luck in your project and have fun!!
October 3, 2006
0

found this helpful
Paula,
Check out Blurb.com where you can self publish a few or many books for your sale.
Here's the description from their FAQ page:
"Theres no point in false modesty: BookSmart is the only start-to-finish publishing service simple and smart enough to make anyone an author. (This means you.) Better yet, the software is free. So download and play all you like you pay only when you publish your bookstore-quality book. How sweet is that?"
"Once you discover what a delight it is to make your own book with BookSmart, youre going to want to see what it looks like professionally bound and printed. And the only thing that beats holding your very own bookstore-quality book is handing over copies to legions of admirers."
Although I have not used this service, they have been listed/featured in TrendWatching which is very well known for keeping an eye on upcoming/new market trends.
Have fun!
Patrick
===============================
No hill so steep,
no wind so cruel,
as a mind set against itself.
http://TeamTania.spaces.live.com
October 5, 2006
0

found this helpful
If at any point you're thinking to sell your book, apply to the library of congress for a (free) ISBN number.
You can do the printing yourself, if you're thinking small circulation (and have the time to stand at the copy machine). Alternatively, you should have a printing company in your city which will handle a limited-run number of copies (from 1 to ... however many you want). Check your yellow pages.
If you're thinking to have a publishing company handle it for you, start researching publishers (see Writers' Markets on-line) and prepare a proposal stating why your cookbook is better than the rest and saleable.
For further help, please feel free to contact me, Rose Anne, at wordswork@telusplanet.net. Many of my clients are self-publishing authors, I am currently working on my second cookbook and would happily provide any assistance you require.
Read More

Answers